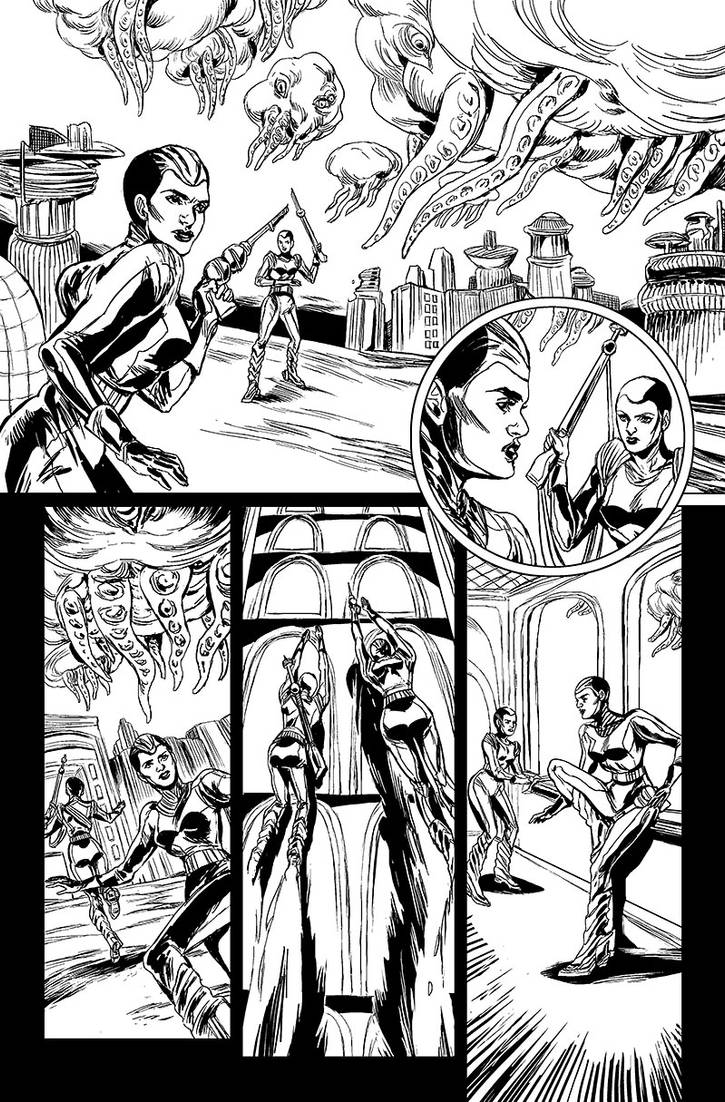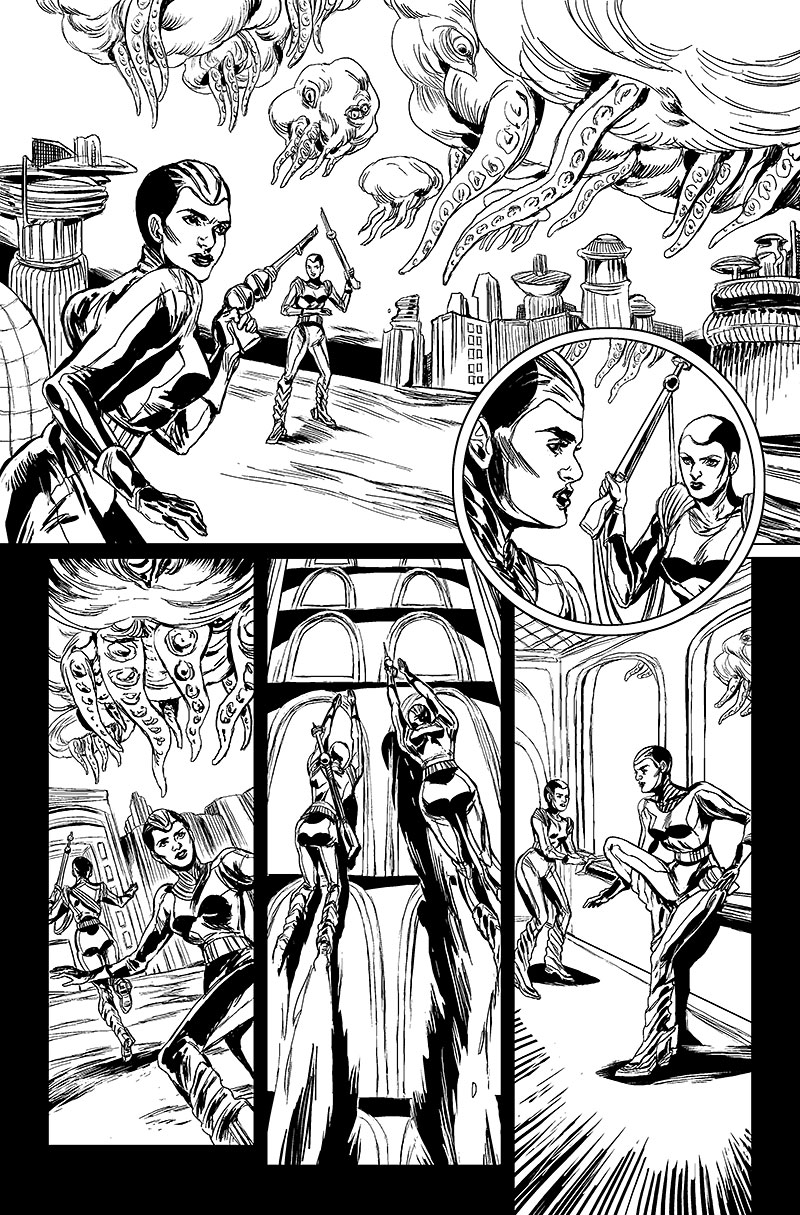 Watch
Womanthology: Space #1 is in stores today. I've got a cute little retro 2-pager in it called "The Adventures of Princess Plutonia!" which takes some time-honored action adventure tropes and turns them right around. I wrote and drew the story, and my bro~4~lyfe Jordie Bellaire colored it in a completely pulp-awesome style.
Here are the inks for the first page. Pick up the issue at your LCS or on ComiXology
[link]
to read the story and see Jordie's beautiful work!
Gelatinauts! Jump Cannons! Harems of Rarities! Go!