Hello!!!
My Names Jazmine but you can call me Jazz or Jazzy.
I love to draw, Watch Anime and Listen to music.
I only Speak English.
I Have a lot I Mean a lot of ocs from Different Anime I like or have seen.
Im a bit shy and sensitive person, I get hurt or upset easily.
I took Drawing classes back in High School but before i tool drawing classes I
Was kinda Self-Taught.Im the only person in my family that draws or knows how to draw.
I Dont like bullied and have been bullied and hurt my whole life.
When I Draw it relaxes me alot.
Im here to Share my art and my ocs, So I hope you enjoy my art.
I watch a lot of Anime cause i have a lot of free time.
I have a ton of ocs for my favorite Anime shows and will be creating a lot more.
I hope to Improve and get better at my art.
If you like my Art Feel free to Watch me.
All my ocs belong to me.
Profile picture is of my Seraph of the End oc and was Commissioned by: Megu-dah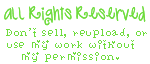 -------------------------------------------------------
Some my Anime Crushs-- Deal with it!
Mika- :thumb488451663: :thumb488451261: :thumb488451299:
Bakugou -



Kirishima-


Death the Kid-


Levi-



Connor-

Kayn(leagues)-



Varus(leagues)-



More added later. Got to many and a bad memory.
League of League Champs i play/Main
Jinx:

Xayah and Rakan:

----------------------------------------------------------------------------
What i use for my art work




(sometimes but not a lot)