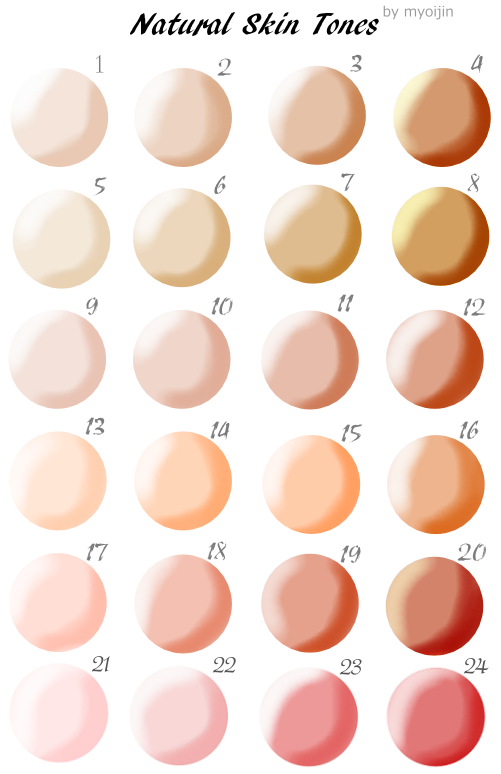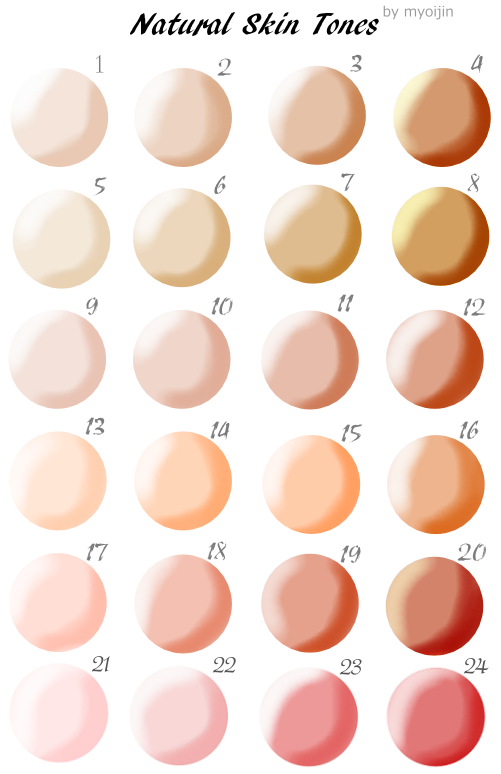 Watch
I had to make a shin tones chart... because I'm always asking people what skin tone their character has and getting some kind of vague answer or an unnatural color like yellow.
So here... now you guys can choose what skin tone they really are!!
This is great, but needs more dark colours; I'd bet this includes less than half of humanity (and fails to represent one of my main pair of protagonists!)
Reply

Thank you for your constructive input!! I appreciate it. I'll look into making a new set for darker skin tones!

Reply

Reply

This is great, easy to read and a good range. Very useful
Reply

yay im 6!

Reply