As part of the
projecteducate
Artisan Crafts Week, we are posting an
Artisan Crafts ABC
. This week long feature will introduce some popular and some unknown techniques from the artisan crafts world.
This list will by no means be complete, we are just highlighting a few techniques for each letter
W stands for Wedding Cakes
Every great wedding needs a great wedding cakes. Wedding cakes can be made in all kinds of flavours and designs, there's almost no limit when it comes to creating a wonderful cake.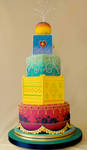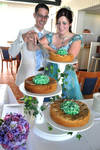 :thumb169256479: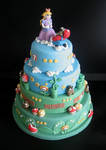 W stands for Woodworking
Woodworking is obviously the art of working with wood. There are many different methods to work with wood, from carving and shaping over instarsia and marquetry to furniture making and pyrography.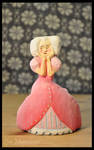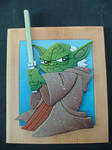 W stands for Wire Wrapping
Wire wrapping is the technique of using simple wire working tools to create jewelry pieces out of different wires. Wire wrap jewelry can include gems, beads or other adornments and is very versatile, from the simple to the complex, everything is possible.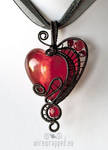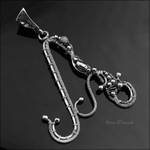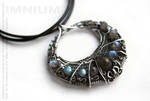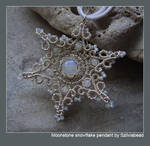 X stands for Xylopyrography
Xylopyrography, also known as pyrography or woodburning, is the art of burning pictures into wood. To burn a design into wood, the artist uses either a modern woodburning tool (similar to a soldering iron), tools heated in fire or sometimes even sunlight concentrated with a magnifying lens.
With different tools and different heat settings, different shades and tones can be achieved, from light sepia tones to a dark charcoal. Fine lines or large shaded areas are possible and with a steady hand and lots of dedication, the most amazing designs can be created.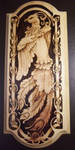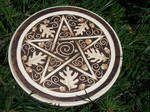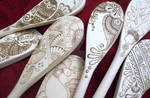 :thumb155871789:
X stands for Xylography
Xylography, also called woodcutting, is a technique of carving a design into a block of wood for printmaking. The parts that are not supposed to be printed are carved out and the raised design is then covered with ink or pigments and used to print the design.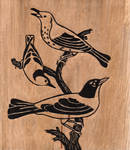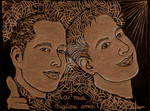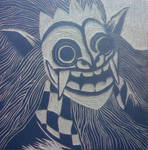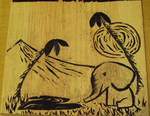 X stands for X-Stitch
X-stitch, cross-stitch, is an embroidery art in which x-shaped stitches are embroidered onto an evenweave fabric (called aida cloth). The stitches are all made uniform in size and the finished artwork can be stunningly complex. Embroidery threads are available in a wide variety of colors and finishes. Some artists use printed patterns or even fabrics that have the pattern printed or stamped onto them so they simply need to follow the pattern on the fabric. Others create their own patterns.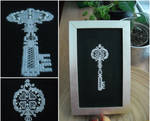 :thumb194404518: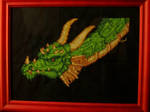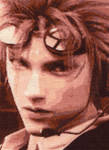 Y stands for Yarn
From Wikipedia:
Yarn is a long continuous length of interlocked fibres, suitable for use in the production of textiles, sewing, crocheting, knitting, weaving, embroidery and ropemaking. Thread is a type of yarn intended for sewing by hand or machine. Modern manufactured sewing threads may be finished with wax or other lubricants to withstand the stresses involved in sewing.[1] Embroidery threads are yarns specifically designed for hand or machine embroidery.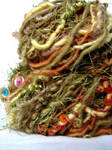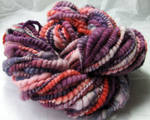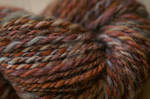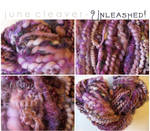 Y stands for Yarn Bomb
Yarn bombing is a form of street art in which knitted or crocheted pieces are attached to items in public places (handrails, light poles, bus stops, etc.). The purpose is to brighten up public areas without causing permanent damage (unlike graffiti, yarn bombs can easily be removed) and are an awesome way to use up scrap yarns or unfinished and failed projects.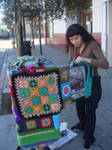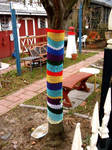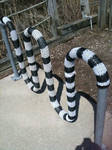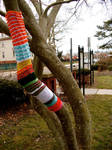 Y stands for Yeast
From Wikipedia:
Yeast, most commonly Saccharomyces cerevisiae, is used in baking as a leavening agent, where it converts the fermentable sugars present in dough into the gas carbon dioxide. This causes the dough to expand or rise as gas forms pockets or bubbles. When the dough is baked the yeast dies and the air pockets "set", giving the baked product a soft and spongy texture. The use of potatoes, water from potato boiling, eggs, or sugar in a bread dough accelerates the growth of yeasts. Most yeasts used in baking are of the same species common in alcoholic fermentation. Additionally, Saccharomyces exiguus (also known as S. minor) is a wild yeast found on plants, fruits, and grains that is occasionally used for baking. Sugar and vinegar are the best conditions for yeast to ferment. In bread making the yeast initially respires aerobically, producing carbon dioxide and water. When the oxygen is depleted anaerobic respiration begins, producing ethanol as a waste product; however, this evaporates during baking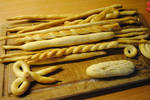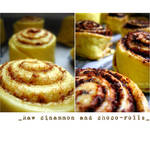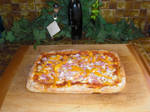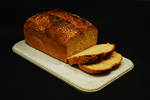 Z stands for Zippers
I assume we all know what zippers are, but her are a few creative uses of zippers you might not have known about yet: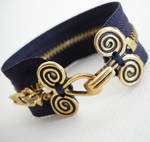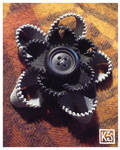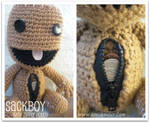 :thumb172575440:
Z stands for Zirconia
Zirconia, or cubic zirconia, are gemstones that are manufactured in a variety of colors as a less expensive substitute for precious stones and can be created in many different shades. It is made from zirconium dioxide and is colorless unless color is added during the manufacturing process.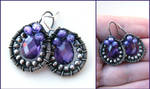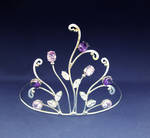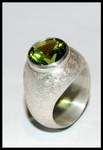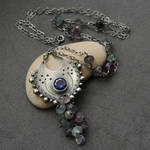 Z stands for Zombies
Since zombies will end this world in a crazy zombie apocalypse, it is only suitable that they also end this artisan crafts ABC! RUN FOR YOUR LIFE!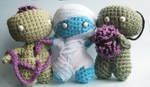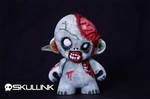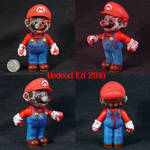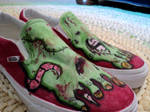 I hope you enjoyed today's installment! Please remember that all descriptions are kept short and there is a lot more information to be found. If you are especially interested in one (or several) of the above mentioned methods, materias or techniques, try a search here on dA or google to find out more.
Cheers,
MyntKat