As part of the
projecteducate
Artisan Crafts Week, we are posting an
Artisan Crafts ABC
. This week long feature will introduce some popular and some unknown techniques from the artisan crafts world.
This list will by no means be complete, we are just highlighting a few techniques for each letter
N stands for Needle Felting
Needle felting is a method of sculpting wool with the help of needles. This is a dry felting method, felting needles have little barbs on the end and are extremely sharp. When poking these needles into the balled up wool, the barbs catch the scales of the fibre and tangle them together, creating a felted piece.
Intricate details and small scale sculptures can be created with this method.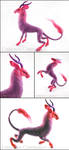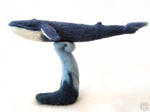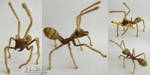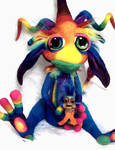 N stands for Notebooks
Some deviantART artists create hand made notebooks from a variety of different papers and many options of personalized, customized covers. There are so many ways of creating hand made notebooks!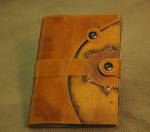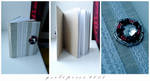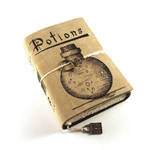 :thumb189686288:
N stands for Nickel Silver
Nickel silver is an alloy made from copper, nickel and often zinc. The most common formulation is 60% copper, 20% nickel and 20% zinc. There is no actual silver in this alloy, but since it has a shiny, silvery finish, it is called nickel silver.
It is a less expensive material that is used for a variety of items, for example jewelry. Because of the high occurence of nickel allergies, the commercial use as a base metal has dropped over recent years. It is often plated with sterling or fine silver.
:thumb183422718: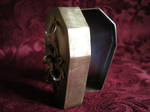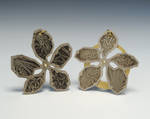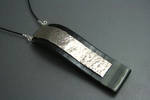 O stands for Origami
Origami is the Japanese art of paper folding, the name coming from ori (folding) and kami (paper). In origami, a full sheet of paper is used to fold the model without the use of glue or cutting whatsoever. There are very simple models for beginners and more complicated ones for advanced folders.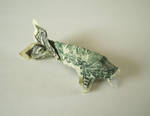 :thumb195937542: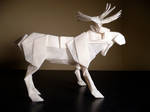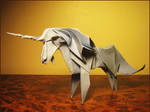 O stands for Owls
Owls are amazing animals that inspire all kinds of artists to create artisan crafts in their image and honor.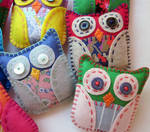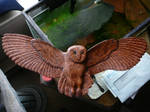 O stands for Ornaments
Ornaments are little decorations that are typically hung from a string or loop. They can be made from all kinds of materials and with many different themes in mind, though most people associate the term with christmas ornaments.
:thumb193971192: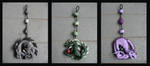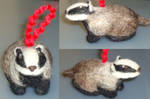 P stands for Plushies
Plushies are created from textile materials (often plush/fake fur fabrics) that are cut to a pattern, sewn together and filled with a stuffing material, most commonly polyester fibrefill.
Plushies can be customized to a high degree as each artist creates their own patterns and material combinations.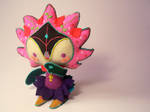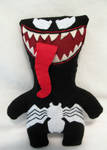 :thumb195822062:
P stands for Pottery
Pottery is the art of creating objects from earthenware, stoneware, porcelain or other ceramics. These materials are usually somewhat soft and pliable while unbaked, they then get dried and fired in a kiln at high temperatures. Glazes are often applied to change the look of the items and add a protective layer for waterproofing.
Pottery usually only covers vessels such as pots, vases, plates and similar items that are made on a potter's wheel.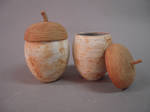 :thumb193830317: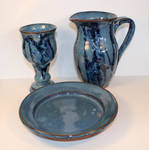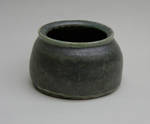 P stands for Pysanka
Pysanka is the name of a traditional Ukrainian easter egg. They are decorated with the wax-resist technique, meaning that layers of wax are applied to block out areas. The first layer of wax is applied to the parts of the egg that are supposed to stay white, then the egg is dipped in the lightest color of the design, often yellow or light blue. Further designs are drawn on with wax to protect the areas that will stay this color, then the egg is dipped in the next color and so on.
The term Pysanka only applies to eggs colored with this technique with traditional Ukranian designs. The designs can be quite elaborate and take many hours to finish.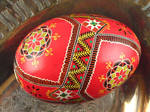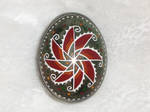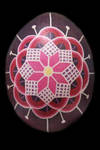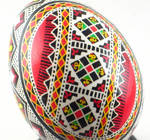 Q stands for Quills
A quill is a writing instrument, usually made from the wing feather of a large bird. Quills can be made with just a feather that is cut in shape at the end, or they can be feathers atteched to pens, nibs or other writing implements.
The quill was used for writing with ink before other writing instruments were invented. Today it is often more of an adornment than an actual writing instrument, though it is still often used in calligraphy.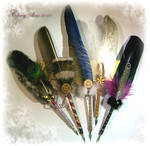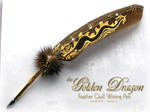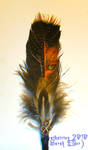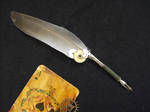 Q stands for Quilting
Quilting is a sewing method of joining several layers of fabric together to create a thicker, padded material. A quilt is typically made from three layers, the bottom layer, a batting layer and the top layer. The top layer is usually constructed of several different fabrics to create a pleasing design, often with tiny details and amazing fabric prints.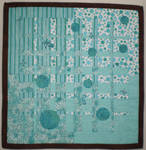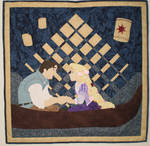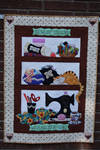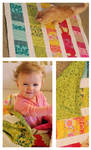 Q stands for Quilling
Quilling is also knowns as paper filigree and is a crafting method in which strips of paper are rolled up to create designs on paper or sometimes even to construct small figures.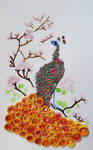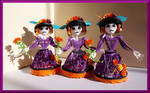 :thumb158261028:
R stands for Raku
Raku-yaki or Raku ware, is a type of Japanese pottery that is traditionally and primarily used in the Japanese tea ceremony in Japan, most often in the form of tea bowls. It is traditionally characterized by hand-molding of the clay as opposed to turning it on a potter's wheel, resulting in each piece being "one-of-a-kind"; low firing temperatures (resulting in a fairly porous body); lead glazes; and the removal of pieces from the kiln while still glowing hot. In the traditional Japanese firing process, the fired Raku piece is removed from the hot kiln and put directly into water or allowed to cool in the open air. Raku techniques have been adopted and modified by contemporary potters worldwide.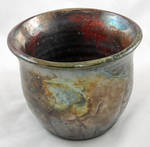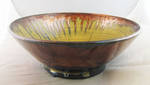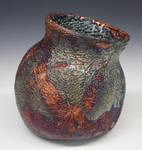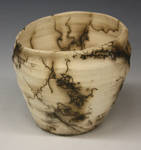 R stands for Repoussé and Chasing
Repoussé is a metal working technique in which a metal object is textured or shaped by hammering the reverse side of the object. Chasing is the opposite, the object is being worked from the front. The two techniques are used to emboss a design or texture and can be used with most malleable metals.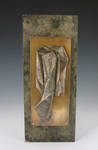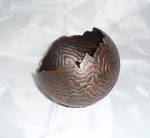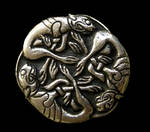 :thumb142271298:
R stands for Recycling
Many artists recycle, or "up-cycle" materials. They use previously used materials or leftover scraps to create new artworks. From using old curtains to make new clothes to using soda cans for sculptures, anything is possible!
:thumb166308714: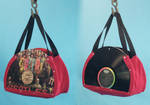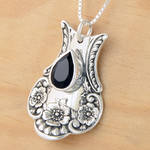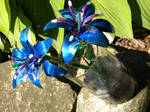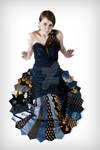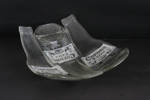 :thumb194170496:
I hope you enjoyed today's installment! Please remember that all descriptions are kept short and there is a lot more information to be found. If you are especially interested in one (or several) of the above mentioned methods, materias or techniques, try a search here on dA or google to find out more.
Cheers,
MyntKat