As part of the
projecteducate
Artisan Crafts Week, we are posting an
Artisan Crafts ABC
. This week long feature will introduce some popular and some unknown techniques from the artisan crafts world.
This list will by no means be complete, we are just highlighting a few techniques for each letter
I stands for Intarsia
Intarsia, from the latin work "interserere", meaning "instert", is a technique in woodworking where pieces of wood are assembled a mosaic-like piece. Often different species of wood are used to have lighter and darker colors working together, this can also be achieved by staining the wood.
Intarsia can be set into larger wood panels or stand on their own as wall ornaments or used to decorate boxes, tables, wood floors, etc.
(the term Intarsia is also used in some other artisan crafts genres, but we are sticking with woodworking today)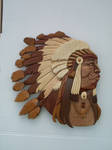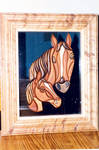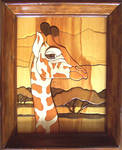 I stands for Iris Folding
Iris folding is a paper craft technique in which paper strips are folded in a specific pattern. The finished design shows a center that resembles an iris (think eye, not flower).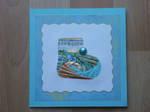 :thumb193179666: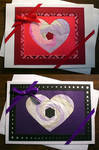 :thumb193037198:
I stands for Ice Cream
I SCREAM, YOU SCREAM, WE ALL SCREAM FOR ICE CREAM!
Especially if it's home made!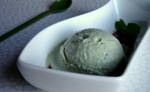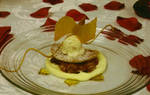 :thumb194580526:
J stands for Jewelry
Jewelry are adornments that serve a purely decorational purpose and can be created from a great variety of materials. There are necklaces, rings, bracelets, brooches, pins, tiaras, earrings or similar items. Practical items are NOT considered jewelry (for example belts) but are classified as accessories.
:thumb194597668: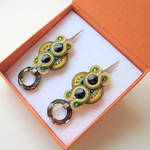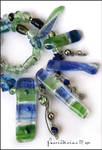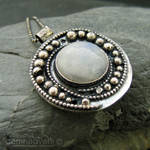 J stands for Jello
Jello (originally from the brand name Jell-O) is a dessert consisting mostly of gelatin, sugar and flavorings/colors. It can be prepared in a variety of flavors and colors and is fun to experiment with. Some people add fruit or other foods (added to the jello while it's still liquid) or stack colors to create rainbow jello.
It's versatile, wobbly and tasty and fun.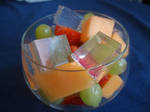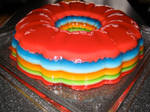 J stands for Jeans
Jeans are pants made from denim fabric, some artists sew their own jeans, others decorate and customize store bought pairs. But this fabulous fabric can be used for much more than just pants!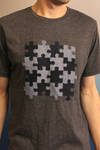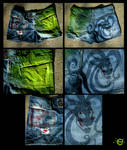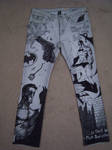 K stands for Knitting
Knitting is a technique of using two (or more) needles to loop yarn into clothing items, blankets, tablecloths and other items. There are numerous different stitches which lead to a different look in the finished piece. The thickness of the needles and yarn as well as the individual yarn tension determin how loose or tight the loops are.
Knitting may be done by hand or by machine.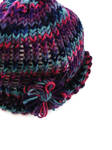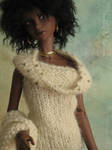 :thumb190899729: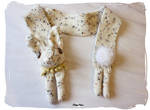 K stands for Knives
A knife most commonly consists of a cutting blade and a handle. Blades come in a variety of shapes, sharpness, materials and designs; handles can be made from many different materials too. Typically a metal will be used for the blade and metal or wood for the handle, though there are many other materials that can be used.
Generally knives will be classified as either a folding blade knife or a fixed blade knife. Fixed blade knives are usually stronger than folding blade ones, since they can be affixed to the handle more solidly and don't have any moving parts.
Many artists create hand made one of a kind knives and some of them are true works of art.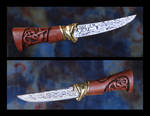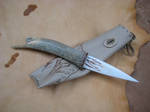 :thumb192130702: :thumb186059949:
K stands for Kimonos
A kimono is a traditional japanese garment. A kimono is T-shaped with wide sleeves, it should fall to ankle length when worn and is wrapped around the body and held closed by a sash (called "obi") that is tied at the back. Kimono are worn by both, men and women.
Kimono are traditionally made with silk fabric and are hand dyed with free-styke patterns. Modern kimono can be made from a wide range of materials and patterns and can vary in length and style.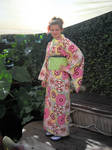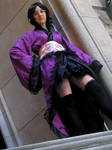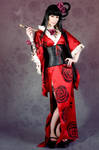 L stands for Leather
Leather is made by tanning animal hide. There are many different leather types based on the process through which they are tanned and of course the animal hide that it all starts with.
There are many ways of using leather for crafts, be it in clothing, accessories, masks, keyrings, bookbinding, jewelry and more. Leather can be stained, painted, carved, tools, cut, textures, sewn, etc.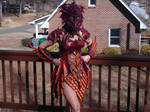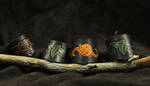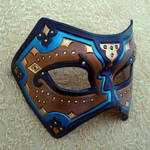 L stands for Lace
Lave is a fabric with holes in it that create a fine patterns. There are many different kinds of lace, some are machine made, others are hand made. It can be used for a great variety of artisan crafts.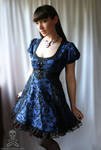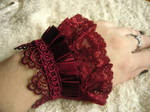 L stands for Lost-Wax Casting
Lost-wax casting is a method of creating a metal item from a model carved in wax. This method is often used by jewelers.
A piece is carved in in wax (or sculpted in clay), a silicone, latex or rubber mold is made of this wax (or clay) piece. The mold is then used to cast a wax model which is typically left hollow. The wax cast is then fixed to remove imperfections from the mold and wax "sprues" are attached which will act as channels for molten metal to flow in and air to flow out.
The sprued wax model is covered with at least a half inch of a silica-based shell which is the heated, upside down, to let the wax melt and run out of the shell. The shell is usually fired twice and then placed, right side up, into a tub with sand where it is then filled with the molten metal.
Once cooled, the shell is broken away, the spruing cut off and the rough casting can then be finished and polished.
The silicone mold can be used to create multiple wax copies to make multiple pieces.
Smaller pieces, like jewelry, are often made with a plaster mold from the original wax carving, making them unique artist pieces.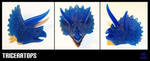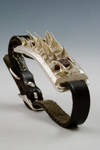 M stands for Metal
There is an abundance of metals that can be used in artisan crafts. Starting with the obvious precious metals used in jewelry for example, non-precious metals can also be used for jewelry and utilitarian and decorational items.
Metals can range from very soft (gold) to very hard (titanium) and there are many ways to work with them, like casting, forging, extruding, sintering, rolling, flow forming, machining, fabricating and more. There is a great range of artisan crafts to be created from various metals.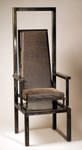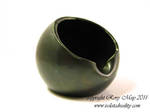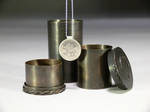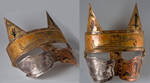 M stands for Masks
Masks can be made from a variety of materials. They can either be full masks (covering the whole face), half masks (only covering the upper or lower part of the face), partial masks or miniature masks.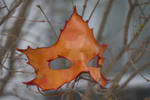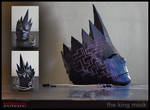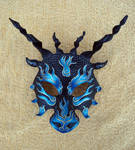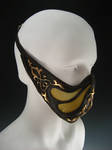 M stands for Macramé
Macramé is a form of art where different knots are used to create a pattern, figure or decoration. It only has a few basic knots, so it is easy to learn.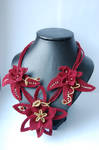 :thumb128405039: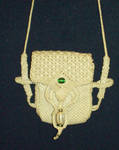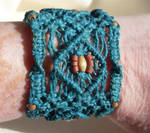 I hope you enjoyed today's installment! Please remember that all descriptions are kept short and there is a lot more information to be found. If you are especially interested in one (or several) of the above mentioned methods, materias or techniques, try a search here on dA or google to find out more.
Cheers,
MyntKat