As part of the
projecteducate
Artisan Crafts Week, we are posting an
Artisan Crafts ABC
. This week long feature will introduce some popular and some unknown techniques from the artisan crafts world.
This list will by no means be complete, we are just highlighting a few techniques/materials for each letter
E stands for Earrings
Earrings are a type of jewelr, meant to be work on the the ear through a piercing, typicall in the earlobe. There are many other types of ear piercings, but the lobe is the most common.
Among earrings there is a great variety of types and looks. Artists create earrings through various means, some are made from scratch, including the posts or hooks that go through the pierced hole. Others are made by attaching elements to pre-made posts or hooks or chains. Earrings can be made from a large variety of materials, the posts and hooks are typically made of metal though. Other elements can be made from wood, paper, glass, plastic and more.
Often earrings are made to match necklaces or other jewelry pieces.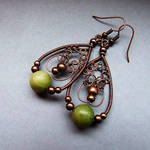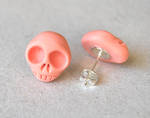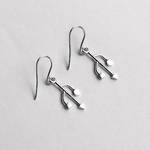 :thumb192106650:
E stands for Enamel
Enamel, also called vitreous enamel or porcelain enamel, is made with powdered glass that is used to coat metal, glass or ceramics. The powderd glass is fired at a high temperature until it melts and creates a smooth, durable, glossy finish.
Enameling can be used for decorating jewelry or decorative objects, since it has been industrialized in the 19th century, it is also widel used for everyday objects, such as cooking ware, interior and enterior of kitchen appliances like ovens, bathtubs, magnet boards and much more.
The ancient cultures, like the ancient greeks, chinese and egyptians as well as the romans and middle age europeans widely used enamel in decorating vessels, decorative objects and jewelry. Even today it is used for many decorative objects such as the famous Fabergé eggs.
Enamel is created by finely grinding colored glass or clear glass that is later mixed with pigments or metallic compounds or oxides to add color and various characteristics to the enamel.
There are also cold-enameling techniques which mimic the look of the powdered glass enamel, typically using a resin compound or nail polish.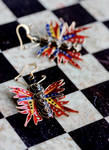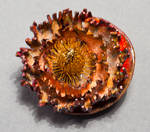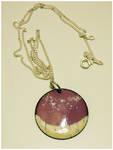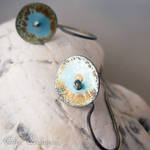 E stands for Embroidery
Embroidery is the art of decorating fabric with yarn or thread. Sequins, beads and other objects can be added and embroidery threads are available in a wide variety of colors and finishes.
Embroidery can be done by hand or by embroidery machines. Modern sewing machines often have basic embroidery functions that are easy to use and can yield great results.
Hand embroidery is done in a variety of basic stitches, like the chain stitch, blanket stitch, satin stitch, cross stitch and more.
Embroidery is an ancient art, with the oldest surviving pieces dating back to approximately the 5th century BC.
The technique is used to decorate clothing items, decorative fabric items (such as table cloths, curtains, etc.) and, among other uses, purely decorational items like wall hangings. There are many artists who use embroidery techniques in very creative and unique ways.
Bead embroidery is a very popular type of using embroidery technique to attach beads to a base material and creating beautiful patterns and designs.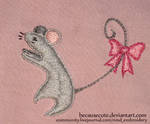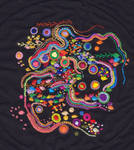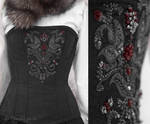 F stands for Fossils
Fossils are preserved remains of plants or animals and usually will be of the minimum age of 10,000 years. Many fossils are much older though, there are fossils that are several billion years old. Fossilisation is rare, as the organic substance has to be covered by sediment, be frozen or be in an oxygen free environment before it has the chance to naturally decompose.
Some fossils, such as petrified wood, fossilized dinosaur bone (gembone), ammonites, ammolites and more are used by some artists to create jewelry and decorational objects.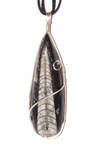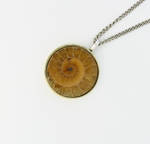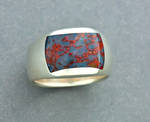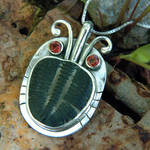 F stands for Fondant
Fondant is an edible material typically made from water and sugar.
Poured fondant can be used as a sweet filling or coating for candies and cakes (think Cadbur Creme Egg filling). Rolled fondant is used to cover cakes and created edible small scultures and decorations for cakes, cookies, cupcakes, etc.
Some cake artists prefer to use marshmallow fondant (made from marshmallows, water and sugar) because it tastes much better than traditional fondant (which is often peeled off the cake before serving).
Fondant is popular for its silky finish and soft texture. It can be collored and flavoured and easily formed to create gorgeous cakes and decorations.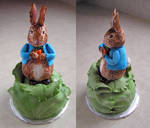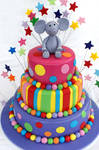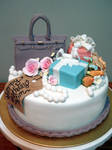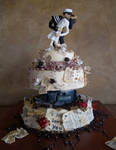 F stands for Forks
Some artists use forks (or spoons or other cutlery items) to create quirky fun jewelry. Other artists hand make forks from scratch.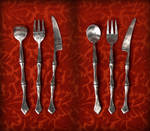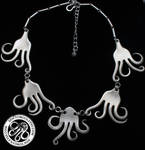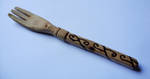 G stands for Glass
Glass is very versatile in the artisan crafts. It can be used to create sculptures, vessels, tableware, stained glass windows and ornaments, jewelry, decorational items and more.
There are many types and techniques when it comes to glass work, you can read about a lot of different kinds of glasswork in the
glass week specials
.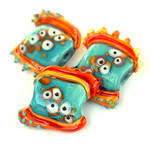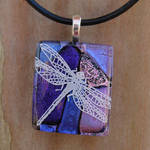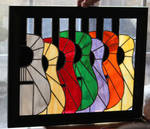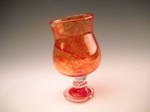 G stands for Gourds
A gourd is a dried, hollowed out plant fruit. The dried shell of the gourd has a wooden texture which can be decorated by carving, painting, pyrography, drilling holes and more.
In artisan crafts it can be used for various different items, like bowls, cups, plates, lamps, sculptures and other decorational items.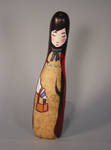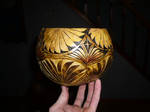 :thumb163307962:
G stands for Gowns
Traditionally, a gown is a loose outer garment worn by men and women, it goes back to the middle ages and can be knee length or longer. Later the term was used for women's garments consisting of a bodice and skirt. Today the word often refers to elegant, elaborate dresses like evening gowns, ball gowns or wedding gowns.
In either case, the gowns are usually tailored and sewn by skilled craftsmen and -women. They can be relatively simplistic or elaborately decorated and can be made from pretty much any material.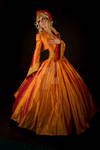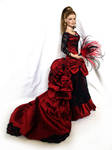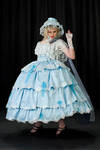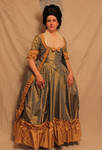 H stands for Hats
Hats are clothing items meant to be worn on the head. While there are many ceremonial and religious types of hats, most are purely decorational/functional.
Hats can be made from many different fabrics and there is an abundance of shapes and styles. Some hat makers add beads, embroidery, ribbons and other adornments to their hats, others add ears or eyes to create cute and fun hats.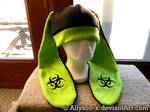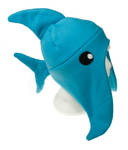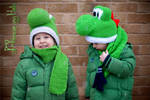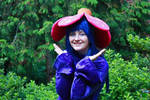 H stands for Hair Accessories
There are many different types of hair accessories, like fascinators (think mini hats), hair combs, clips, pins, hair bands, scrunchies, tiaras and more. These accessories can be hand made from a variety of materials or pre-made ones can be decorated in my different styles. There is literally no limit to creativity when it comes to making or decorating hair accessories!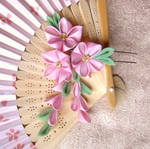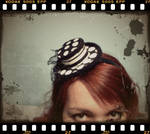 :thumb192367536: :thumb193118616:
H stands for Horn
Many animals have horns or antlers that can be used in artisan crafts. Horns can be used as a decorational item (think hunting trophies, for example), as musical instruments, drinking horns, bows and more. Some artists carve intrinsic patterns and designs into the horn and create amazing works of art. Horn can also be used to create pendants or jewelry inlays.
(Ivory is not a horn, it comes from animal teeth!)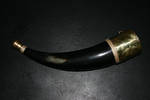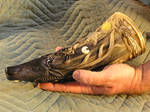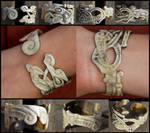 I hope you enjoyed today's installment! Please remember that all descriptions are kept short and there is a lot more information to be found. If you are especially interested in one (or several) of the above mentioned methods, materias or techniques, try a search here on dA or google to find out more.
Cheers,
MyntKat