As part of the
projecteducate
Artisan Crafts Week, we are posting an
Artisan Crafts ABC
. This week long feature will introduce some popular and some unknown techniques from the artisan crafts world.
This list will by no means be complete, we are just highlighting a few techniques for each letter
A stands for Amigurumi
Amigurumi is the Japanese art of creating stuffed toys by knitting or crocheting, usually in basic stitches. They are usually worked in the round and often depict animals, people or even objects. They can be small or large and there is no limit in creativity with a large variety of yarns, shapes and decorations.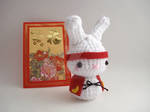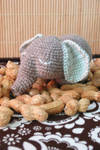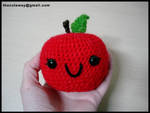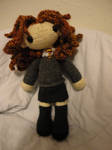 A stands for Apple Pie
Apple pie is a tasty, traditional dessert. Typically it will have a flaky pastry shell as well as a pastry cover over the top, with a moist and delicious apple filling inside. Often there is cinannamon added to the filling and sometimes raising are baked in. This pie is traditionally served with vanilla ice cream or whipped cream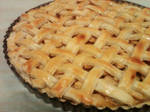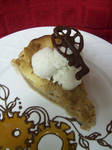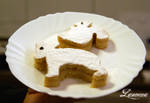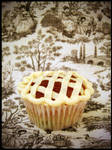 A stands for Argentum
Argentum, also known as silver, is a very versatile metal. It's the metal with the highest electrical and thermal conductivity and is used for many applications. Of course it is also used in jewelry, often as an alloy (combined with other metals) or sometimes in its pure form. A favorite is Sterling Silver, which contains 7.5% copper (it is stamped 925 because it contains 92.5% fine silver). Silver is relatively easy to work with and can be polished to a high shine.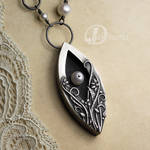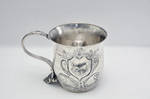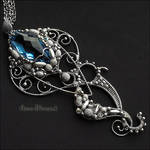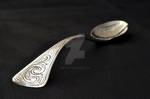 B stands for Bead Sprites
Bead sprites are mosaic-type works made from cylindrical plastic beads that are heat-fused together. Since these beads come in a great variety of colors, there is virtually no limit to the amount of detail put into these works.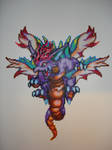 :thumb193879213: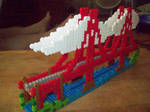 :thumb191314227:
B stands for BJDs
BJDs are ball-jointed dolls. These dolls have ball joints that allow them to be moved and posed. They are usually made from porcelaine or resin and strung with elastics or metal springs. They are often strung tight enough to hold poses on their own. There are many artists here on dA who create hand made BJDs from their own designs.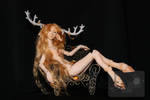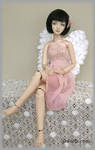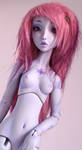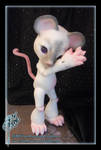 B stands for Batik
Batik fabrics are traditionally hand dyed, wax (or sometimes string) is used to block certain areas and create patterns and designs. It's an ancient art form and we have several amazing batik artists here on dA.
:thumb193962891: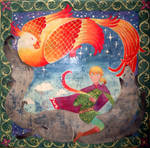 C stands for Crochet
Crochet is a needlework art that utilizes crochet needles (also known as crochet hooks because of the hook on the end) to create yarn works. Crochet works are created by pulling yarn through a yarn loop with the hook. There is always just one active loop in crochet (when knitting, several loops are active). There are many stitches that can create intrinsic patterns and designs.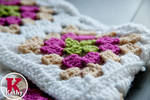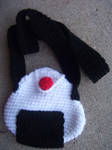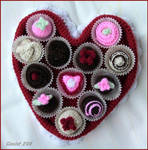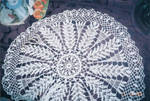 C stands for Corsets
Corsets are a clothing item that sits tightly around the torso. There are three main reasons for wearing corsets, medical reasons (for example to stabilize the back), for figure shaping/changing reasons or for purely aesthetic/fashion reasons (these are usually rather loose fitting corsets or even tops that just mimic the look of corsets but don't actually act as one).
Today we are focussig on traditional corsets which are figure forming and usually include boning (usually metal boning for high quality corsets, plastic, wood, cane and other materials can also be used) for stability and strength, lacing in the back and often closures in the front. Corsets should be fitted to the individual wearer for maximum comfort and great fit. They can be constructed from a variety of fabrics and come in a great range of styles. Embellishments can give a corset a whole different look, too.
Corsets have been worn by men and women throughout history but today are mostly associated with women. Corsets can come in a large variety of different styles like the waist cincher (small corset just covering the waist), underbust (sitting right under the breasts and extending down to the hips), overbust (covering the breasts partially or fully and extending down to the hips), long corsets that extend over the hips and can in rare cases go all the way down to the knees and even neck cinchers which are made to look like corsets for the neck (but usually are slightly loose fitting). Corsets can reduce the waist to achieve an hourglass figure or can reduce the breast and hips to achieve a straight silhouette, depending on the style and needs of the wearer.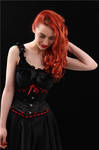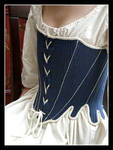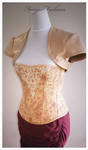 C stands for Coptic Binding
Coptic binding is a method of bookbinding. It has been developed by the Copts, early Christians in Egypt as early as the second century AD. This binding method usually utilizes cover boards and multi-section sewing through the spine of the book, the stitches are usually not covered but left exposed and visible.
:thumb191747669: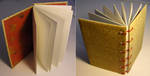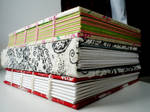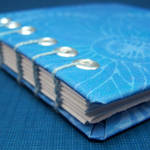 D stands for Drum
A drum is a musical instrument, usually consisting of a skin or membrane stretched over a container (a drum). When striking the membrane, a sound is created.
Drums are often hand made by artists and sometimes elaborately decorated.
:thumb140949797: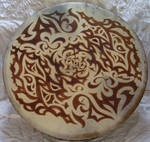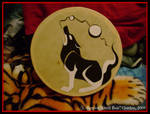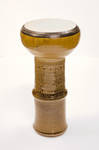 D stands for Dream Catchers
Dream catchers are typically created from a willow hoop that is wrapped with string or fabric and has a woven web in the center. It is then decorated with feathers, beads, shells or other objects.
While dream catchers are based in native american traditions, they have become very popular in modern times. They are created from a variety of different materials and used as decorational items and even in jewelry.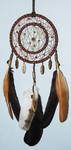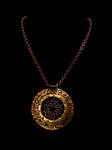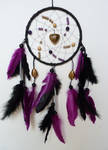 D stands for Duct Tape
Yes, duct tape really *can* be used for almost everything, even for crafts! There are many crafters around who create amazing art using nothing but duct tape. With the wide variety of colors and patterns available, from clothes over decorations to utilitarian objects, your imagination is the only limit.
:thumb192361114: :thumb192075673: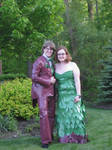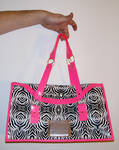 I hope you enjoyed today's installment! Watch out for more to come your way.
Cheers,
MyntKat