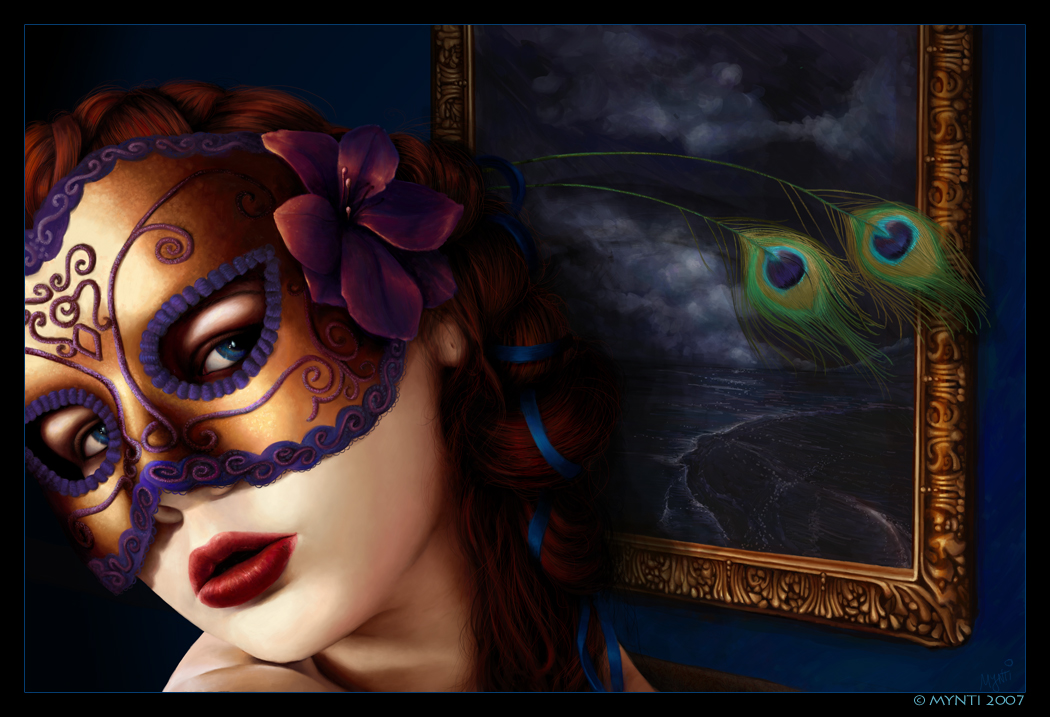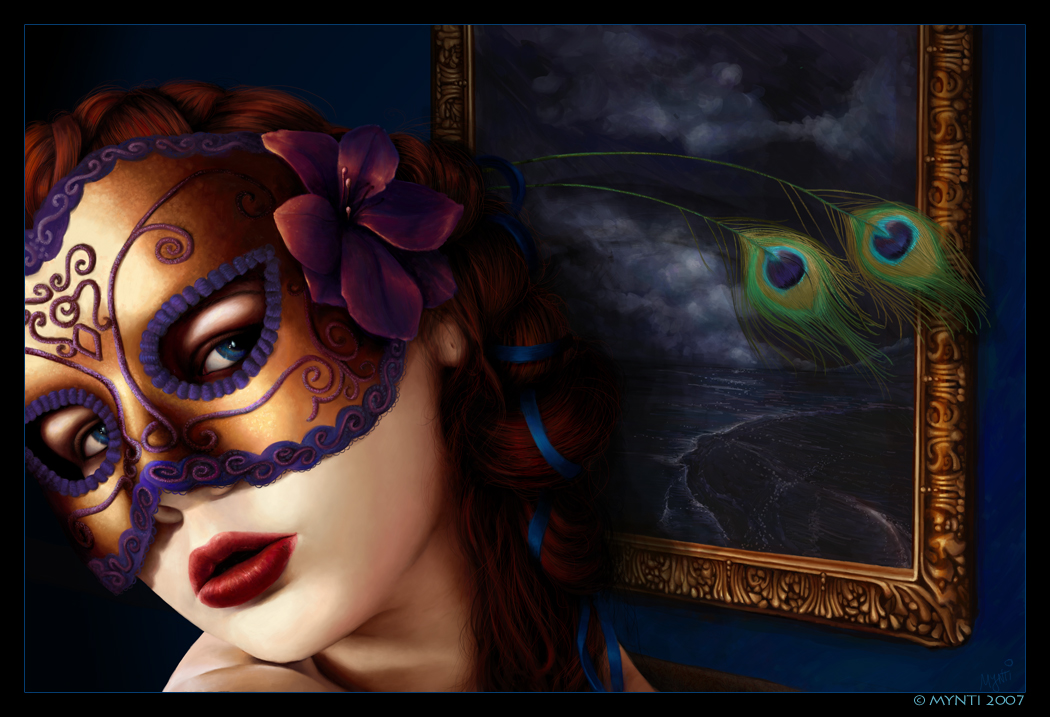 Well, after months with some reflection on this piece, I've tried several replacement backgrounds but none quite seem to fit the composition well. I have done some major detailing, which might not quite be evident in this smaller image, but finally this painting is finished and ready for print.
Painting History:
Originally composed for *
girltripped
's contest, the original entry is here:
[link]
The photograph I referenced is no longer available in their gallery, but it was a black and white photograph from this shoot:
[link]
The major change that you will notice with this deviation is the mask, which is mostly composed of tiny dots that took forever to paint by hand. In the source file, however, I also smoothed out a lot of the skin, added details and eyelashes to the eyes, added detail and shine to the frame, and changed the background colors so the wall she stands beside is a bit brighter blue.
Technical Details:
114 hours total
Painter X mostly. Some Photoshop CS2, and later Photoshop CS3.
Wacom Intuos 3 6x8" tablet
My inspiration:
When I saw the photograph, it reminded me of a time long ago, where many-jeweled patrons dance in a great hall... and here is this lovely lady, come away from the din to meet by the painting... is she falling for some lovestruck dood who she could never marry? Or perhaps a plot thickens...
Detail Shots:
Lips
Flower
Eye
Feathers
Hair
Mask