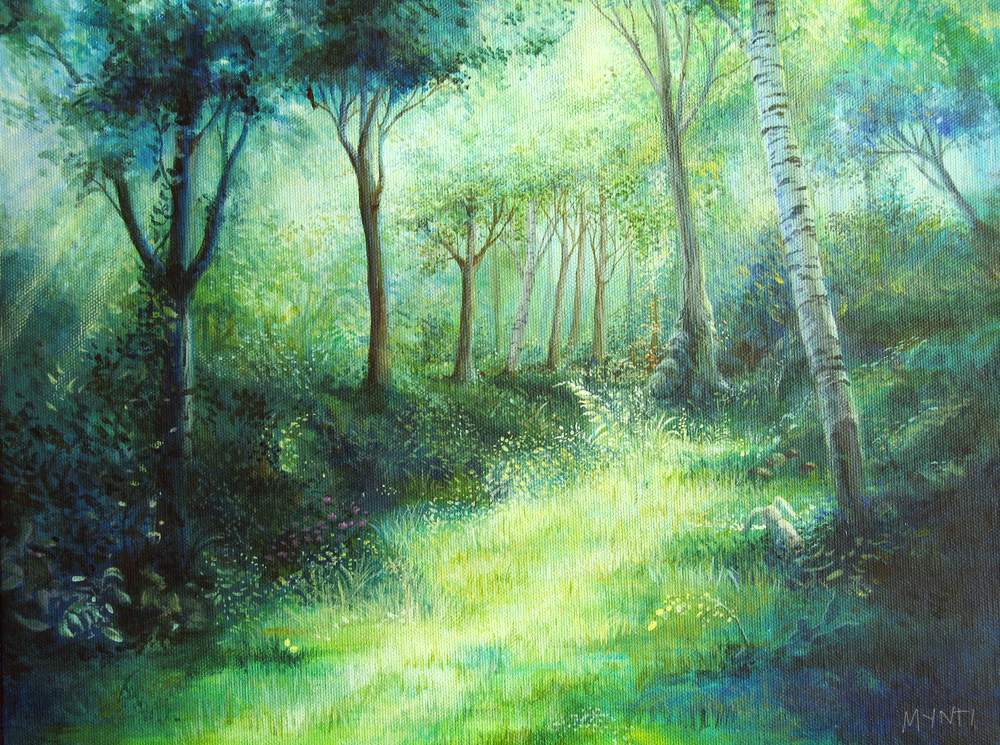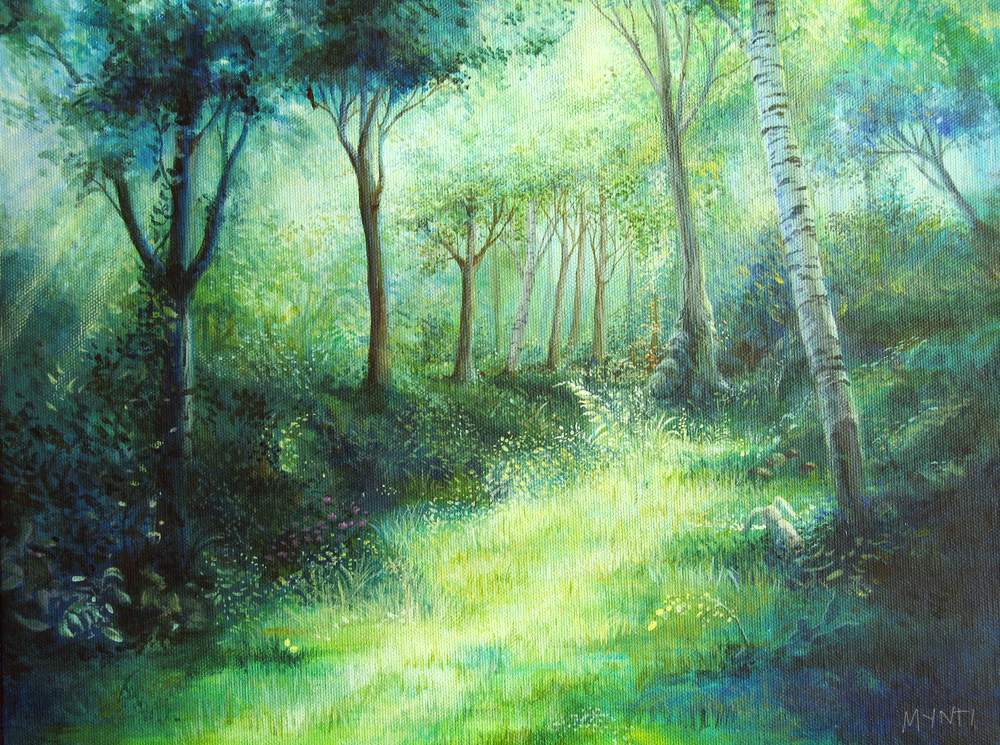 Watch
Professional acrylics on 11"x14" stretched and primed canvas
12 hours
Mostly from memory, life, and some photos of birch trees I took long ago...
I need a better camera. Anyone got an old dSLR for cheap?
WIP:
[link]
I always like such light, probably why I'm drawn to paint a similar scene over and over... because these moments in the woods are what I enjoy the most about my walks with my mother. (Besides our scintillating conversations, of course.)
Personal work for sale at my upcoming exhibition this Thursday at the Chester County Art Association in West Chester, PA. If you are in the area, note me and stop by! Show lasts til June 18th.
Beautiful work, Gracie

You did a really great job with the light and the colours. The scene feels very lush and fresh, and very inviting at that. I think what I like best, is how you indicated all these little details by just placing sharp dots here and there and letting us put together the leaves ourselves. And the lighting and texture on the birch are gorgeous

What I miss, however, is a focal point of some sort. The scene is wonderful, but my eye wanders around a bit aimlessly. Be it a character, or something in the landscape itself, I would love to see a payoff

I think you might also want to try some more low branches or leaves on the trees. The one in the left forground does that nicely, but all the other ones come out rather clean from the ground and thus appear a tad too much like strokes against the background. And I'm not saying to put a bush around every single tree, but it would be nice if you broke up that transition on some of them

Same goes for the lit patch on the ground... I like it, but I think it would be easier on the eye and its impact would be stronger, if there were some darker spots in it. Plus it seems unlikely that in a wood you would get such a large and uninterrupted patch of light. You could try some roots for example, or some 'steps' in the ground. That would immediately give you the chance to place some shadows and use them to further guide the eye

In any case, I really like this, and it's nice to see a more finished piece from you again!

Cute rabbit, by the way

Daniel
The Artist thought this was FAIR
10 out of 10 deviants thought this was fair.