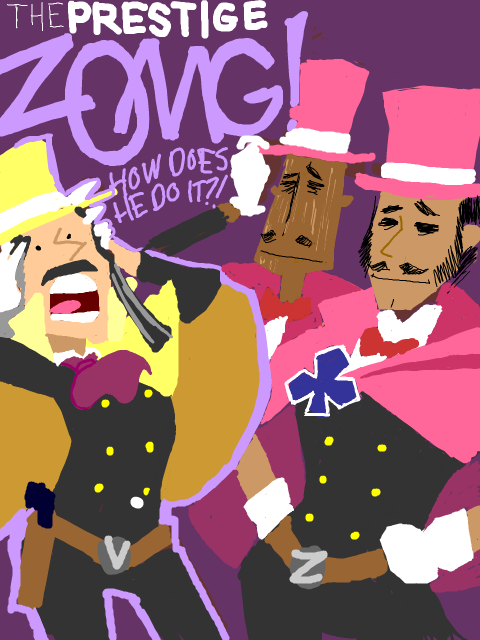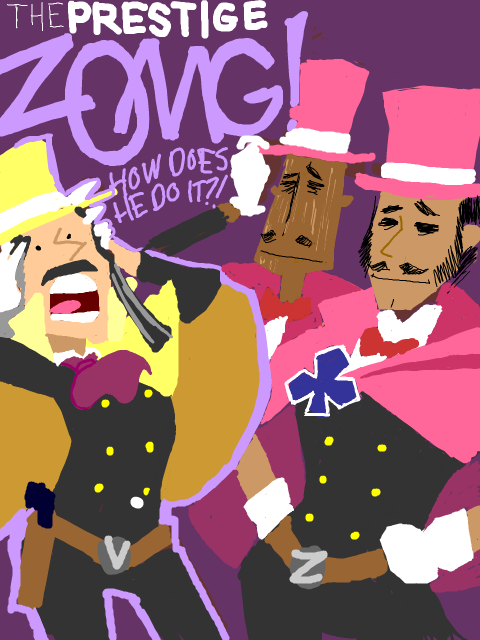 Watch
THE RESEMBLANCE IS UNCANNY!!!

OOOO
i loved apollo justice omgggg. i also love this movie. both have magicians who do sekrit doubles tricks. IT WAS INEVITABLE.
original at tegaki e

YES! Finally, someone made a connection between AJ and The Prestige. <3 This is awesome sauce. xD
Reply

*die laughing* rofl xD
EPIC WIN.

Reply

GENIUS. OMG I NEVER NOTICED THAT!!! MR HAT LOOKS LIKE ZAK!!! OMG!!! *~spazez~*
Reply

Reply

Are you blown away by the cunning cleverness of his crafty trick?
Are you?

WHO WILL WIN THIS BATTLE OF MAGICIANS
Reply

Oh my god I love you for this<3333
Reply


DDD i love you for loving it! hahaha i thought i was the only one who'd find this funny, honestly
Reply

lol I SEE WHAT U DID THAR I like both of those things as well. This made me giggle.
Reply

hhahahahhhahah GODDAMMIT totally dying here
Reply

hahahaha valant looks wonderful
Reply