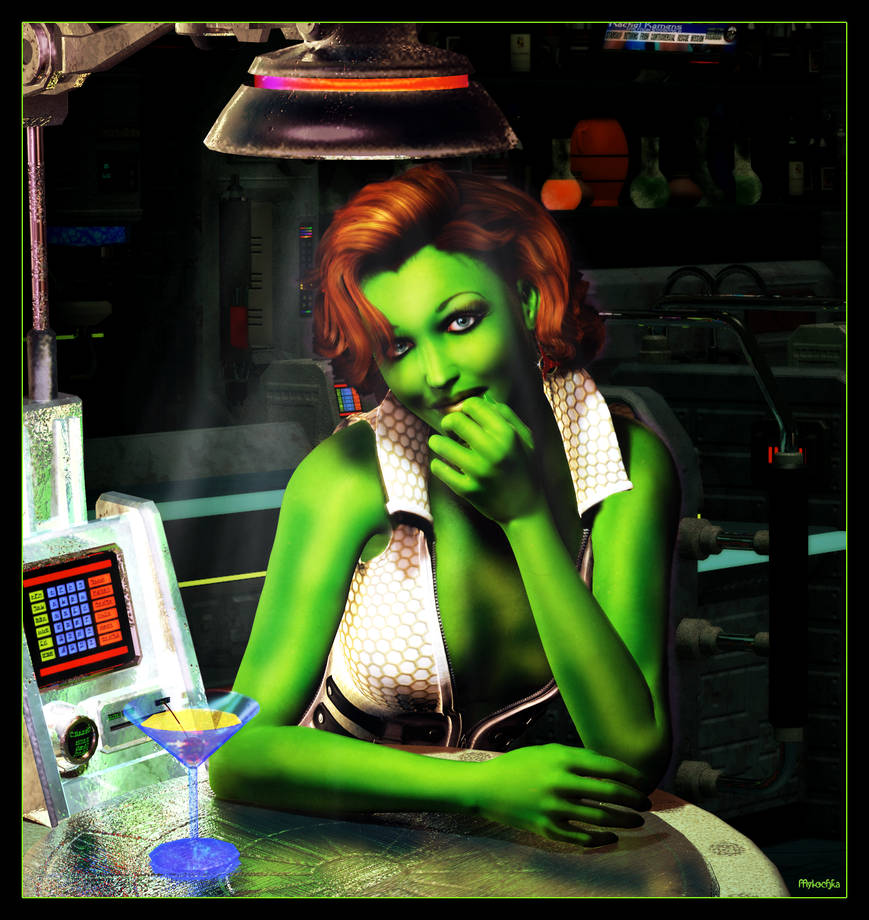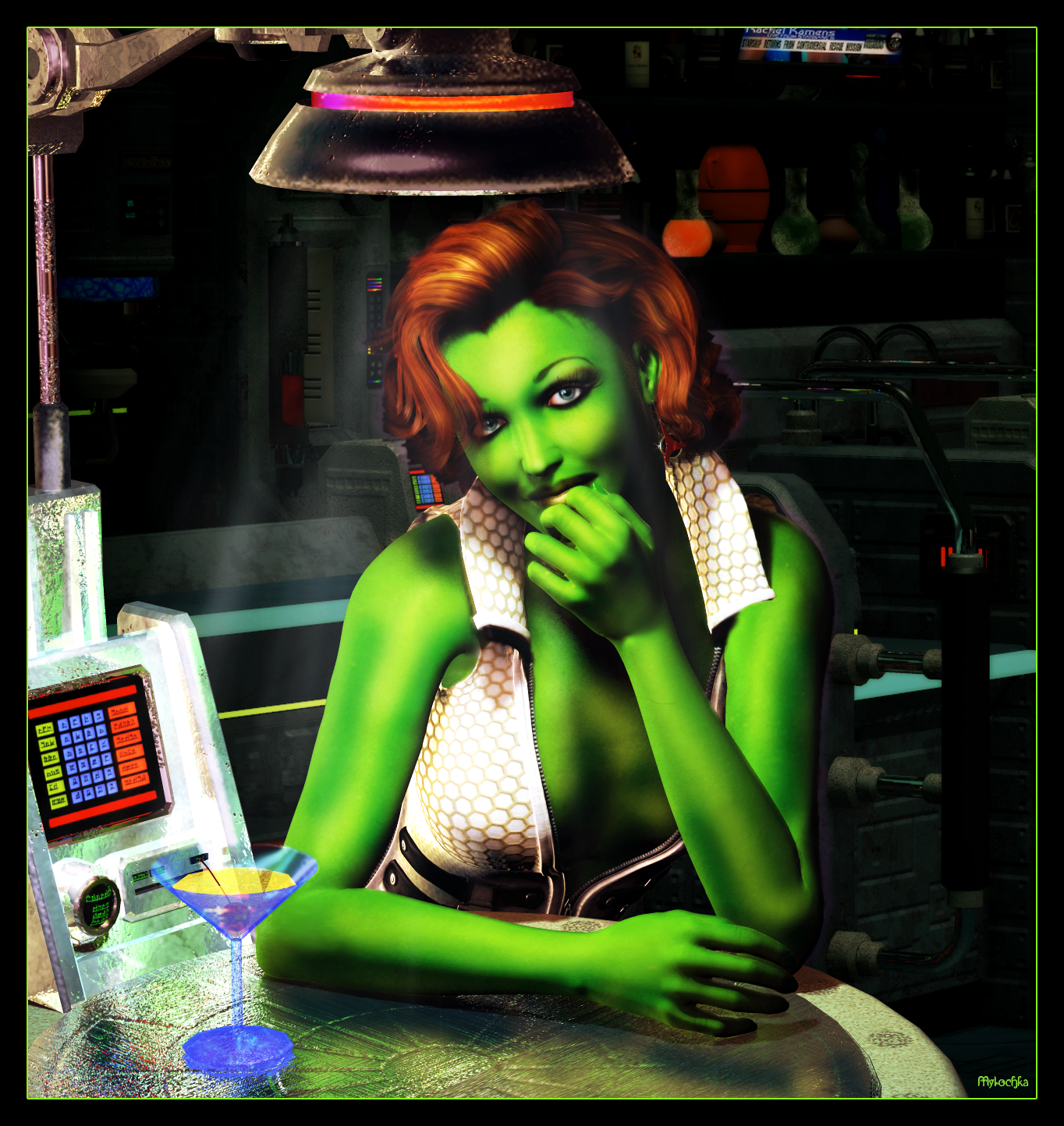 Watch
Orion double agents do tend to add a dash of excitement to most situations, you know...
To see a video of the making of this video, click here:
www.youtube.com/watch?v=4kFLex…
Credits:
V4 with original face morph and original texture
Portia Hair by

Vindicator Costume by Rhiannon
Klingon earring by

Hyperion Bar set by Moebius87
Rendered in Poser 10
Postwork in Photoshop CS2
Star Trek was created by Gene Roddenberry
Paramount holds the trademark

She looks like an Orion Dana Scully!

Reply

Hmm... she sorta does, doesn't she?
Reply

Oh... so glad The X-Files is back... now so sad The X-Files is finished... man what ever happened to 26 episode seasons.

Reply

yep... I loved the one with the were-human sooooo much.
Reply

Gosh, I identified with that episode so much. I watched it about 3 times, I think because I'm going through such stressful time at work at the moment, everything he said about human life, about getting a job, hating a job, wanting to quit but staying with it because of fear and just the daily grind of human life. I just like nodded all the way through it, thinking this is so familiar.
And it was good that they did the whole cross-section of The X-Files episodes, I kinda wanted there to be more stand alones than there was mythology episodes, but oh gosh... what a cliffhanger!

Reply

Oh, yes. The point where the were-human said that the only time humans really seemed to be really happy was when they were in the company of non-humans -- all the rest was just endless worry... Well, I just had to hug the doggie in my lap and cry a little...

Yes, I thought this was really a fine example of bringing back the best of a series I had loved and making it even sweeter with age. I hope there will be more!
Reply

I think it's because it was a true love letter to the series, so I'm really looking forward to what may come next.

Reply

Reply