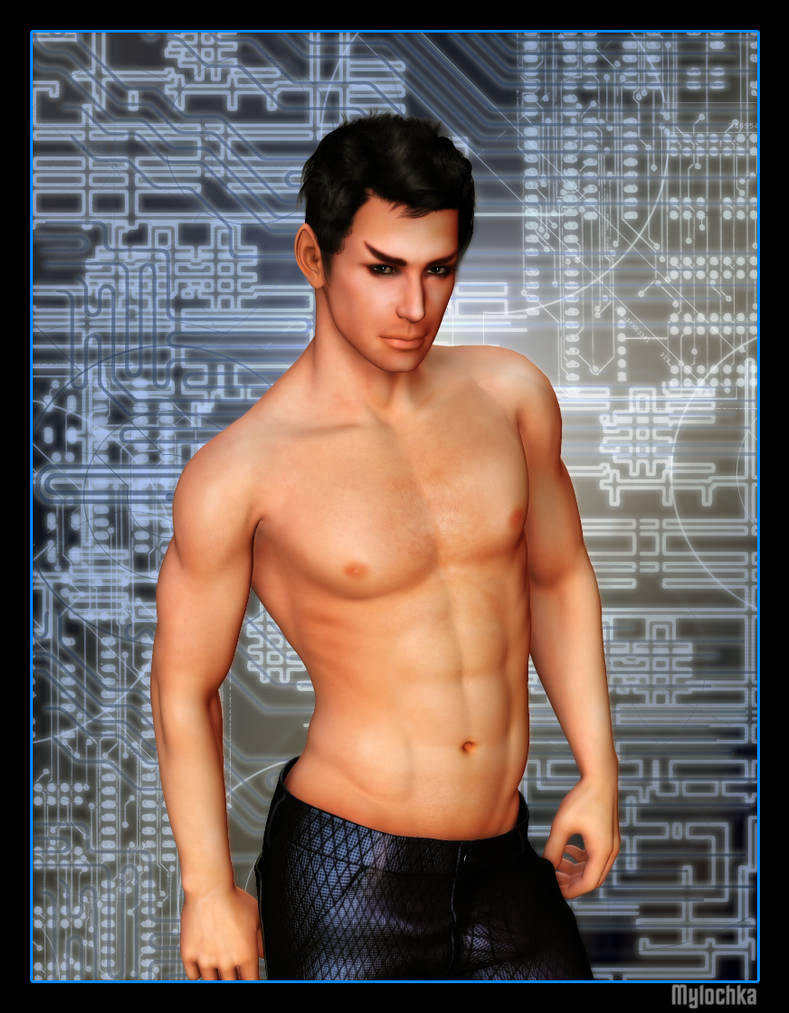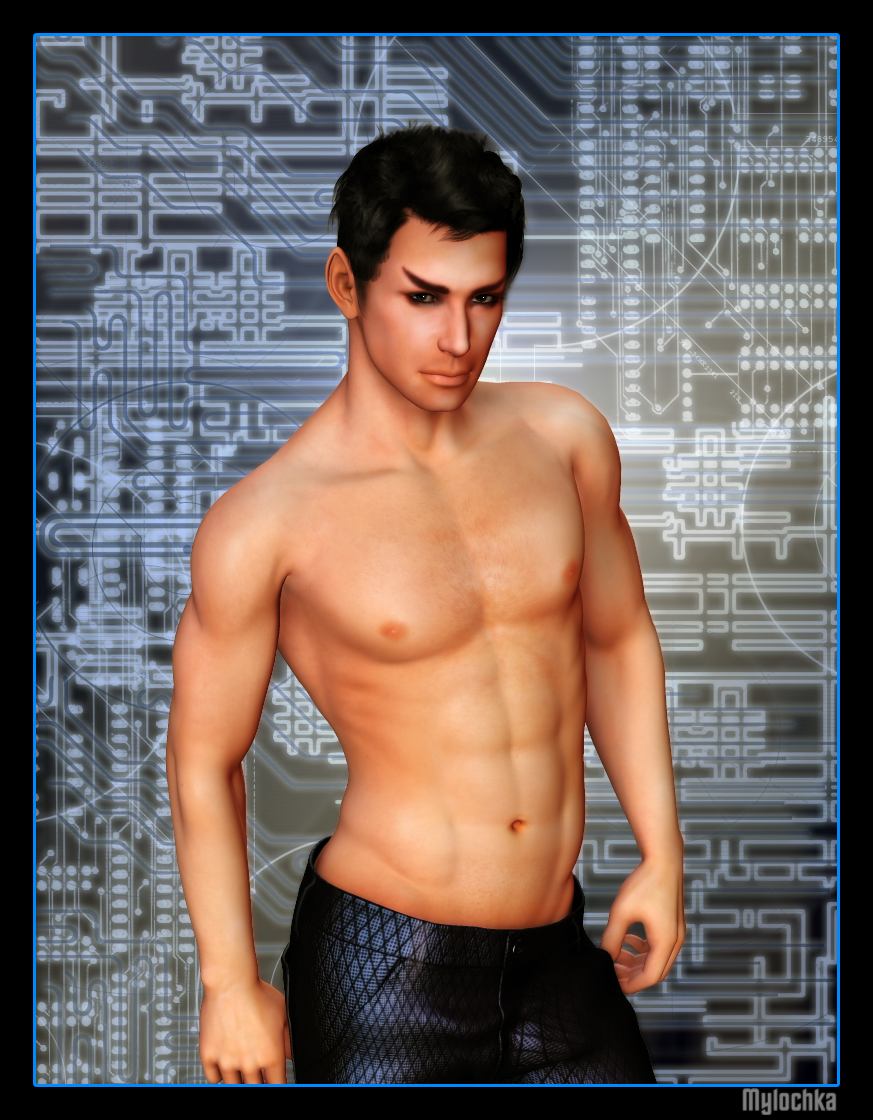 Ohhhhh Mylanta. I vote that there needs to be a Calendar made of purely sexy-ass pictures of Tantomus, looking like if he just smolders at you a little longer your clothes will blow off.
All in favor?
Please.
Is it any wonder that Liz couldn't resist THAT forever?
Reply

Oh,that's a great idea!...And now I have this vision of him in a Cupid costume and an Easter Bunny suit stuck in my head... Get those Christmas orders in now, folks!
Reply

Great artwork mylochka.
Have a nice week-end.
Reply

He looks kind of boyish here. Not that I'll ever say no to a sexy, dark, brooding Romulan, but isn't he in his sixties now?
Reply

Romulans age slowly like Vulcans do, don't they?
Reply

One word: Day-ummmm

Reply

Wow, this is really nice *smoulder, smoulder*. Congrats to you (and CounselorCat, of course).
Reply

I think the only word capable of describing this is:
UNF.

Very wonderful work here.

His eyebrows look a little blended, but what do I know of 3D render programs?

Reply

Thanks!

Yes, I'm struggling with the eyebrow transmap a bit. Should look better in the next render.
Reply

*casually browsing DA, sees this, spits out drink* Holy. MOLY.

Reply

(tee hee!) Yes, this was exactly the reaction I was going for. Choking hazards throughout the unsuspecting Internet...
Reply

Aaaah! I love this so much you just have no idea! He looks so amazing in full 3D glory!
And I'm noticing another detail you've managed to put in! His chest hair!
This is so amazing. Thank you sooooo much!
Reply

I am so happy you like the look! Of course, those washboard abs do create sort of a halo effect for the rest of the morph for some folks...
Reply