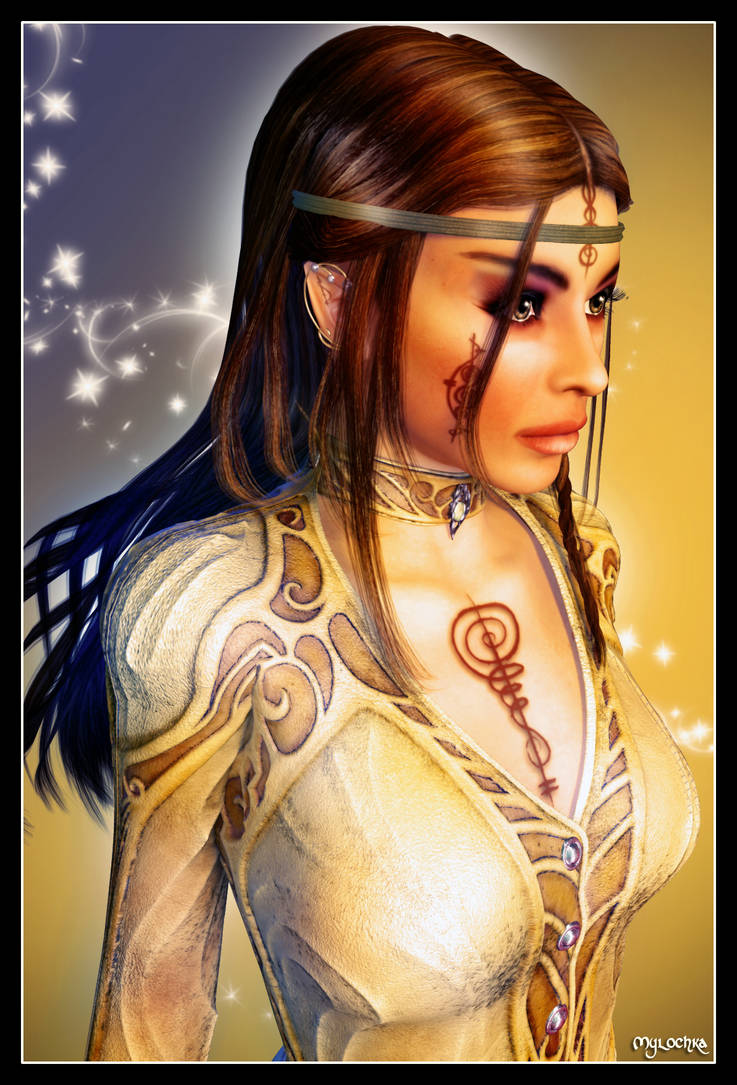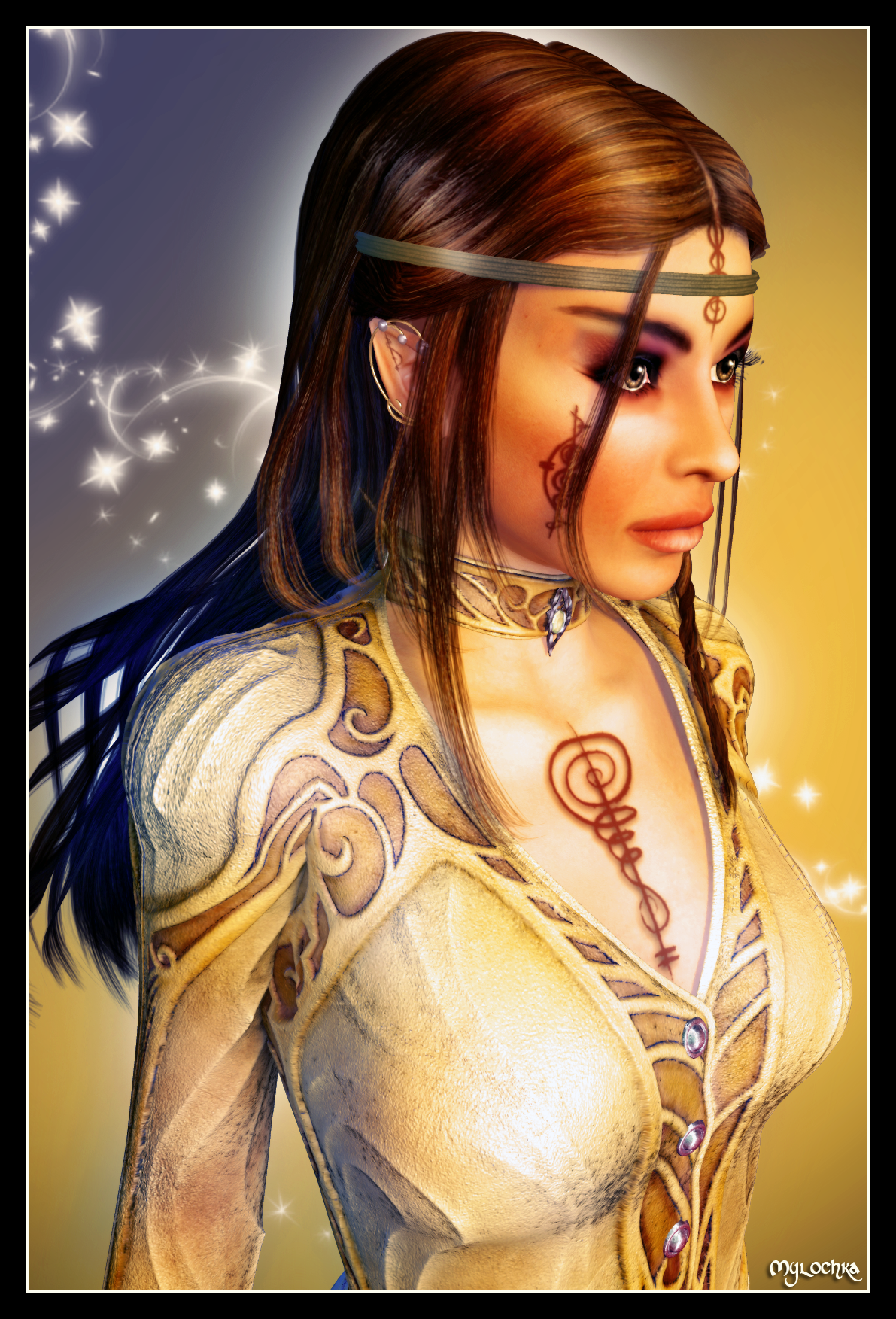 Watch
Credits:
V4 with morph by Porthos (available here:
www.sharecg.com/v/36972/browse…
)with original textures
Earrings by

Elleth Hair for V4 by Propschick
Skylys costume by Aeon Soul
Rendered in Poser 10
Postwork in Photoshop CS2
Star Trek is a creation of Gene Roddenberry
Paramount and CBS hold the trademark

Her jewelry and tattoos are inspired! You do truly lovely work.

Reply

The inspiration behind that classic holonovel... Vulcan Love Slave!?

Reply

I just saw a meme referencing that holo-program yesterday... What a co-inky-dink...
No, she'd probably got a whole phalanx of those guys with the face-masks and big lirpas and the low-cut outfits carrying her around in a fancy chair and discouraging folks from breathing too heavily in her direction.

Reply

That happens to me a lot... weird things I was thinking of and then see some variation of usually in an ad.

Maybe it's those guys who are the slaves.... inaccuracy is always a part of historical fiction, I wonder what the Vulcan is for Mr. Darcy?!

Reply