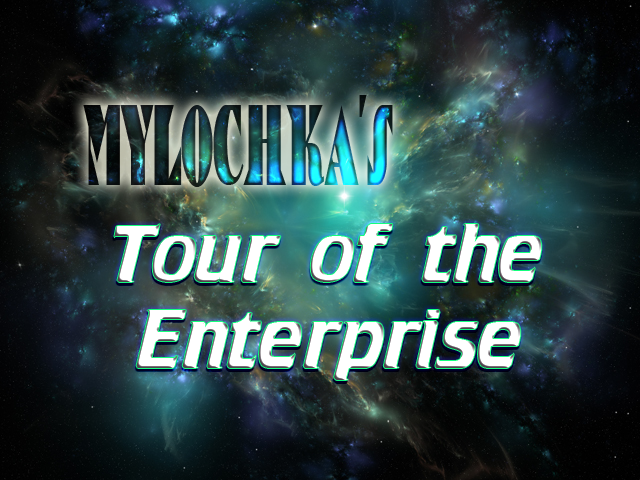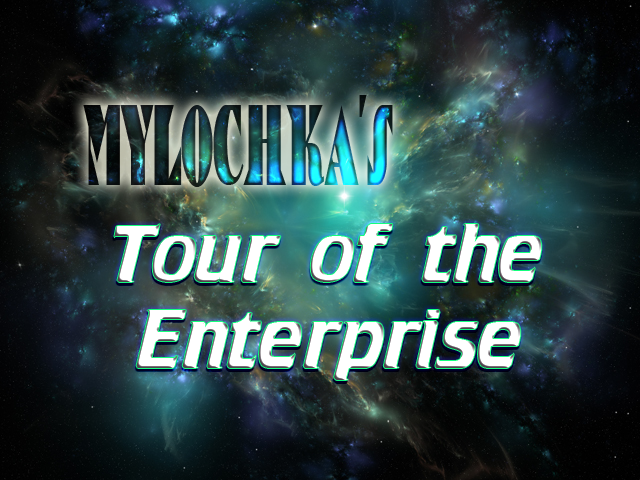 Click here to view
I've been illustrating Star Trek TOS fanfiction for many years now using a 3d graphics program. During that time, I've collected and created a number of sets for locations on the U.S.S Enterprise -- both canonical and non-canonical. This video takes you on a tour of the ship using my artwork and models.



Reply
A Bowling alley... and here I thought putting a billiard table on my Connie would be problematic considering how often the ship is rocked...
KIRK: STEEEE-RIKE!
SPOCK: I do not believe you can count that as a strike, Jim. You rolled your ball into the gutter. Whatever it was that knocked all the pins over came from outside of the ship.
KIRK: Well... I'm Captain. I'm calling it a strike.

Reply

I see you gave me credit for the "phaser cannon" (the mechanism used in "The Cage" to try blasting their way to the the Talosian underground complex). I didn't model that prop. "XCalPro" (Tony Olivero) of Excalibur Productions sculpted and shared that mesh.
Reply

Reply

Nice. Except you left out the Auxiliary Control Room.

Reply

I know! I even shot the footage and put you in the credits.. Don't worry. I'm doing a version right now without any narration. Auxiliary Control is in that one!
Reply

So that's what you sound like... how interesting!

Reply