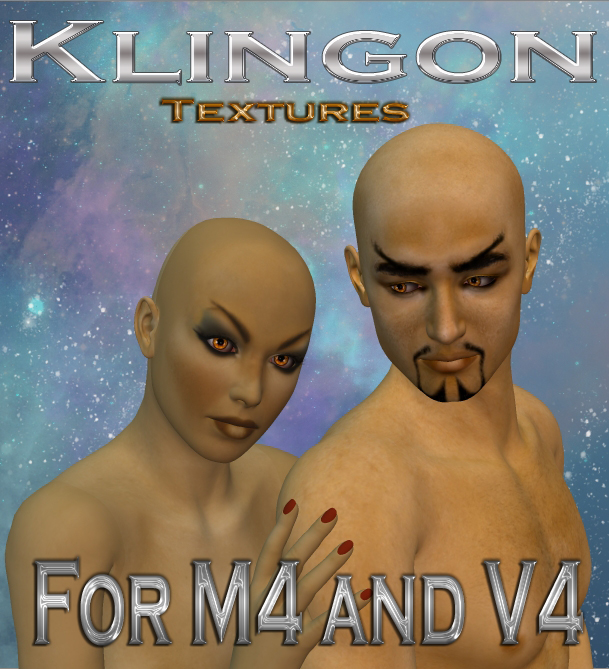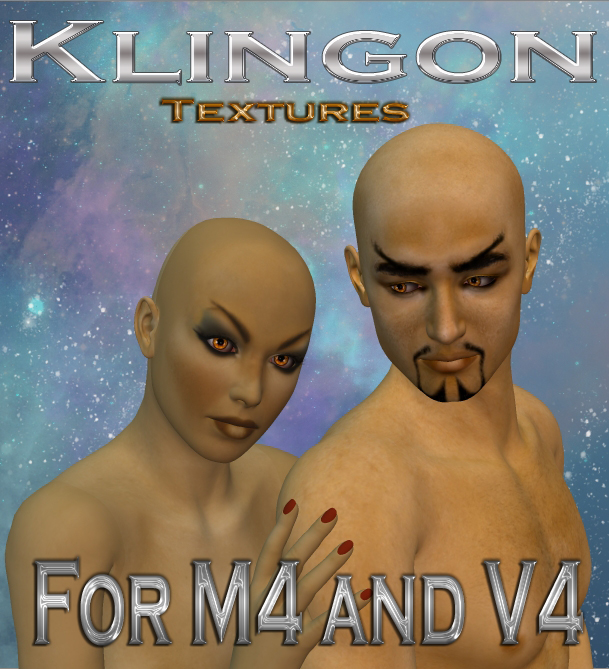 Download here:
[link]
Skin and eye textures of the Klingon race from Star Trek. Created with the help of my good pal Bluto. To maximize compatibility with Poser and D/S, these are very simple mat poses. I encourage you to add sub surface scattering in the program of your choice.

Very good. Thanks. Will be using it soon.
Reply

Cool! is there something like this to make forehead ridges? I don't want my character to have the Augment virus!!

Reply

Thanks for the ref. I'll load it once I can buy winzip or something like it to open .zip files with. *pouts* Cross ur fingers for me!
Reply