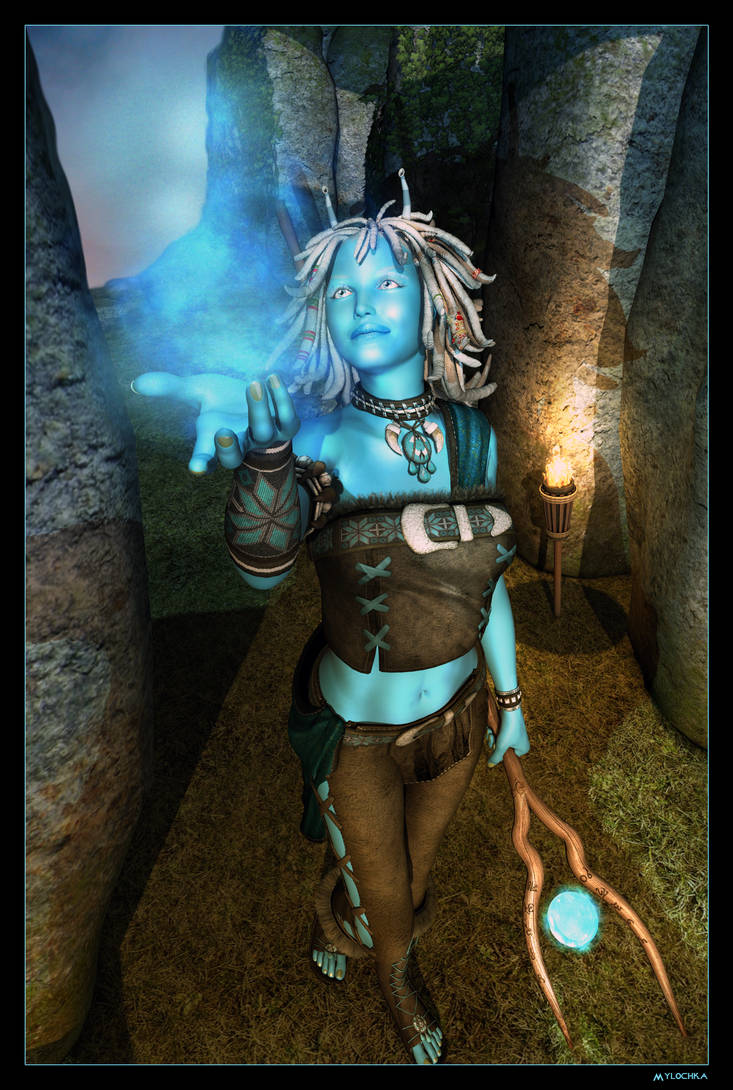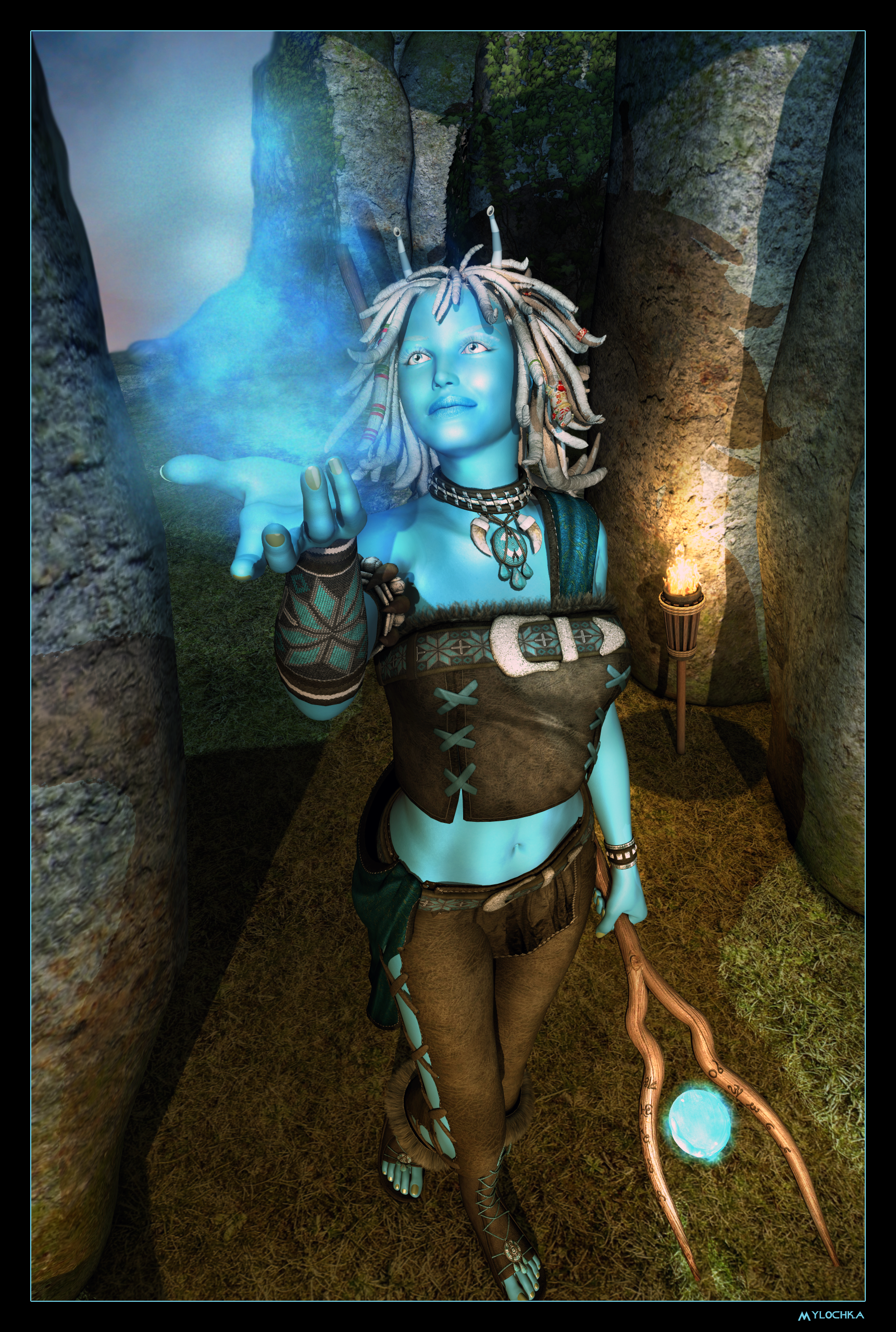 Watch
An Andorian mystic goes on pilgrimage.
Credits:
V4 with original morph and texture
Wild Dread hair by

and Anna Benjamin
Antennae by

Barbarian by

with Barbaric texture by Anna Benjamin and Sarsa
Druid Valley set by Danie and Marforno
Rendered in Poser 10
Postwork in Photoshop CS2
Star Trek is the creation of Gene Roddenberry
CBS and Paramount hold the trademark

This is a truly fascinating character and helpful for my current project! It is very inspirational for an Andorian character I've been writing that has been imbued with powers to sense, control, and become an entity of water while helping a scientific expedition to terraform and colonize a new world. Thank you for creating this!
Reply

Thanks! I'm glad you found the character inspiring. I think she's left most people scratching their heads because this is a facet of Andorian culture that's not covered in canon material. Good luck with your project!
Reply

Reply