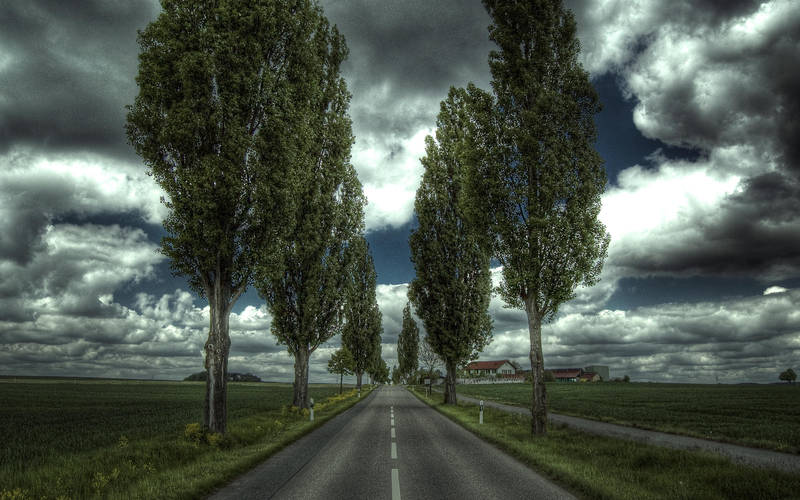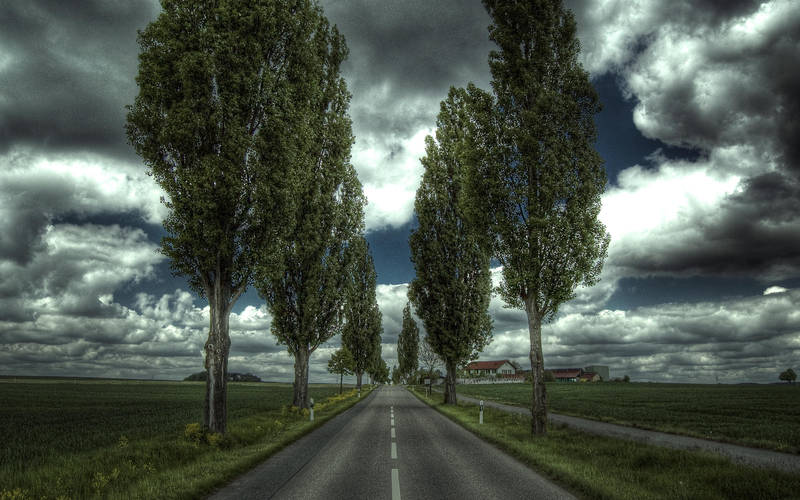 Watch
Along the Road
.
Location: Rothenberg, Germany
Please support my art by purchasing the Premium Content on this photograph for only 50 points!
It helps out a lot more then you think, thank you so much

The Premium Content includes:
2560x1600px. 16:10 wallpaper
Copyright © Christian Kern. All rights reserved.
You may NOT replicate, manipulate, or modify this image.
My eyes were in awe when I saw this deviation by =
myINQI
. The diversity of colors make each element stand out extremely well, yet, they flow very nicely and stick to the theme of a cloudy day. The angle this is captured at is splendid; pointing the camera down the center of the road gives great depth perception. One thing I did notice, however, was that there are some segments of the clouds that are a bit too over-saturated with white. Other than that though, the clouds give a great characteristic to this piece. I would love to have this as the wallpaper on my computer, and possibly even a print in the future.
The Artist thought this was FAIR
9 out of 10 deviants thought this was fair.
This picture is so dramatic. The branches and leaves are looking still and quiet even as dark clouds are looming over them. Their shadows are falling onto the roadway in a perfect horizontal pattern. The sharp angle made by the tops of the trees gives us an idea of just how far down the road we are able to see, giving greater depth in turn to the vastness of the open fields. The sidewalk and structures on the right also give a contrasting look, with mankind seeming to loom on one side of the road and openness still mostly conquering the other.

A former friend who likes photography preferred this kind of mood and had a really fun trick for getting it. He did it by copying the base layer, making it black and white, and then adding a touch of gaussian blur. Then right click to blending options from its spot in the layers panel and select Multiply from the drop-down menu, and shift opacity as desired. This might give you that dark feeling without having so much contrast in your clouds and will make the clouds a bit softer. I haven't seen your source image so it's hard to be sure, but it might be fun to experiment with those options.

Great image!
The Artist thought this was FAIR
3 out of 3 deviants thought this was fair.