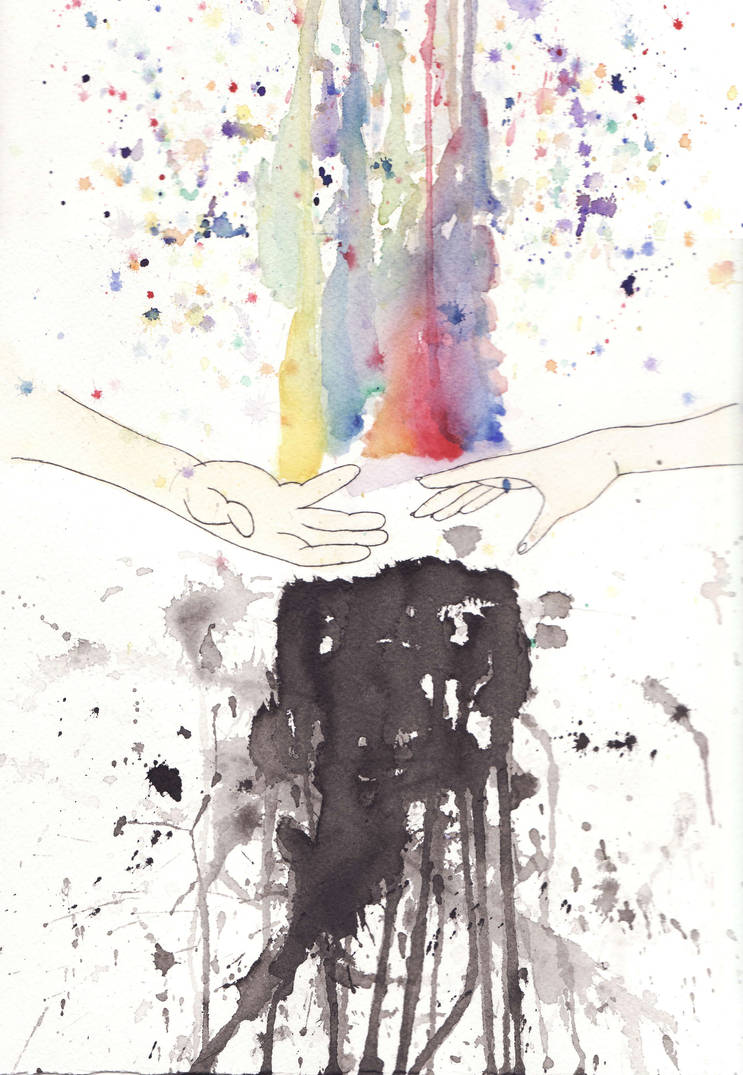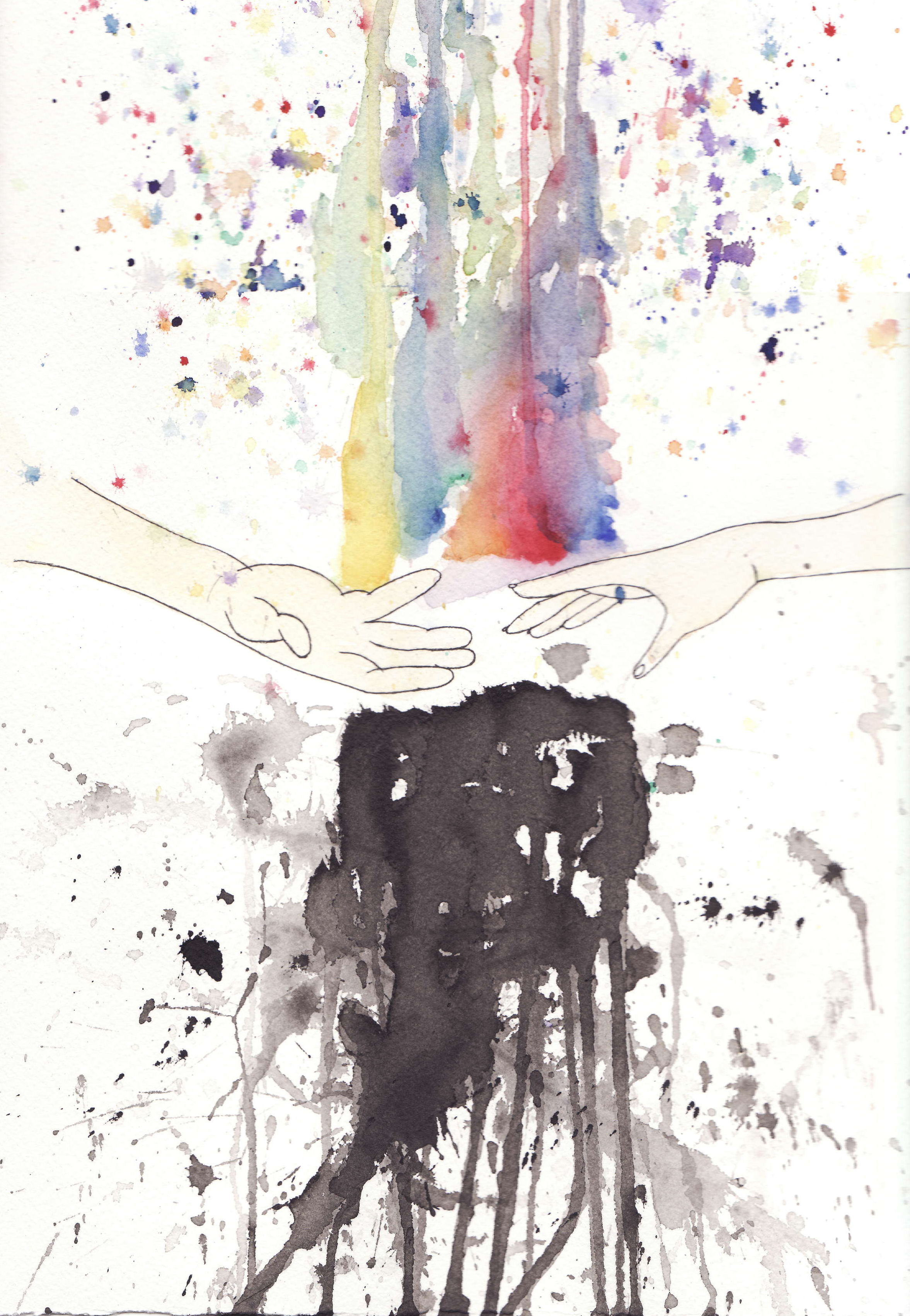 Commission #2
"Overcoming the Chaotic uncertainties in the world"
FIGHT CANCER WITH ART
Watercolor and Ink
For sale
cgi.ebay.com/ws/eBayISAPI.dll?…
FOR SALE!!
drewdude3.artweb.com/admin/ima…


The strongest aspect of this piece is the technique. I can take a glimpse at the kind of emotions you had while painting this piece within the brush strokes.

Another strong point for this piece is how you found a balance with the colors. To the normal non-artist person it may not be much, but you had to think about what colors you could use without overpowering each other and at the same time, just how much black you could use without creating too much contrast which could overpower the upper half of the image. Both halves of the image are balanced.

One thing that could surely use improvement would be the art direction of the hands. Perhaps softening the outline of the hands and revisiting the way you stylize it. The right hand seems smooth and flowing, while the left hand is much rounder and more cartoon-like. It should be one or the other just to create a bit of uniformity.

Even though this composition works, it could use some improvement as well. The way the hands just cut off could bug some viewers. It works nonetheless, but it's just a thought. I also noticed that the left hand isn't completely outlined, so that could perhaps be revisited if not intentional. It's great how the hands use the upper half color brush strokes as a background. That could be interpreted as having a symbolic meaning, overcoming the chaotic uncertainties in the world and into happiness.

Watercolor pieces are great and you did a great job in controlling the media. Overall, it's a beautiful piece and it's well put. Just like everything else, everything can always use improvement. Good job!
The Artist thought this was FAIR
10 out of 11 deviants thought this was fair.
I like I how I see the two sides of chaos in the world in this picture. I also like how the hands are coming together to over power the chaos. I see how you used water colors and another style of art. The only problem I see with this picture is the fact of how the water color appear on the arms of the two hands. This issue is not your fault using water colors on this picture. It takes some real talent to master water color painting. I am sorry it took me some time to submit a critique to this picture. Keep up the awesome job you do with your art. I thank you for asking me to critique this picture you have done.
The Artist thought this was FAIR
3 out of 7 deviants thought this was fair.