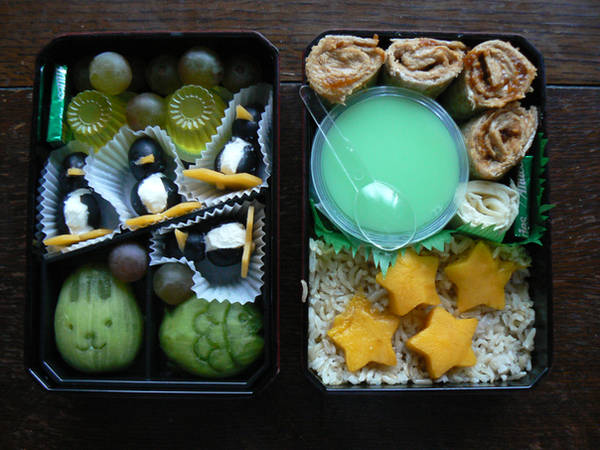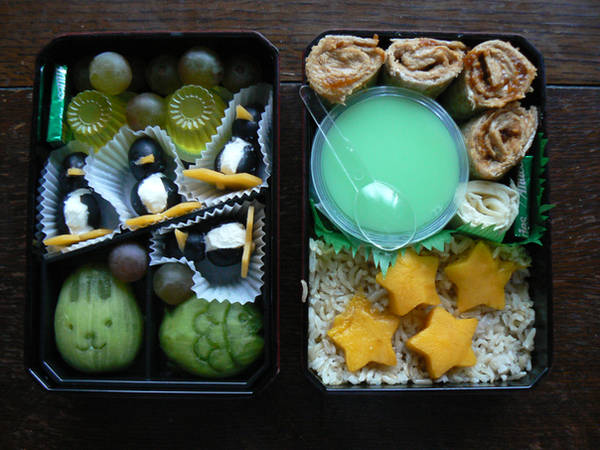 Watch
don't make roll ups with peanut butter and jelly...its just not good. the green thing is a packaged coconut pudding.
She didn't like that either. I have learned to be careful removing kiwi from the egg mold.

mango stars on the rice

At least she likes to eat the penguins...thank you ~lizysizy

the yellow things are fruit jells and the other things are grapes.