Hi everyone

,
I know I haven't been on here in a long time...the winter has really killed my creativity...but hopefully I will be on and upload more often in the near future. I was tagged by

, and I haven't done this in a while so I will do my best
.
There will also be a feature at the end, you guys know the drill

. On to the meme!
1.- Who was your first doll? Do you still own him, her, or it?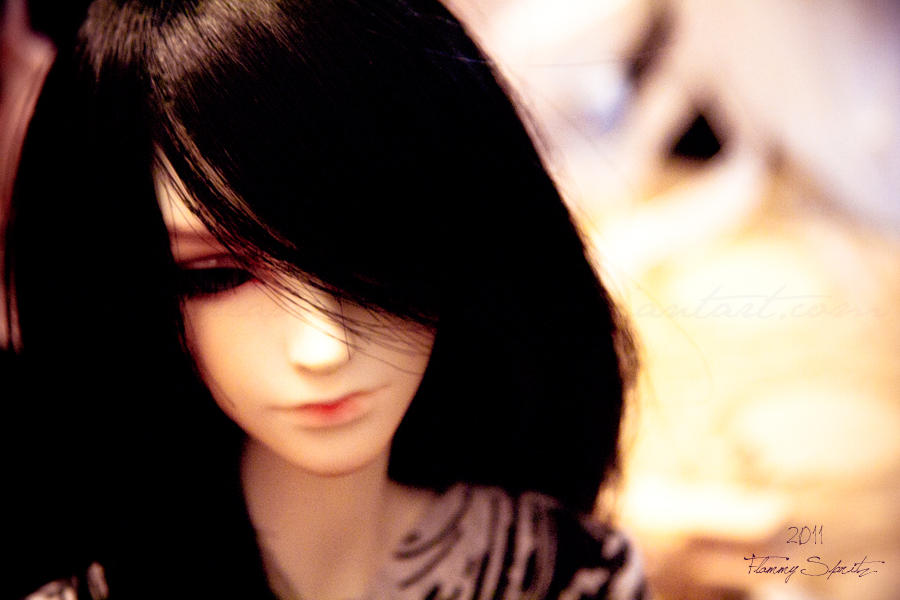 Senyo was technically my first doll, though Chiron is a very close second

. I don't think I will ever get rid of him, even though he can be a brat sometimes.
2.- Who is your favorite doll?

This one is pretty tough, I'm going to have to say either Adrian or Shiva (sometimes Senyo).

3.- Which doll do you hope or plan to buy next?

I probably won't be getting a new doll anytime soon, but most likely an elfdoll Eun-a, Souldoll Juhl, or Iplehouse tanned Theo.
4.- Quick! You've instantly got $800 and must choose a doll to spend it on right now or it's gone forever! Who do you pick?
Either the Iplehouse Theo or Souldoll Juhl...maybe? Haha.

5.- Are you currently waiting on any dolls, heads, or bodies?

Nope.
6.- Do any of your dolls seem to dislike or even hate you?

Not really. Chiron being the closest at indifferent
7.- How many characters do you have in your story (if there is a story)?

Currently only a few more than my dolls, but I base the story around them and not the other way around so that I didn't end up with 5 million characters I would then want to shell haha.

8.- Who's your most expensive doll at the time you purchased them, not counting items you bought separately for them?
Gah, definitely Shiva. She was 1000+ after the 4 arms and body blushing. I regret nothing though haha.

9.- Which doll had the shortest wait so far?
I don't really remember, but I think
10.- Who's the biggest doll you own?

Senyo and Ares/Varian being 72 cm each.

11.- Got any floating heads? If yes, how likely are they to receive bodies anytime soon?
Nopes.

12.- Got any floating bodies?
Nope

13.- Do you have any extra, unclaimed pairs of eyes? How many if so?
I have maybe 4 or 5 pairs lying around.

14.- Do you have any extra, unclaimed wigs? How many if so?
I have a few extra wigs, but the exact number eludes me.
15.- Anything you've said "never" to in the hobby that you later gave in to?

There were a few "probably not"s but not many "never"s. I think I said I wouldn't get more than 10 dolls.

16.- Do you own dolls that aren't BJDs?
I used to own other dolls when I was younger, but I think now-a-days I only have kimmidolls that were randomly given to me by family...

17.- What was your last doll-related purchase?
Clothes I think.

18.- What do you expect your next doll-related purchase to be?
Probably either clothes or shoes...

19.- What was the last doll-related thing to arrive to you by mail?
My Souldoll Abigail, who I haven't uploaded a single photo off. Shame,
on me.
20.- What was the last doll-related thing you purchased in person?
Doll clothes at a meet.

21.- Okay, confess a secret about your BJDs that nobody knows about!!


I don't really have any secrets about my dolls...although I guess I could say that my dolls do actually have a story could be a secret, just because hardly anyone knows?
Taggety Tagging
It seems like everyone has already done this one, so I will tag the one person I know hasn't

although feel free to ignore

____________________________________________________________________________________________________________________
Feature
The first 15 comments will receive a feature, you don't have to do your own feature journal, but can if you want to

.
1.
bandycam




4.
5.
...
Have a good day

I hope everyone had fun