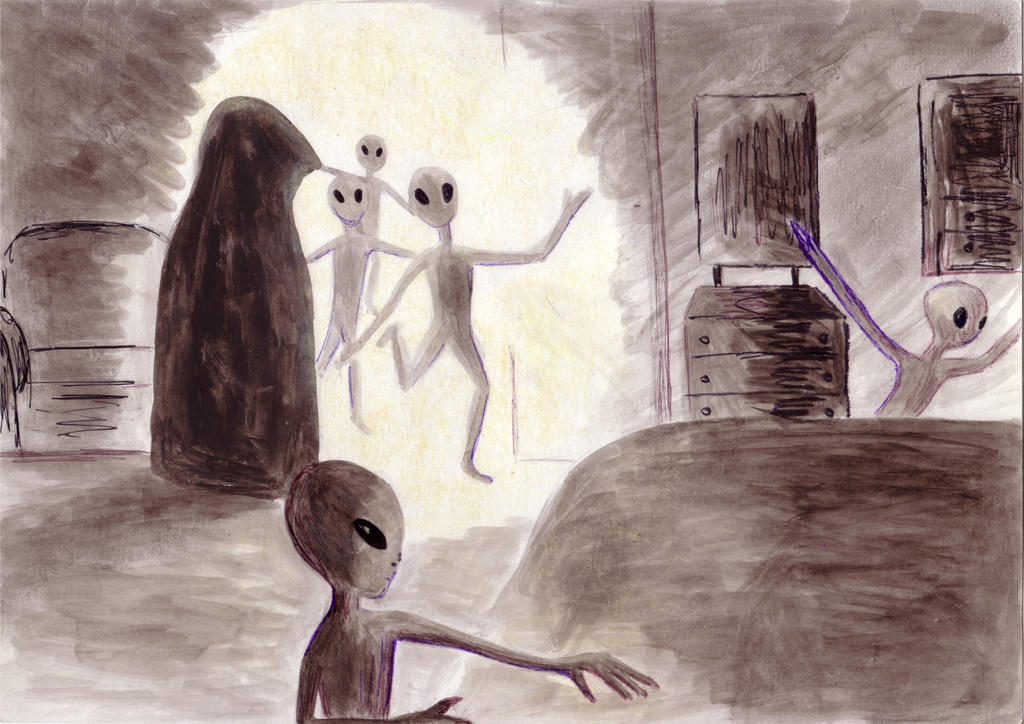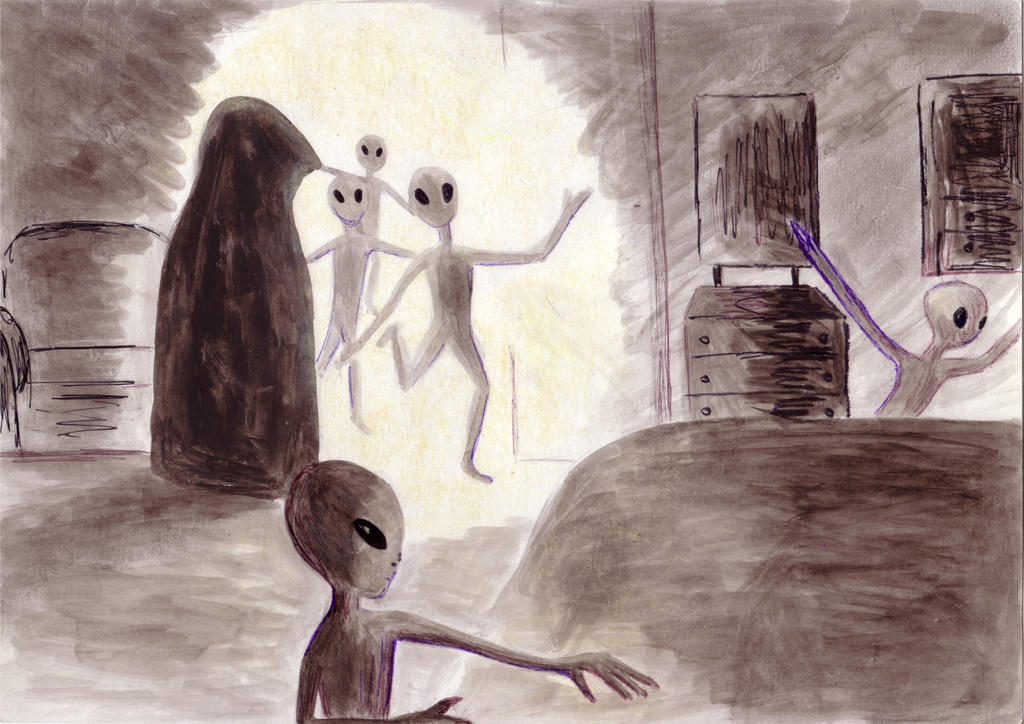 Watch

Why is one of them wearing a cloak?
Reply

This was happening regularly in 1979:
A cowled figure always used to usher the grey beings through a light portal that opened in my bedroom wall; the tall dark figure, (whose face I never saw because its head was always bowed), always stood on the left side of the portal.
The grey figures, (3ft 6ins in height approx) were like little children with wobbly heads, arms and legs - they looked quite comical and moved very fast.
Reply