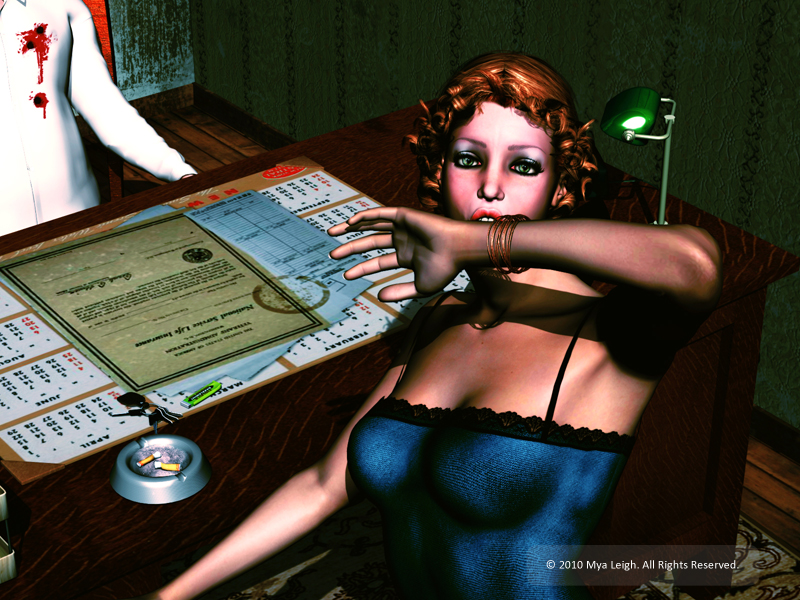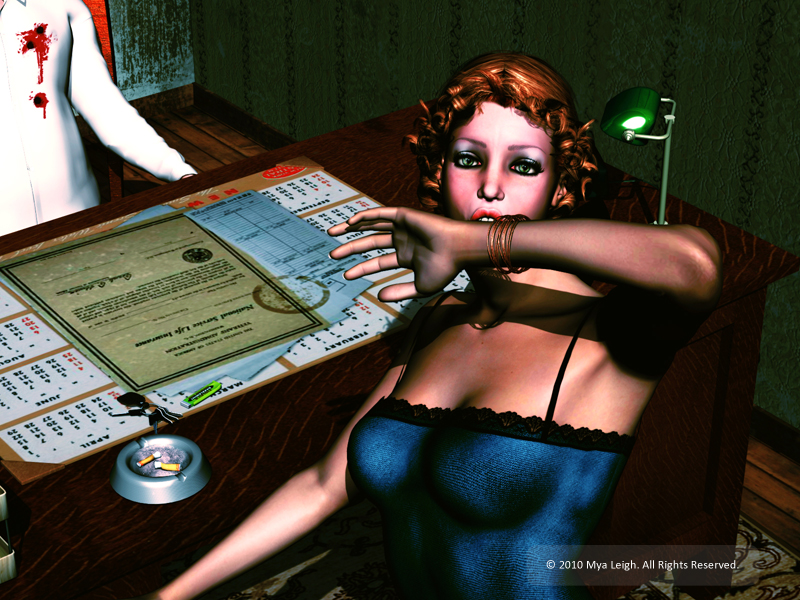 Watch
Inspired from a recent book I purchased titled Pulp Art, I created what I think (and hopefully you'll agree) is a whodunit image. In my head, someone walks in to find this young woman standing in front of the murder victim. Naturally alarmed by this person, the woman throws up her hands but does she plead her innocence, confess her guilt or join the man in death... I'll let you decide.
It's my first time creating such an image and in the process I found I rather liked the idea. I think the details make the image pop so I'm going have to buy more props.

For those that want the technical details...
Victoria 3 with the face of Mandy and texture of London both from 3DCelebrity.
Victoria 3 Clothing Pak with Chic Boutique.
BC Movie Stands The Office from TheAntFarm
Office Pak from DAZ3D
Simon from SmithMicro
Danyel Hair
Cigarette by TrekkieGirl
Telephone from Telephone Pak at DAZ3D
Rendered in Poser 7, postwork in Photoshop with an action applied to create the final coloring. Action supplied by Night-Fate, Set 71 at DeviantArt.
Thanks for viewing!