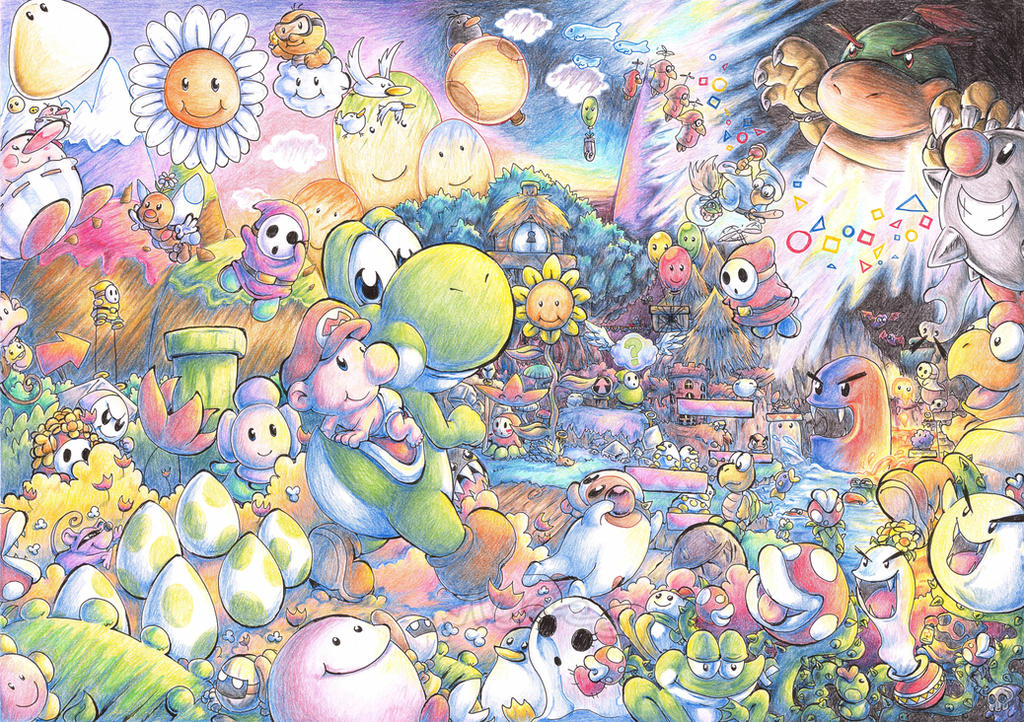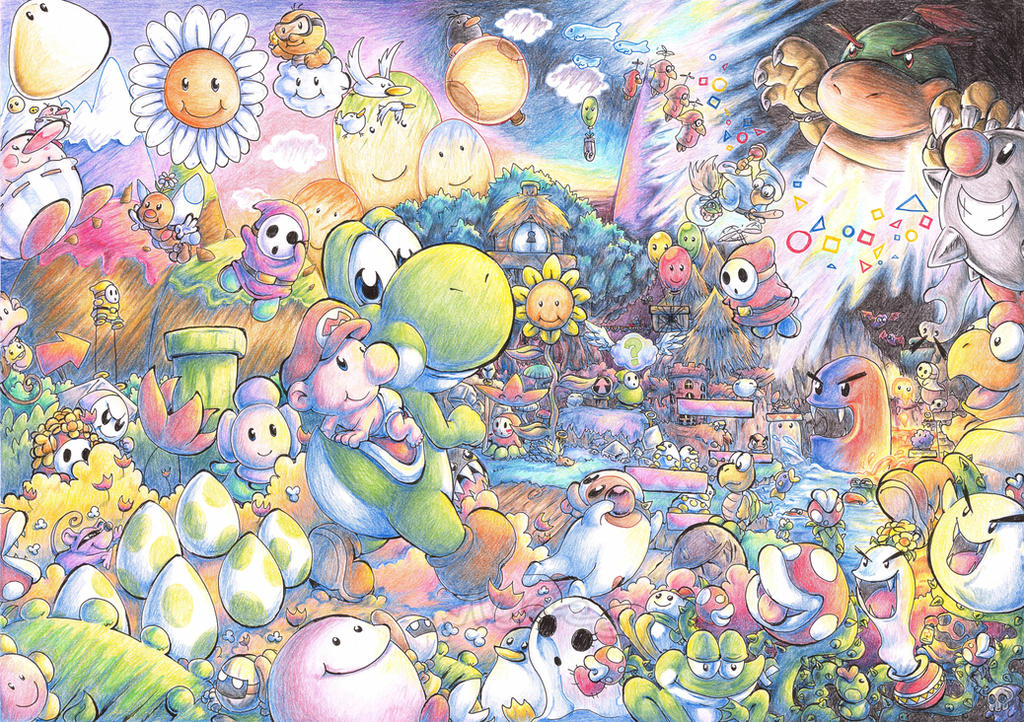 Watch
EDIT: Here is the scanned version!
Please do not repost my artworks on tumblr, instagramm etc. without my premission.
And pleas do not cut parts out of my pictures to cut my small watermark away. I won't say no if someone asks for using my artwors with crediting me back. Thanks.
OMG I finished it! It is my DIN A2 large contribution for the

Super Nintendo Contest!
If you want to know more about the contest, take a look here:
fav.me/dc5kcu1
I think it was obious that I would draw a Fan Art of Yoshis Isalnd for a SNES Contest.
My moste favorite game deserved a big picture. This is the biggest Fan Art I've ever made with colorpencils!
Process of this picture:
fav.me/dc88fkh
I hoped I could put every character of the game in but there were to many. ;o;
I hope I could scan this large picture in a Copyshop. if it is possible, than I will change the file of this picture.
have a nice day and love Yoshi!
I used references for some enemies:
www.mariowiki.com/Super_Mario_…
Picture for the frame:
www.nintendolife.com/news/2016…
All drawn characters belongs to Nintendo.