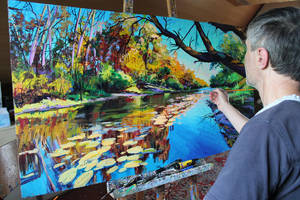 Creation process
I am an old school artist! ))) I will show you the process of creating my painting as I learned from my teachers. I create 8-10 paintings a month (sometimes more). I will take 4-8 photos in the process of creating each picture. You can view the photo and ask me questions that interest you. p.s. I'm not creating a video of the process! And I will not create a video ... The video of the creation process will show my nervousness and failure!)))
---
Suggested Premium Downloads

Personal Music Tattoo Design
Description
Random design based abstractly on henna that I might want to get someday.
It would be in red to look like henna.

It features the names of songs and bands that changed my life, whether I still like them or not >.> haha
Incubus, KoRn, Good Charlotte, Deftones, P.O.D. (flower), HIM (flower), the Whosoevers, Stellar, and more.
Image size
2816x2112px 878.62 KB
Shutter Speed
10/600 second
Date Taken
Jul 3, 2010, 1:44:41 PM