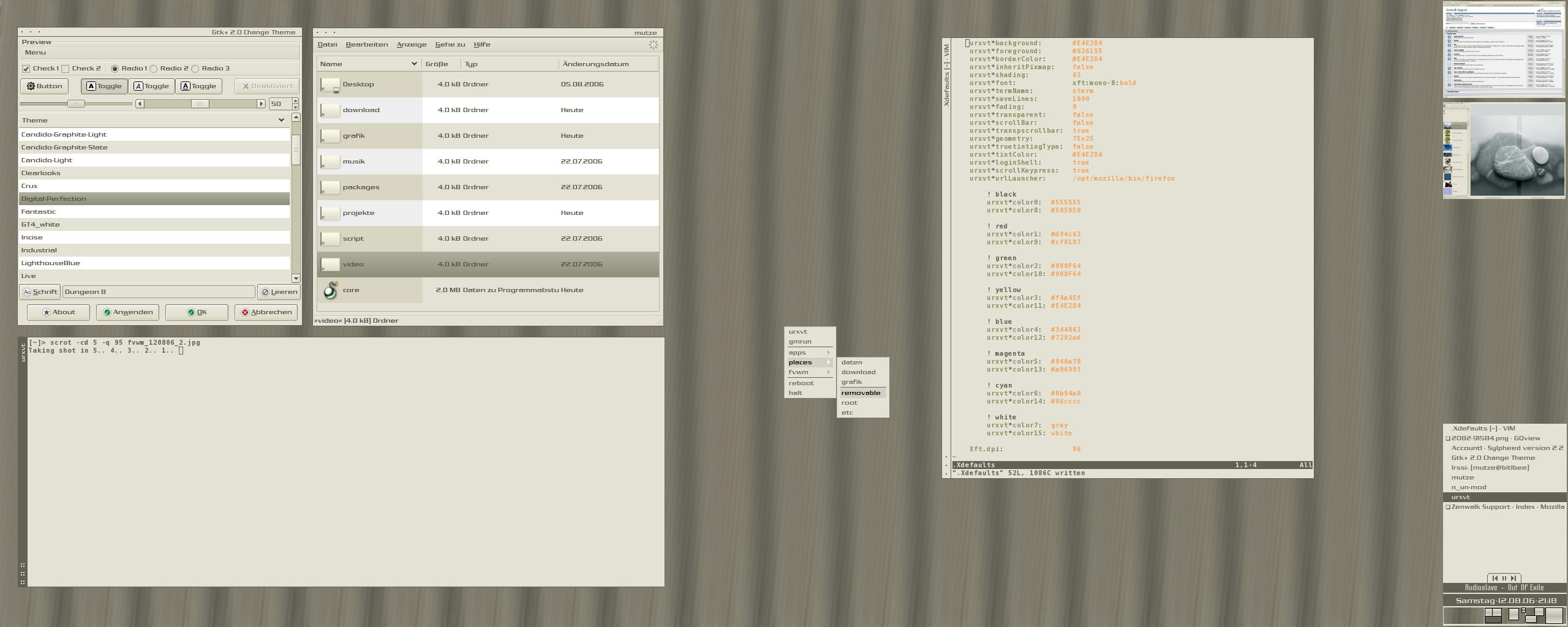 Watch

Sieht schon gut aus, mir allerdings etwas zu beige.

Reply

Danke, und ein colorset hat man ja schnell gešndert.

Reply

very nice...great job on your config. makes me want to go back to fvwm.
Reply

eheh impressive!! i love it, really!
Reply

It is beaeutifull

Is there any way to get that confings/icons/themes ?

Reply

Thanks alot!
There is already a little work on it.
I think I release everything later this day.
Reply