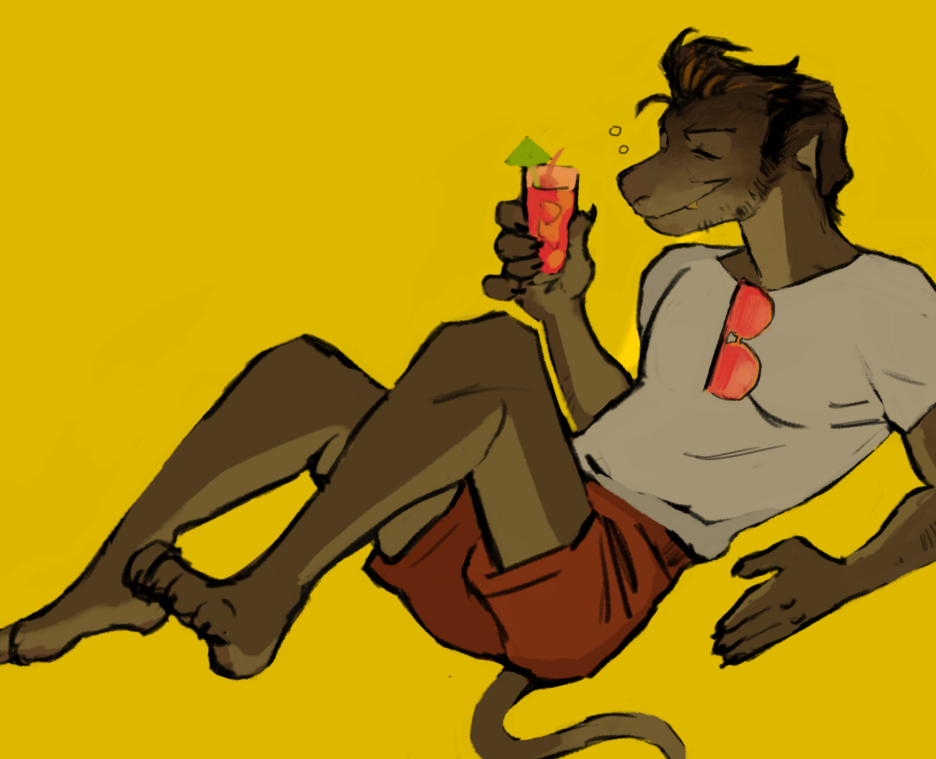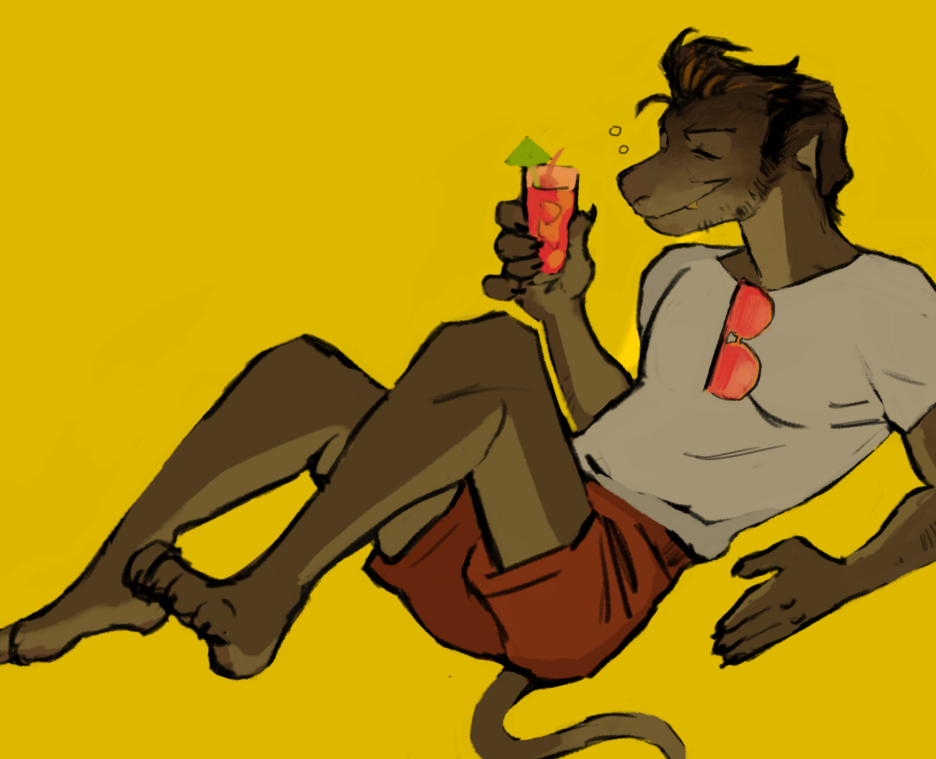 Watch
i dont like this painting charlie. its smug aura mocks me

What type of animal is Angelo?
Reply

summery .. the coral tones pop and look really bright against the other slightly more toned down colors, it looks super good
Reply

tbh i love how nice ur colors look.. warm colors r very nice in ur style!!
Reply

mmmMMI love this?
I really enjoy his pose! The legs and feet are done exceptionally well, as is the left hand, but the right arm seems a bit stiff? It may be the hand that's throwing me off. Well done, though, as usual!
Reply

yeah i can see what you mean! I've been trying to loosen up with drawing poses and i regress sometimes v v
thank you for the feedback!
Reply