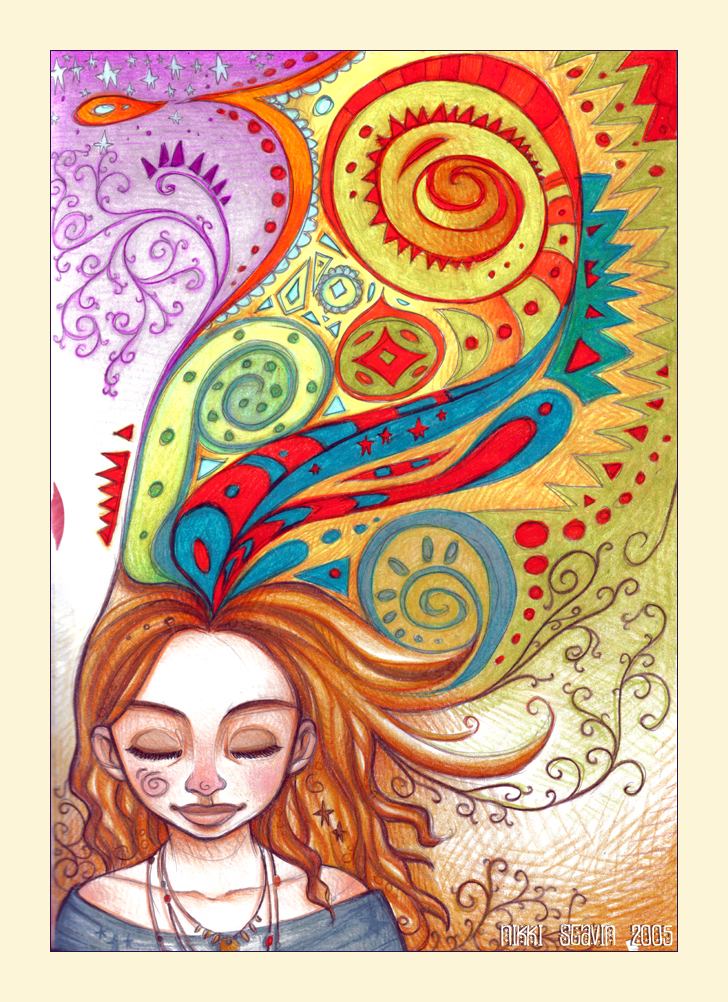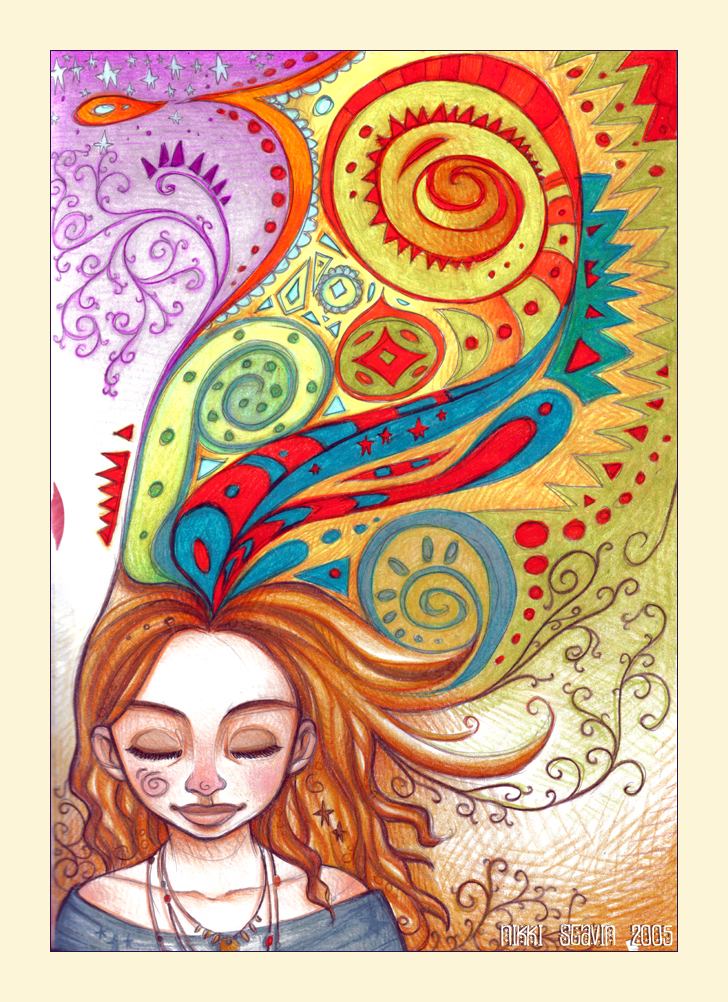 Watch
this is something i did for my humanities class. we had an assignment to do a visual representation of what we think our thought process is like in our sketchbooks, and this is what i came up with.

i'm really pleased with it. i love the burst of color i get when i open up my sketchbook.


i did this a few weeks ago, but i've been too lazy to scan it. it's in a hardcover sketchbook and it's difficult to get it into the scanner. and as you can see, there's a slight blur on the edge... and also the colors are a bit off because my scanner isn't too great with colors. but when i can i'll get a better scan.



aaanyway, the girl is supposed to look a little like me (cept she's much prettier of course) and stuff.

used: prismacolor pencils and mechanical pencil.