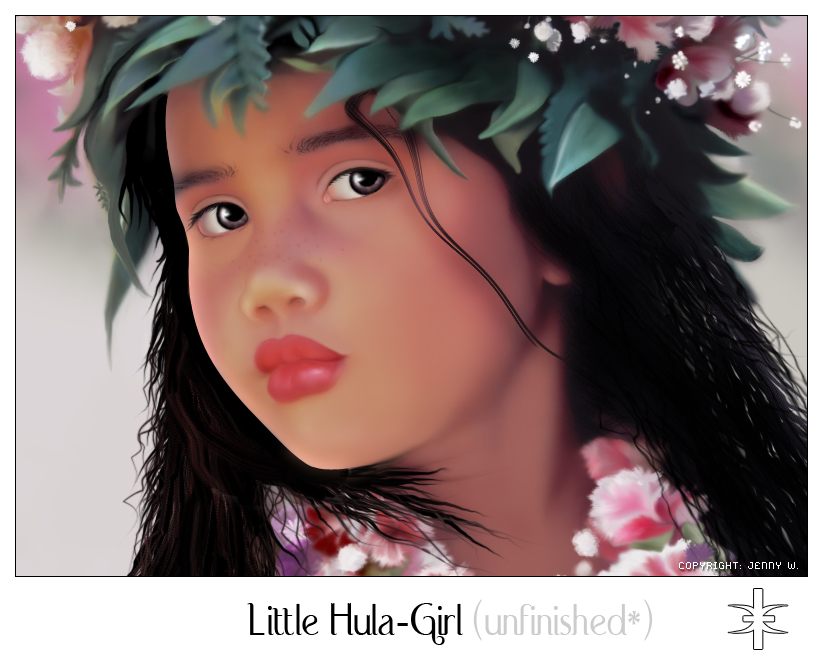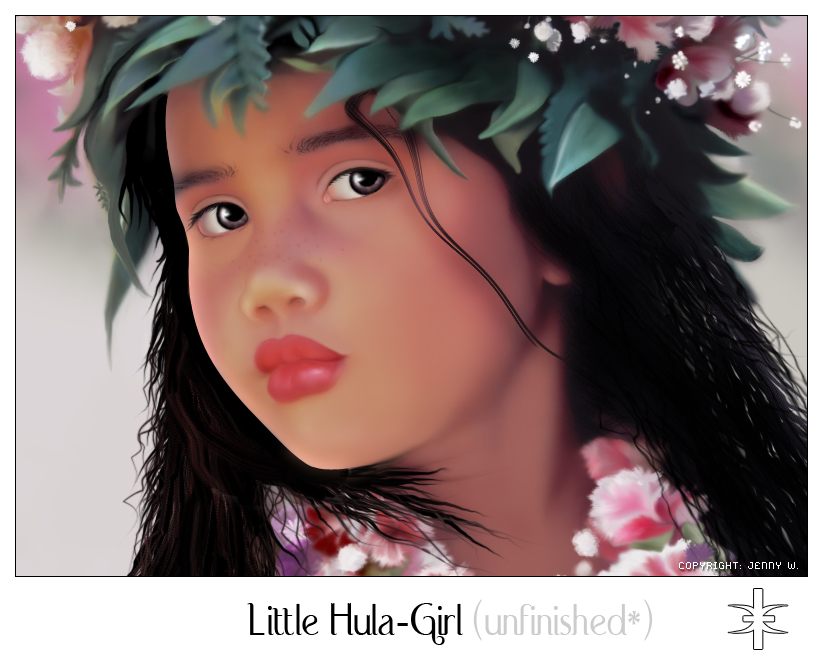 Watch
I start this painting an year ago, inspired from some airbrush art here. After a week I give up, cause I was not very handy with the airbrush technic. Some day ago I saw a wonderfull painting from
[link]
and it motivate me to finished it.
Well, its not completly finished (the flower lei on her head and neck take a long time) but I am curious to know what you think? I hope I can show u soon the finished work.
Thanks in advance for you comments.

J.
FULL VIEW PLZ