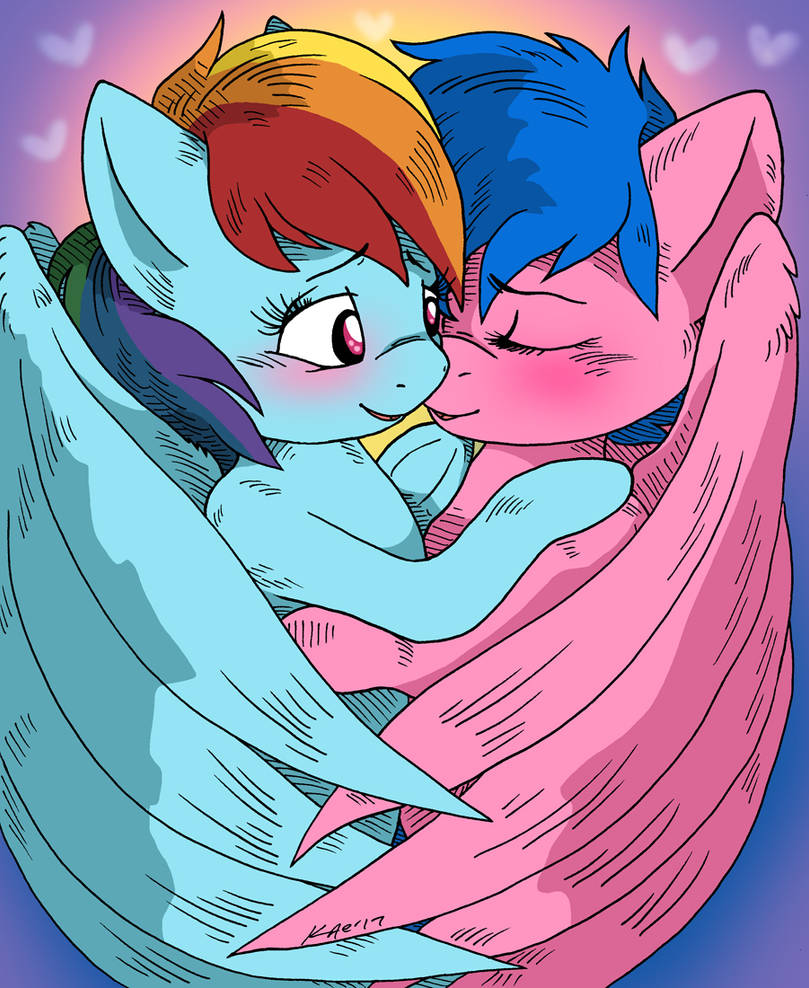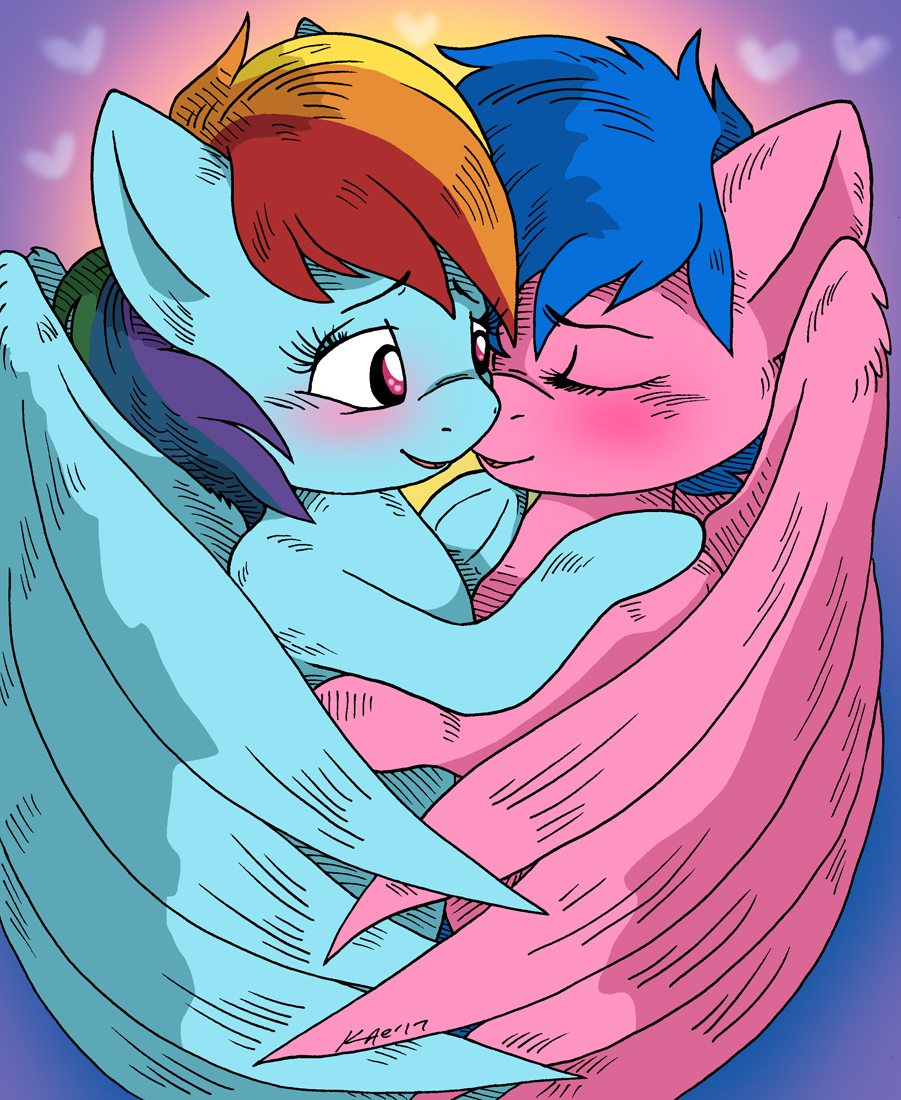 Watch
For the esteemed

comes this little pic of Dash and her first love, Firefly. The good Sorcerus, as you likely know, produces the beautiful comic "Dash Academy" here on DA. If perchance you're new, the story combines a theme of an epic sports adventure with a thick coat of underlying melancholy; Gilda is mean, Derpy is teen-pregnant, and Dash's sweet burgeoning romance with teammate Firefly is in constant jeopardy due to an aggressively homophobic horse norm. My recommendation: enjoy slowly.
mlp:fim = Hasbro/Faust
Thank you SH!

I know the feeling, we're trying to forget
If only for a while...
www.youtube.com/watch?v=1FIOjL…
Now on EQD!
www.equestriadaily.com/2017/01…