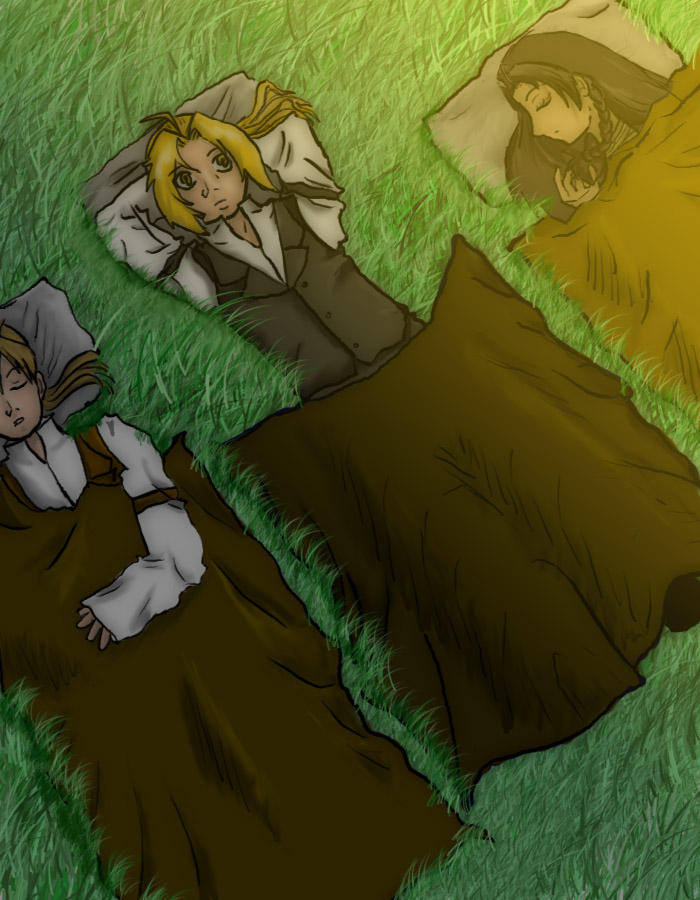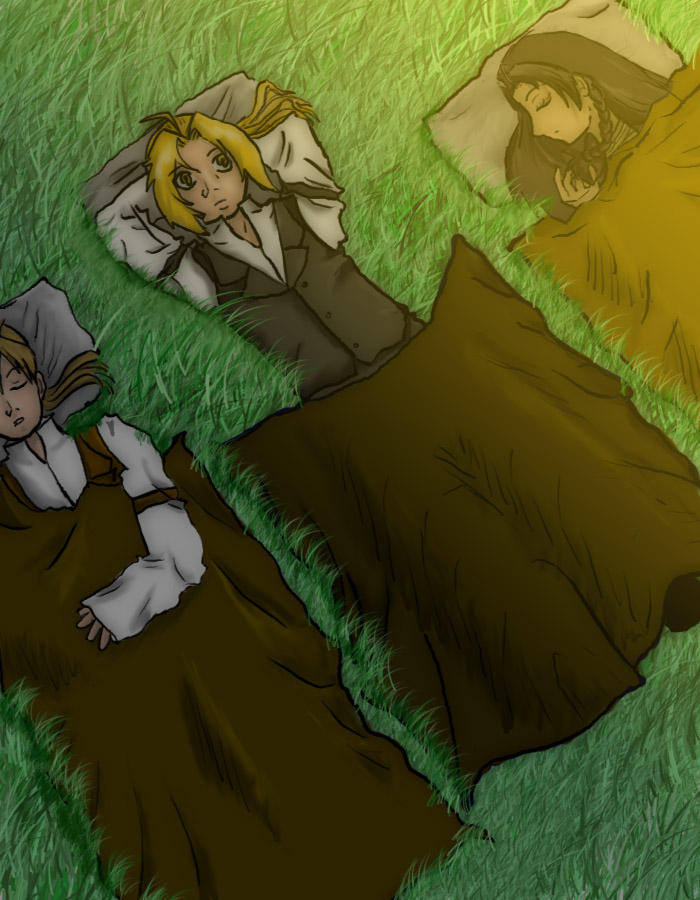 Watch
Ed, Al and Noa sleeping outside during their search for the Uranium bomb. Ed's lying awake, just thinking of different things.

I'm not too sure what inspired this, but I guess it was from reading a very long fanfiction that I'm still not done with. It made me think of this...

It felt good to get on Photoshop again XD

nice picture. if you want to see pictures of ed and noah/rose click on my name.
Reply

oh sweetness. thanks XD;;
Reply

Lucky know how to color on photoshop-er
XD This is pretty :]
Reply

Awwww.... no Tekachi and Vess? ;D (Gotta go practice on the male anatomy before I can draw em... heh)
Reply

Nope, no Tekachi and Vess

Males are hard to draw... yeah, I probably need to practice drawing them too xD
Reply

Oh, I love it!

Wonderful job!!
Reply

D'aww...that's real nice.
URANIUM BOMB?! *explodes* >o>
Reply

did u color this on photoshop? cuz ur really good.
Reply