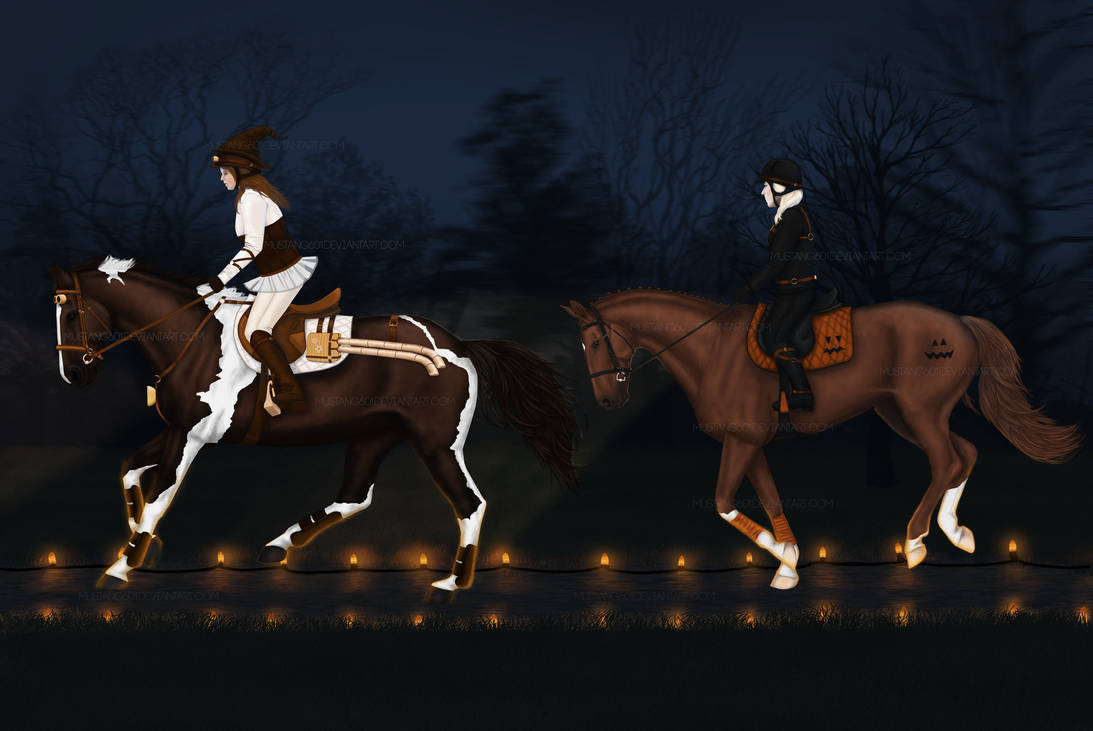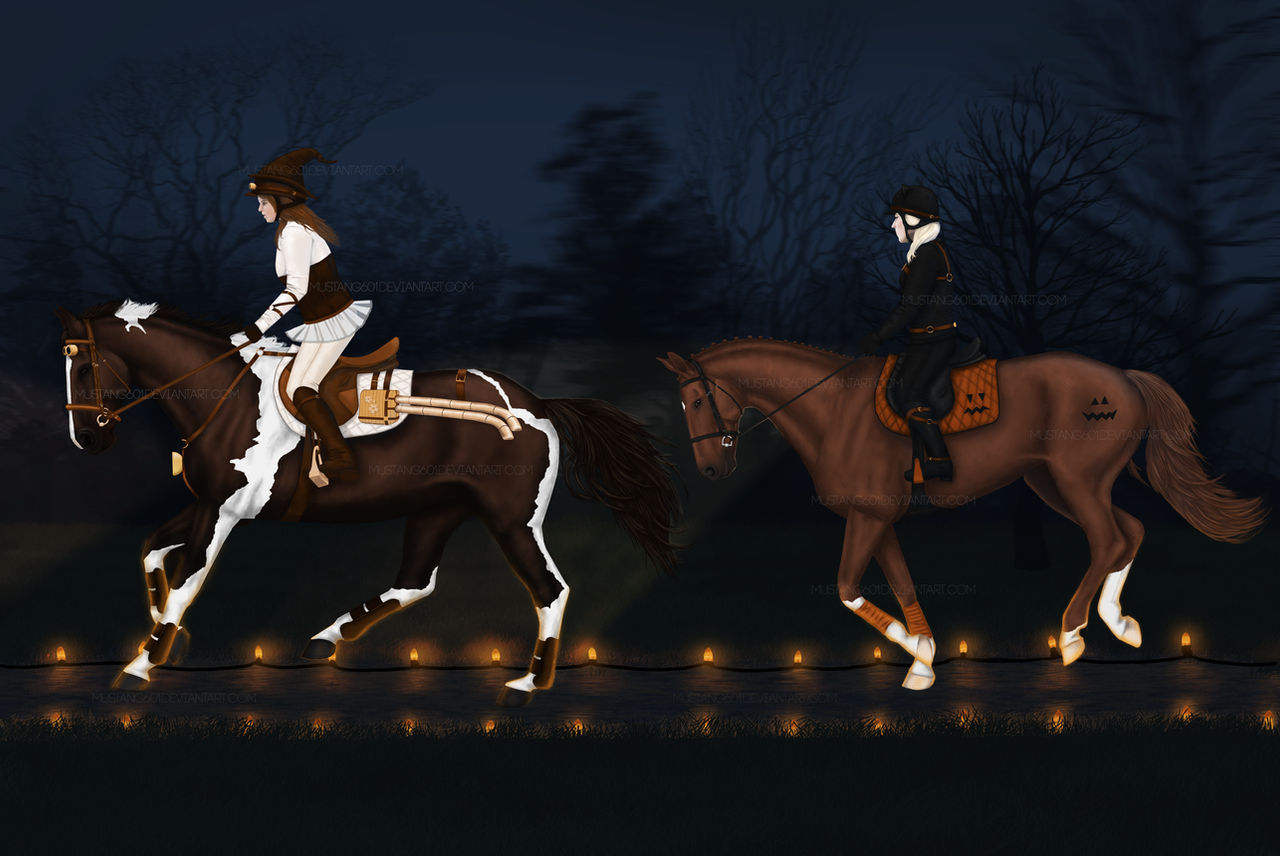 Watch
Work In Progress!
EDIT 1: Added a ton to Sarah/Trouble's costume! Bumped up the brightness/contrast...unfortunately losing details in the shirt/lighter areas but i will fix that in the next update

Anna & HAS Qrown Prince, Sarah & RedStone Trouble's Kiss competing at
SilverCreekEquestria
's halloween show!
Sarah (will be) a steampunk witch on a rocket broom, and anna is her cat.. on a pumpkin

Anna's costume also has a rug with a pumpkin face but i'll probably draw that separately.. because it would be hard to ride in

Since I haven't drawn her in a few years, I decided to try and make trouble's markings a little more realistic. I will get her a more up to date ref soon. Prince's markings are a little different too, as I don't have a clear ref for his markings!
Will update later

Photoshop cs6/Wacom intuos a4/mouse

This is really beautiful, I especially love the clothing
Reply

The details are wonderful! I know the background is dark and lends itself to less detail, but you've made up for that with the lights and path, as well as the riders and horses themselves.
Reply

Thank you!

I was going to add Halloween decorations to the background, but I felt like it made it a little too crowded. I'm glad you like the lighting and details! It was fun drawing them all in

Reply

You're welcome! Yeah.. maybe subtle decorations that you can barely see, but overall, I don't know that you'd want to put much more in, like you said.^^
Reply

Reply