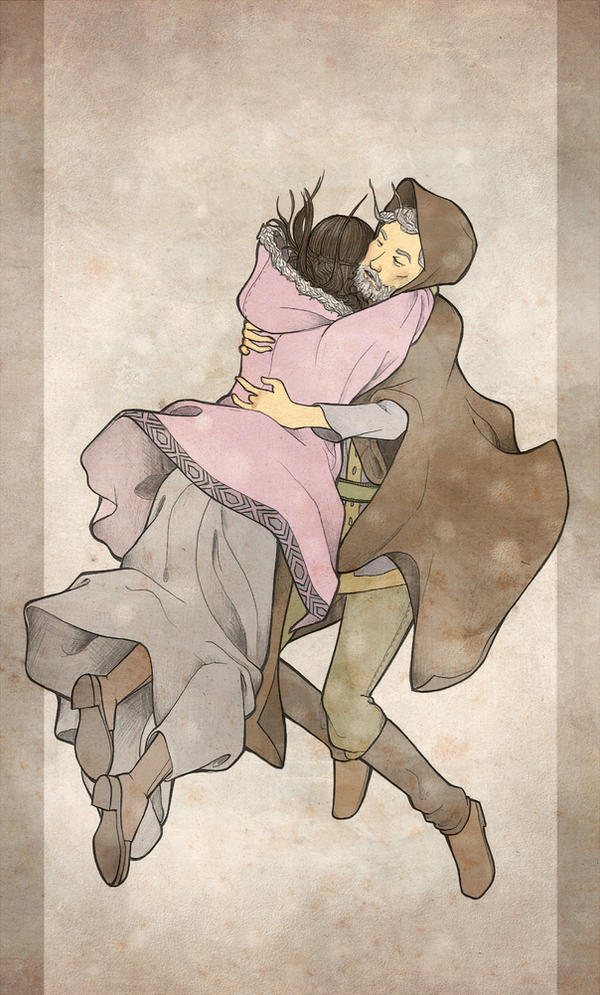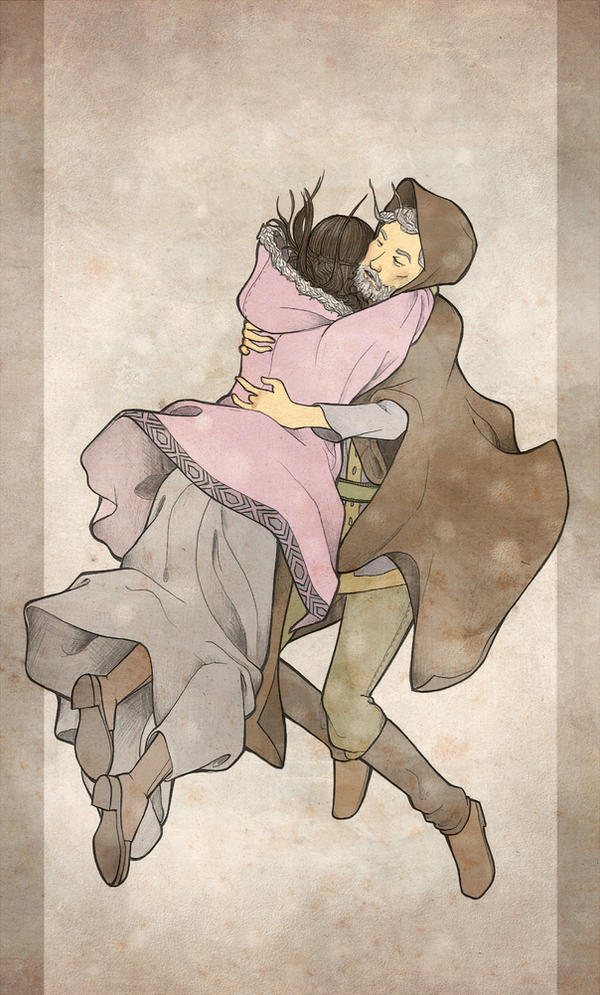 Watch
DANCE WITH DRAGONS SPOILER WARNING!

I must say I was dying to draw this scene since I first read it. The reason why it kept this long is because I was quite afraid to draw these "falling clothes foldings". But yesterday I pulled myself together, searched through the internet for some references, and from that really not so much what I was able to find, managed to finally draw this. Still not perfect, but a little bit better than I thought it would be.

Anyway no need to mention that this is one of my favourite scenes from the fifth book. Theon and Jeyne are definitely those characters right now whose stories I'm almost the most curious about in the next books!

(c) George R.R. Martin

Oh, this is surely one of my favorite scenes from the fifth book and I really like how you realized it, in particular with the details of the hair and hands, and the falling clothes of course!
I am too pretty excited about their future, we can only hope GRRM will behave well with them

Reply

Haha, I really like that last sentence!


But unfortunately, Mr. Martin is not a good behaving man with his children.

Reply

I love this scene too. You show theirs fall perfectly

Reply

One of my favourite scenes as well! I really loved all of Theon's scenes from Winterfell... But this, of corse, really made me break..! :')
Reply

Theon a bit always irritated me, but since the Dance with Dragons, he became the one who's story I'm the most interested in at the moment.

Reply

Yes, he went through quite a change... I always kinda liked his POVs, but he never grew on me quite like after ADWD!
Reply

Amazing

I applaud for your work : I love your draw

Reply

Reply

I wish this was in the show
Reply