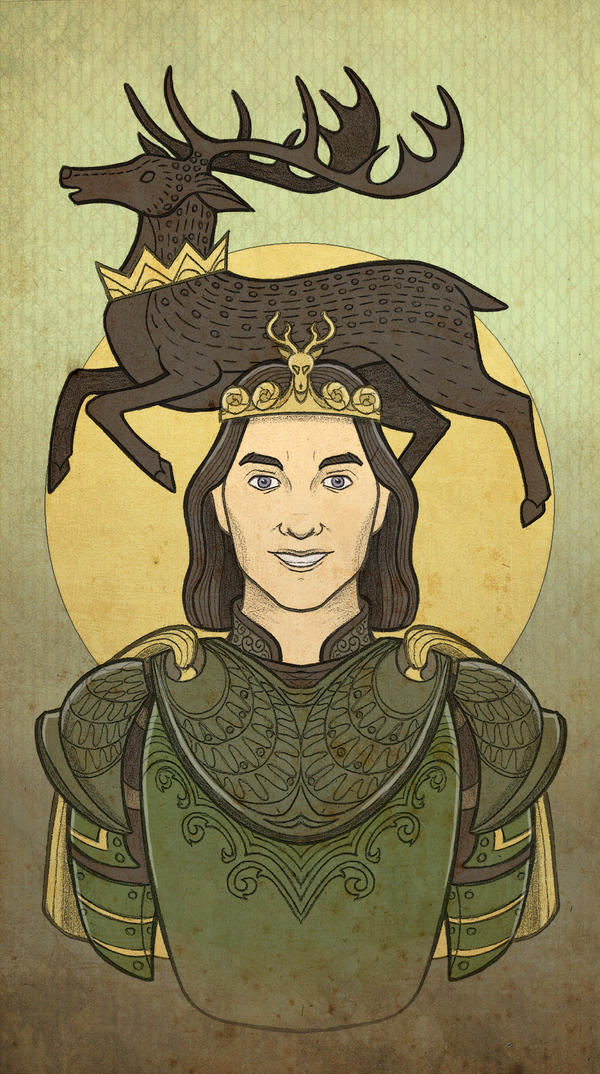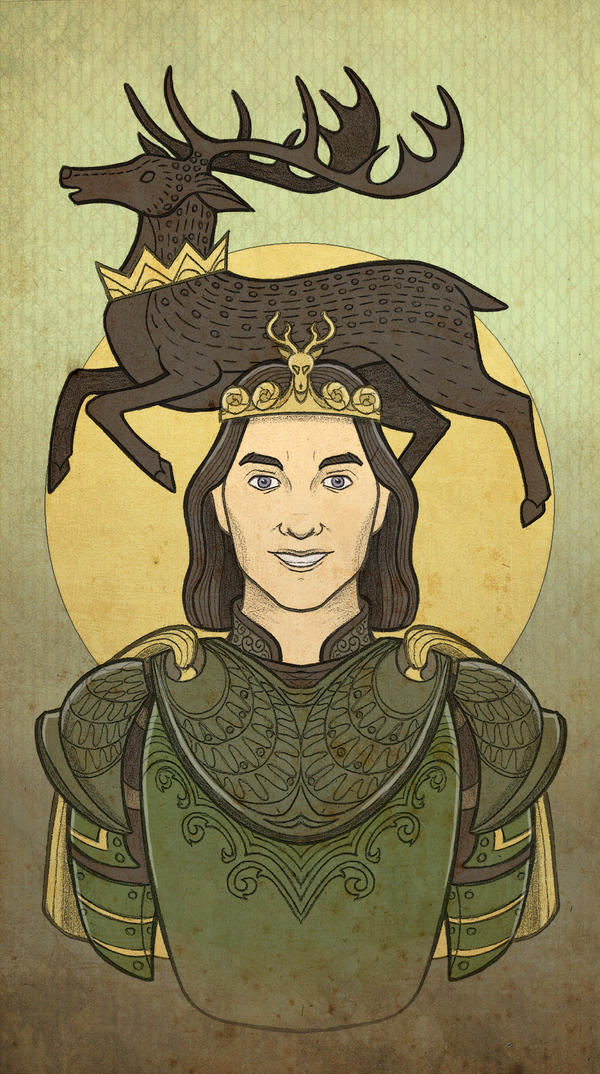 Watch
Originally I wanted to make a small project including this piece, but I lost my motivation for it in the maintime. Until finding it again I submitting this one and only finished part of it. I always wanted to draw Renly though, with his proper Baratheon look.

(c) George R.R. Martin

(Little fun fact: At first instead of George R.R. Martin, I typed Gregor Clegane. Just imagine him writing these books...)

This is a great depiction of him, I love it!


Reply

Hát, azért te is elvagy a páncélokkal... Én pont a faragásoknál vesztem el a türelmem egy évig, látom te nem.

Azért ez kicsit Loki...
Reply

Akkor úgy látszik Renly Loki a könyvben.

Amúgy copy paste tükrözés, tehát csak az egyik oldalát kellett megrajzolnom, azaz nem babráltam hosszan a faragásokkal.
Reply

"BLOOD BLOOD SMASH CRASH KILL KILL RAPE BURNING PEOPLE FACES BLOOD KILL ANOTHER RAPE SWORD CRASH CRASH SMASHING BABIES' HEADS KILL BLOOD. The End. "
A Song of Ice and Fire, Book I, by Gregor Clegane
Reply



THIS! Exactly this would be the book written by him!

Don't write a book Gregor, go home, you're drunk!

Reply

That's amazing! Really nice work!

Reply

Amazing artwork!!

Reply

renly's stag is golden .-.

draw a one for stannis :$ if you didn't do a one yet i still didn't see your whole galary
Reply

As I remember he used Robert's sigil, the black crowned stag on golden field. When he met with Stannis, he even mentions that it's good his brother changed his sigil into the heart one, because otherwise it would be a big mess in the battlefield, if they keep using the same.

I planning to draw Stannis in this project. Sooner or later he will be in my gallery too.
Reply

ye i see
i actually saw this once
img2.wikia.nocookie.net/__cb20…
and somewhere read that he made it golden on green field to honor the houses of the reach or something like that
i checked now ye it's robert's sigil
i'll be waiting for stannis :3 i really love your art
Reply

I really like this! Renly was one of the first characters I fell in love with

Anyway, I laughed imagining Gregor being the one who writes ASOIAF. Oh my god, would it be really different? haha
Nice work!
Reply

Thanks very much!

I love Renly's first appearance in the books. He barely saying a few sentences, and only from that much we perfectly got to know his personality.
If Gregor would write the books, it wouldn't be far that clever, but I think the torture and killing parts would stay as they are there.


Reply