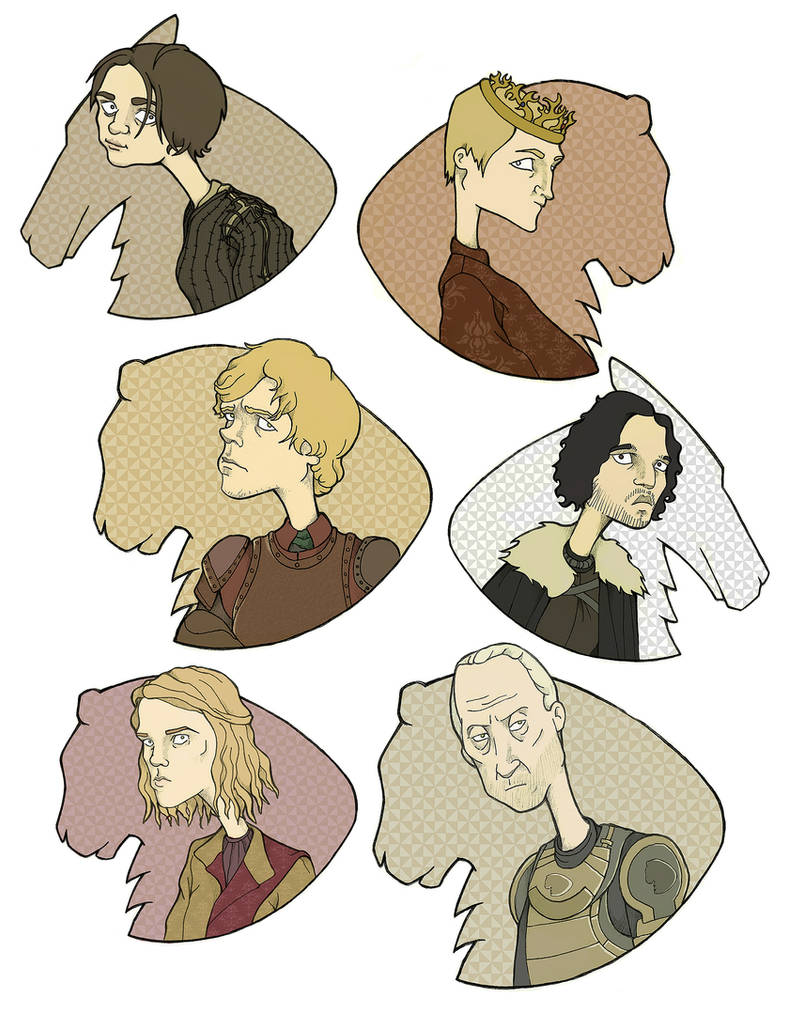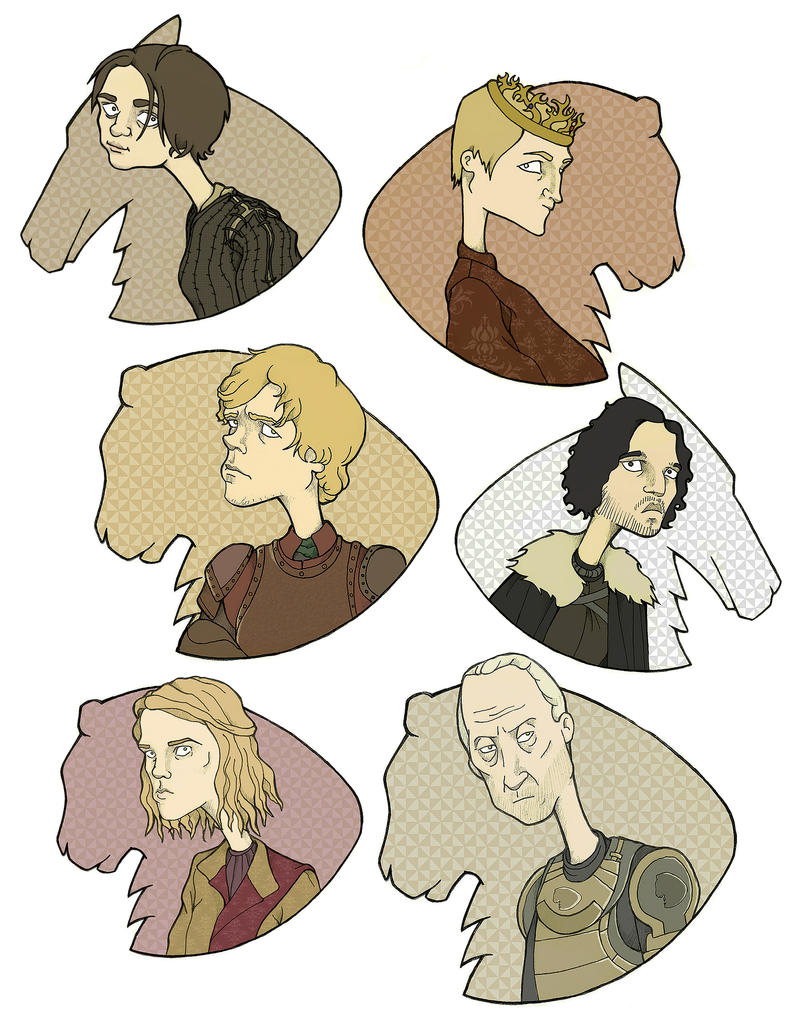 Watch
Game of Thrones stupid style characters from my Tumblr.
A few Starks and a few Lannisters.

So you can see here Arya, Joffrey, Tyrion, Jon Snow, Lancel and Tywin.

Reply

You fogot to add this picture to your "
A Song of Ice and Fire
" gallery on deviantart
Reply


Perfect caricatures!
Reply

ahahha, the caricatures are so great in this art!
Reply

Haha, Joff

Reply

everythin looks gud. though i mistook lancel for jamie.. but only realised after reading ur comment.
Reply

Haha, that golden head Lannisters!

When I will draw Jamie, I plan to draw the bearded version of him, because I like him more with this 'new style' that the 'pretty boy' version.

Reply

yup me too.. and i like the fact that he becums good and starts hating cersei(i HATE her!!!) and that he is good to brienne(though she dies

sob sob!!)
Reply

I hate Cersei too! Slowly only she will remains on my 'valar morghulis' list. (And the Freys!) Fortunately the others - that I hated - are dead yet.

Reply

yup!! was really happy wen joffrey died. and wat a fall he had..tyrion's ma favourite though. funny how i hate all lannisters but tyrion's jus the best. he shuldve been a stark
Reply

Yeah, me too! After the red wedding, Joffrey's wedding was a big contentment for me.

But I don't hate all the Lannisters, cause nothing wrong with Tommen and Myrcella, and Kevan is okay too. In the beginning I hated Jamie, but I really like him now. Cersei, Joffrey and Tywin are the only sucks.
Reply

Good

Reply