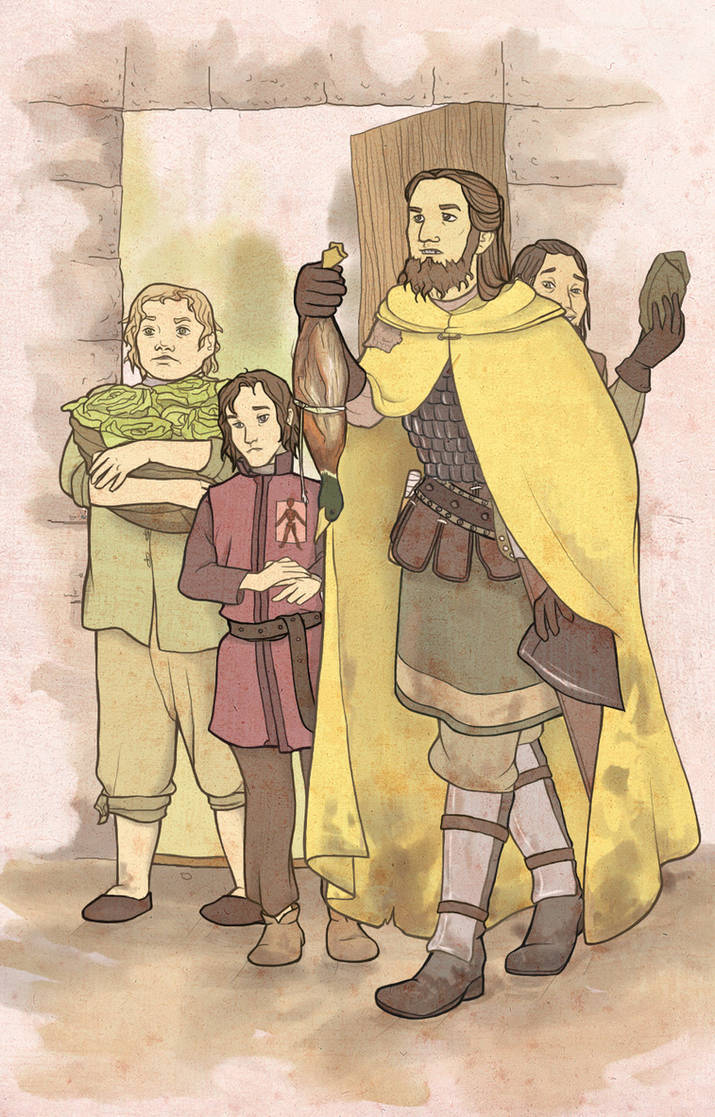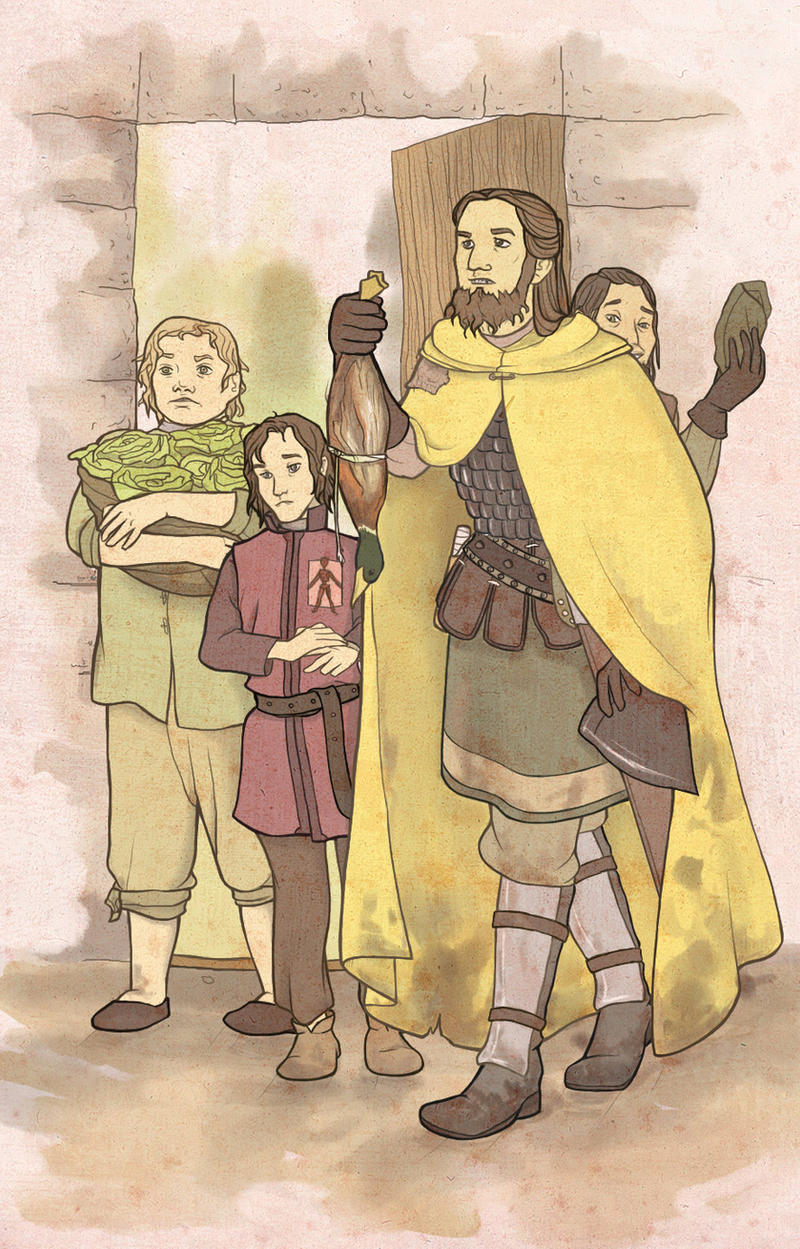 Watch
I don't know why I illustrate such random scenes, but here it is! The scene when Lem, Tom and Anguy take team Arya to an inn, after they first met with each other. Anguy is somewhere in the background, out from the inn, just imagine him.

Gendry is with the horses, so only Hot Pie, Arya, Lem and Tom (a little piece of him) are in the picture.
Did I ever mention how I like the Brotherhood Without Banners? Moooore fanarts are coming with them!

Hot Pie, Arya Stark, Lem Lemonclock, Tom Sevenstreams (c) George R.R. Martin

Reply

I love your selections of scenes to illustrate.
Reply

OMF, exactly how I imagined it! Well done, beautifully colored as well

Reply

What is Tom holding in his hand? I can't say I remember.

Reply

An other drawing of mine, I depicted him with a cap, so he holding it in here. I can't draw creasy cap.

Reply

Oh, alright! Yea, caps can be hard, some times... I find them very fun to draw, though- and experimenting with caps/hats is *very* fun, me thinks!

Reply

yay I love your fanarts! and i love the BWB too

great art
Reply