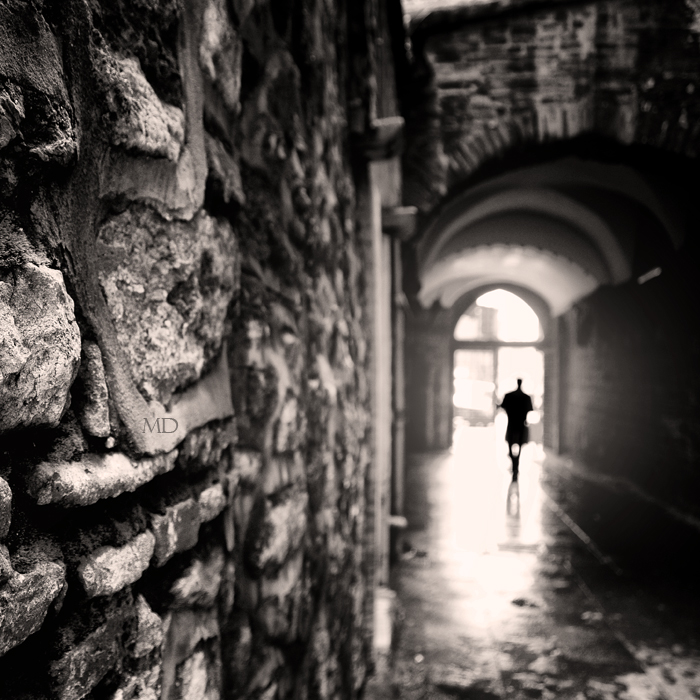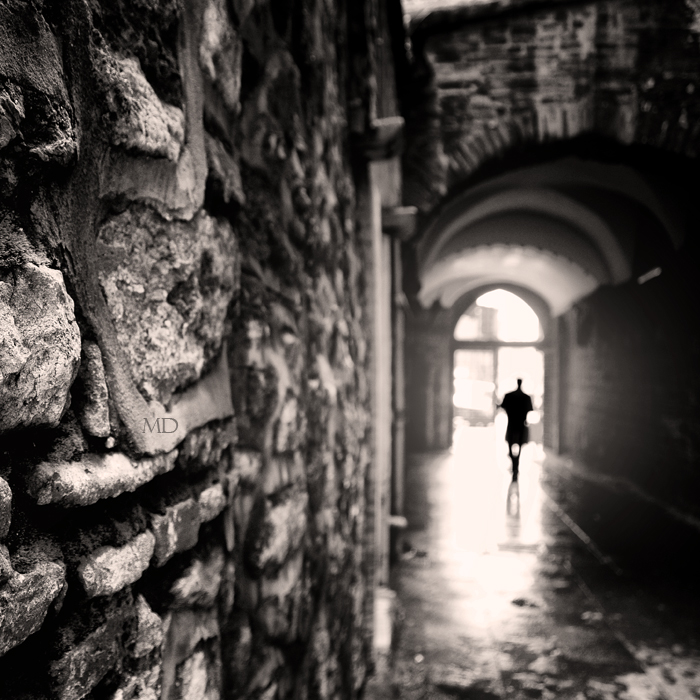 for a fine-art Print:
[link]
© Mustafa DEDEOĞLU. All rights reserved. My images may not be reproduced in any form without my permission.
Here, everything's perfect.
Vision first : A wonderful use of the environment. Focus and exposure on the wall, to get the man in the frame, ou of focus, a simple outline. Excellent.
And so really original.
The composition. The focused part take one third of the left of the picture. Really well balanced. The wall itself take an half of the frame, and composes a picture based on opposition :
The wall, plain and sharp, against the empty space of a private alley.
The soft tones of the stone, against the hard outline of the man where white and black fight.
The reality of a wall, and the appearance of a shadow fading on the distance.
Everything in a square, which is the perfect format for the composition.
I wish I could have a better english to describe it.

The Artist thought this was FAIR
13 out of 13 deviants thought this was fair.
This is a first attempt at a critique so i hope it makes sense. First of all i love the black and white, it really works well for the picture and gives even more detail to the brick wall. The silhoutte of the person in the background looks great and it makes you wonder who he is and where he is going to or coming from. I feel the black and white also gives it a classier feel as well, if that makes sense. All in all i really like this piece of work and look forward to seeing more pieces of work from this Deviant.
The Artist thought this was FAIR
4 out of 4 deviants thought this was fair.