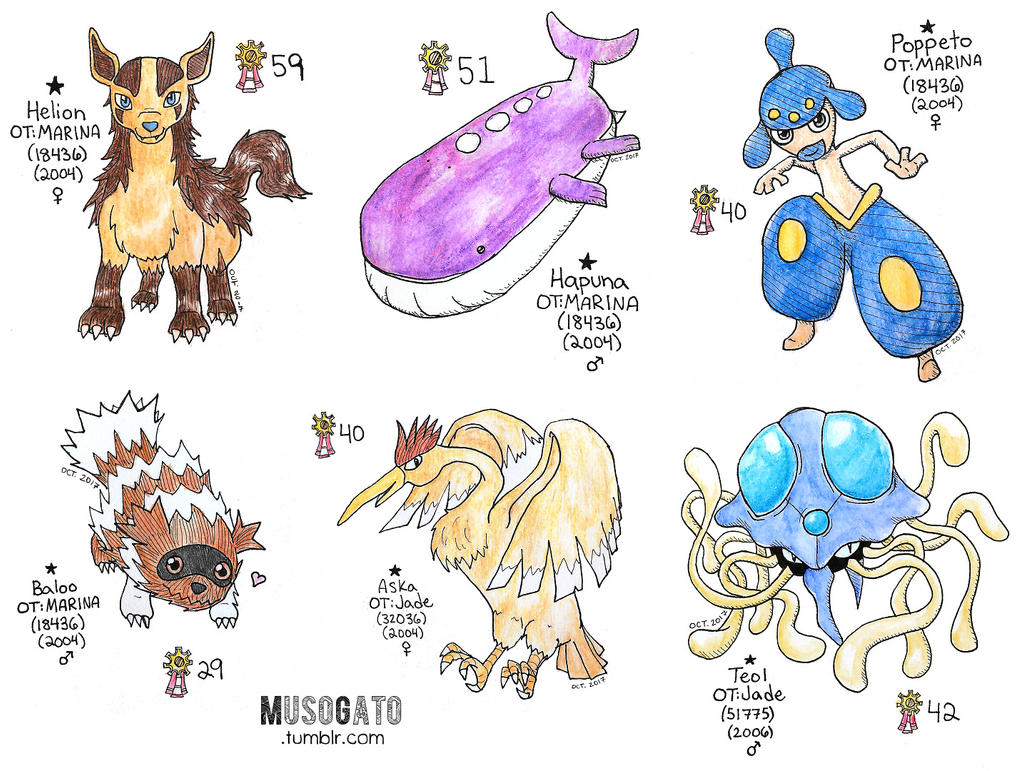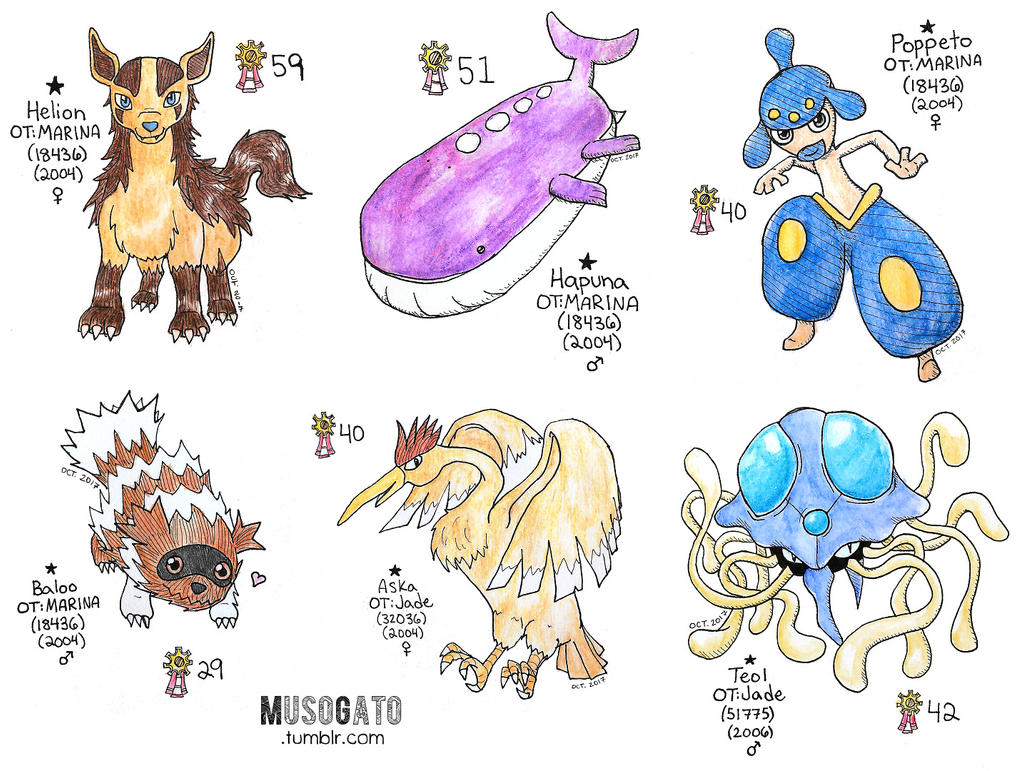 Watch
Originally posted October 22, 2017
Inktober 2017: Days 10-15.
For this year I drew my most beloved in-game pokemon, since I recently had an SD card scare and nearly lost all of my data. This batch includes the first 6 shinys I caught in Pokemon Sapphire, FireRed, and Emerald; all random wild encounters. Poochyena, Wailmer, Meditite, Zigzagoon, Spearow, and Tentacool... Despite these guys being 13+ years old, this is the first time I've actually drawn them.
Also posted on Tumblr
Drawn/inked by hand, watercolor pencils.
Pokemon → Nintendo