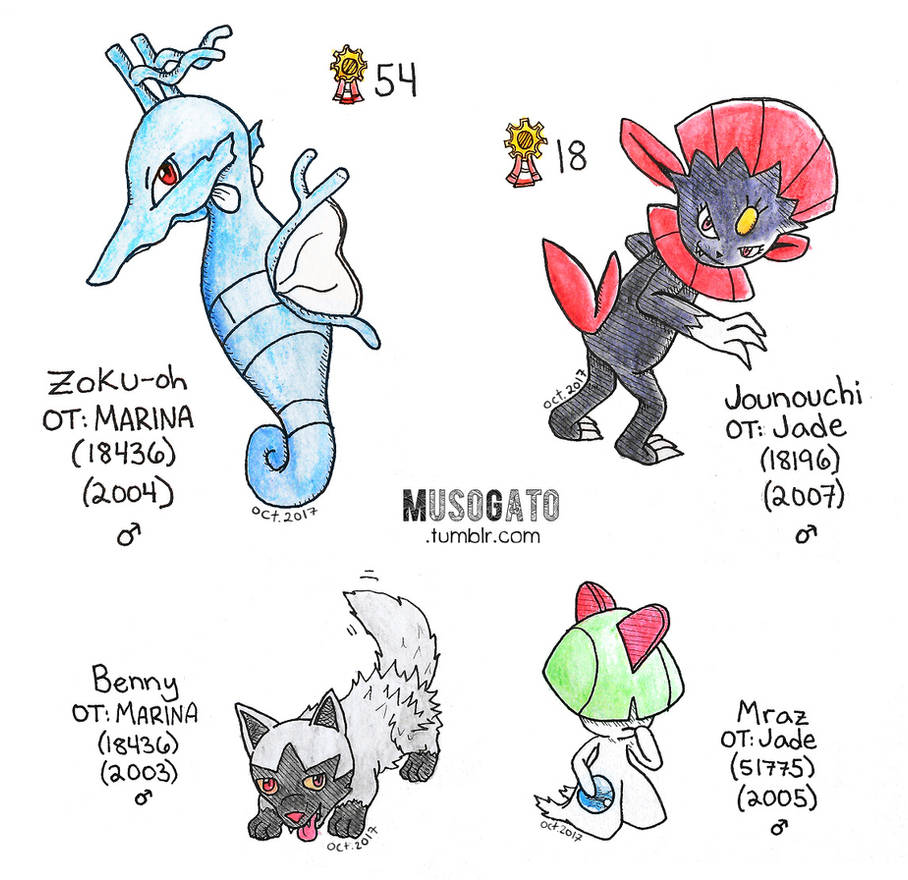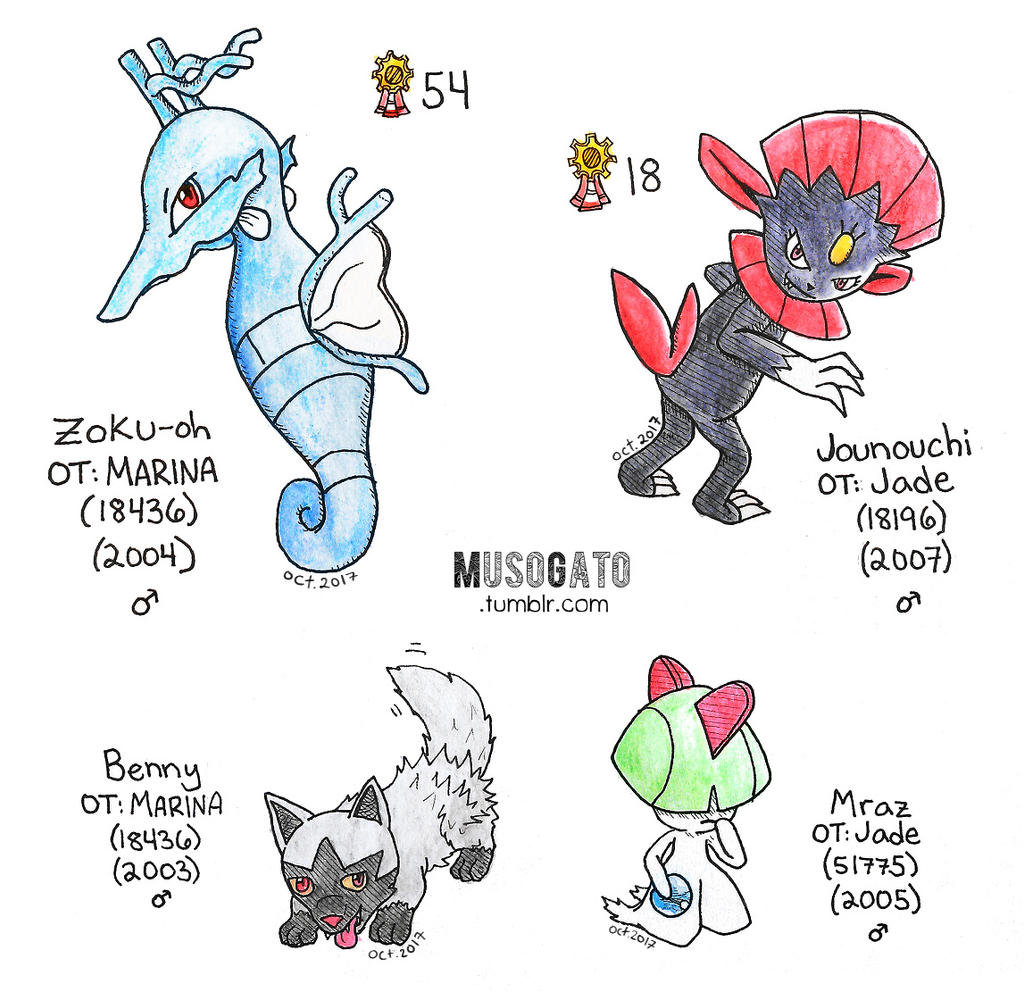 Watch
Originally posted October 15, 2017
Inktober 2017: Days 7-9.
For this year I drew my most beloved in-game pokemon, since I recently had an SD card scare and nearly lost all of my data. This batch includes Kingdra, one of the first pokemon I ever IV bred & EV trained for the Battle Tower (and has been on my competitive team ever since). Weavile, a pokemon I bred/trained for a LiveJournal competition that has also stayed on my team since. And then a Poochyena and Ralts that have never been used in any capacity, but I continue to transfer them to each new game. Benny's named after an old pet, and Mraz is.... in a Dive ball. ....Yeah.
Also posted on Tumblr
Drawn/inked by hand, watercolor pencils.
Pokemon → Nintendo