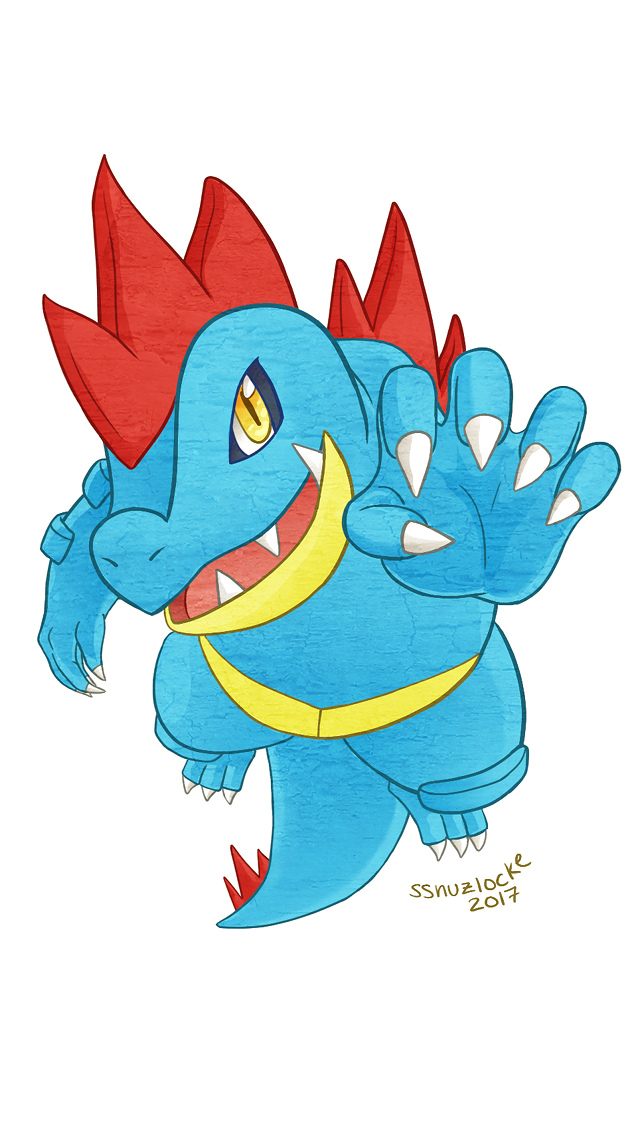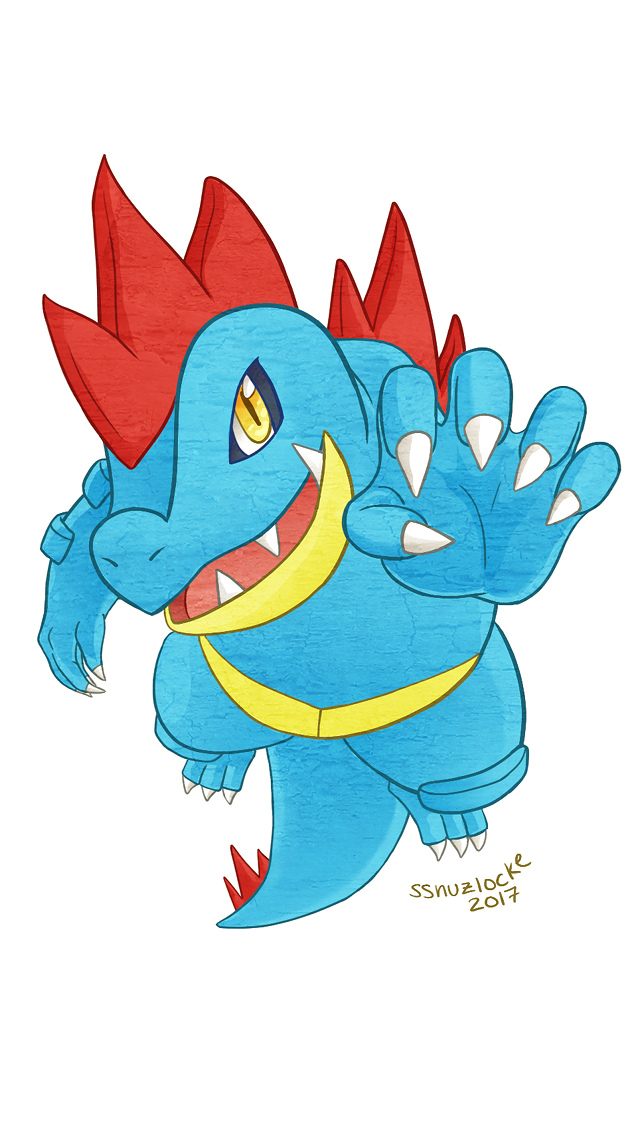 Watch
Originally posted July 17, 2017.
A Feraligatr drawn for Tumblr user self-righteous-parakeet as a prize for correctly guessing who would win in my SSnuzlocke challenge, Red vs Joy.

I also appreciate this drawing request because after a year of drawing Feraligatr in my comics, I finally noticed that Feraligatr's eyes are supposed to be
yellow
. Not red.
Why didn't I notice that sooner?!?!
You can read the whole SSnuzlocke comic
here
, or
start from beginning
Also posted on Tumblr
Drawn in MyPaint, colored in GIMP.
Pokemon → Nintendo