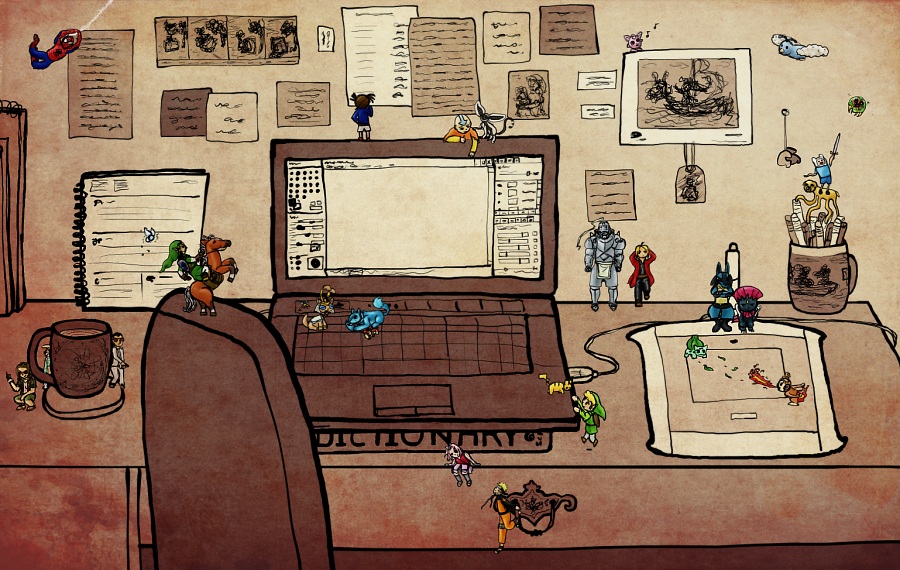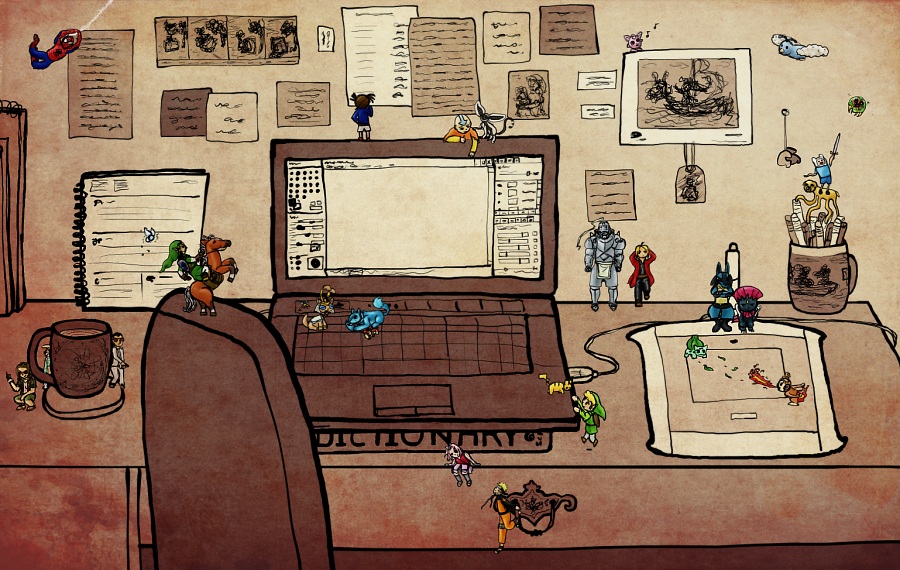 I've been on DA for 6 years, it was about time I made one of these ID things.

This is my desk, plus some escaped characters from (left to right), Spider-Man, Burn Notice, The Legend of Zelda, Neopets, Detective Conan, Avatar: The Last Airbender, Naruto, Fullmetal Alchemist, Pokemon, Adventure Time, and Metroid.
It's kind of messy, but all of its flaws define my current state as an artist perfectly, so.... here's to when I eventually level up and can make something better.


OMG! This makes me so HAPPY! I'm head-over-heels crazy about ATLA, supported Neopets for years and years and I'm currently watching the original season of Fullmetal Alchemist! Excellent job on this picture here, creative and fun!


Reply

Reply