Assalamu'alaikum Brothers and Sisters!The contest has now ended! We will proceed to the voting session here:

VOTE!!! Muslim-Manga 5th Anniversary ContestVoting has ended!
Now, it's time to decide the best entries! Please head on to the poll to decide the best of the best.


http://muslim-manga.deviantart.com/journal/poll/4487862/

Assalamu'alaikum Brothers and Sisters!
The contest for Muslim-Manga's 5th Anniversary has ended!
Now it's time to vote your favourite entry!

This voting session will last for 2 WEEKS , until 31st of May 2014.
Please inform us if you think more time is needed for the voting process.

How to vote:
 View ALL the 23 entries below.
 View every single one in full screen, not just the thumbnail of it
Comment only your three (3) favorite entries that you think are the best.
They don't have to be in any particular order.
(Please don't comment with only 1 favorite entry)

Some Rules:
Participants may only promote to others (through journal, po
----
Time sure does pass really fast doesn't it?
This 1st of May 2014 will mark the 5th year
Muslim-Manga
has established itself on DeviantArt.
Praise be to God, that with His will; we are still able to stand strong for half a decade!
Alhamdulillah.
Therefore, we have chosen to have a special contest with the theme:
Support Muslim-Manga (5th Anniversay)

The task is fairly simple; draw an illustration that shows support for Muslim-Manga.
Always try to be creative! The drawing should either include
Aya
,
Sura
(our new Mascot) or both of them together.
Here is a sketch and a short description of Aya and Sura:
(Sura's hair color is black)
(You don't have to use their school uniforms when you draw them.)
Aya is a very excited, happy, and energetic manga loving girl...

Sura, her younger brother is more serious and studious, and maybe too.. He tries to not get involved in Aya's activities, but he always somehow gets dragged in...
They are both Japanese, but they're Muslim.. and they go to a Japanese high school.. One day Aya gets a new idea.

She makes a club called Muslim Manga in her high school... so she can teach others about what Muslims are really like through manga (
Aya Starts a Muslim Manga Club
). She likes manga and she wants to tell others about Islam and about Muslim people's hearts. She thinks it is the perfect idea. Sura would rather not attract more attention to himself, but Aya drags him against his will and makes him join the club...

Also take note that this this will last for THREE weeks only, so try to make the best illustration you can in this time frame

How to Participate :

Simply make a drawing that fits the theme
Support Muslim-Manga 5th Anniversary
and the requirements as above and submit it to the
Activities n' Contests
folder.

Put a link to your deviation in a comment on
this journal
so that we can keep track of it as well as feature it in this journal.

Make sure that your drawing follows the group's
Submission Rules
. Otherwise your drawing will be denied .

<da:thumb id="402729208"/> The contest will last for
THREE
weeks. The deadline will be
Tuesday, May 13th (GMT-8 | PST).
Make sure to submit your entry
before
that date to be eligible for voting.
<da:thumb id="402729208"/> You can submit as many entries as you want. Only one entry can win though!
<da:thumb id="402729208"/> We'll make a poll of the entries which will last for one week.
Prizes :
1st Place
:bademoticon: 3 Month dA Premium Membership Subscription
:bademoticon: Big feature for two weeks in
Muslim-Manga
:bademoticon: Digital illustration of your oc with bg scenery by
Warao
(not too complicated bg and depends on my mood to draw so the colour, character and the bg goes well blend)
:bademoticon:full body animated pixel art by
IchiNii-San
2nd Place
:bademoticon: 100

:bademoticon: Feature for two weeks in
Muslim-Manga
:bademoticon: simple colour half body illustration of your oc by
Warao
:bademoticon:animated pixel art (face only) by
IchiNii-San
3rd Place
:bademoticon: 50

:bademoticon: Feature for two weeks in
Muslim-Manga
:bademoticon: rough colour headshot of your oc by
Warao
:bademoticon:chibi pixel (full-body & non-animated) by
IchiNii-San
Prize donations from anyone to add to these prizes would be greatly appreciated!

Thanks for supporting Muslim-Manga throughout the years!
Peace and blessings be upon you!Don't forget to have fun!

Entries :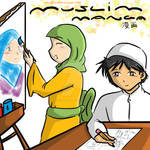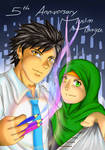 <da:thumb id="451099571"/>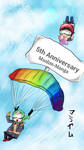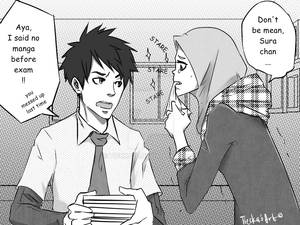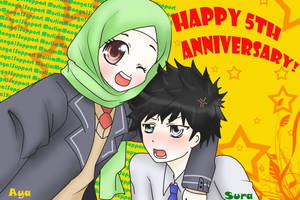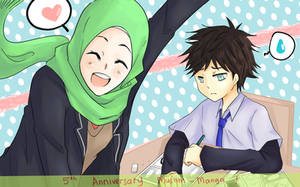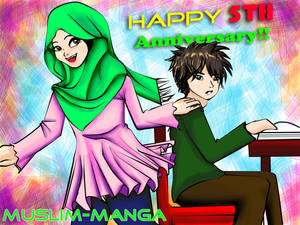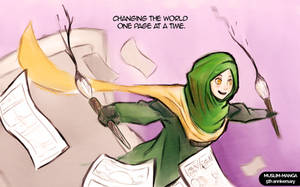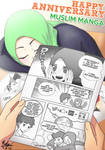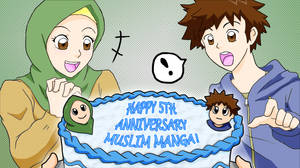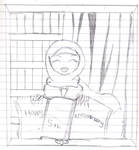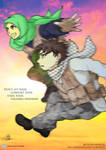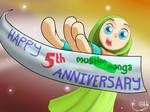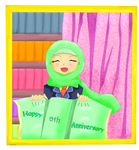 <da:thumb id="453839898"/>