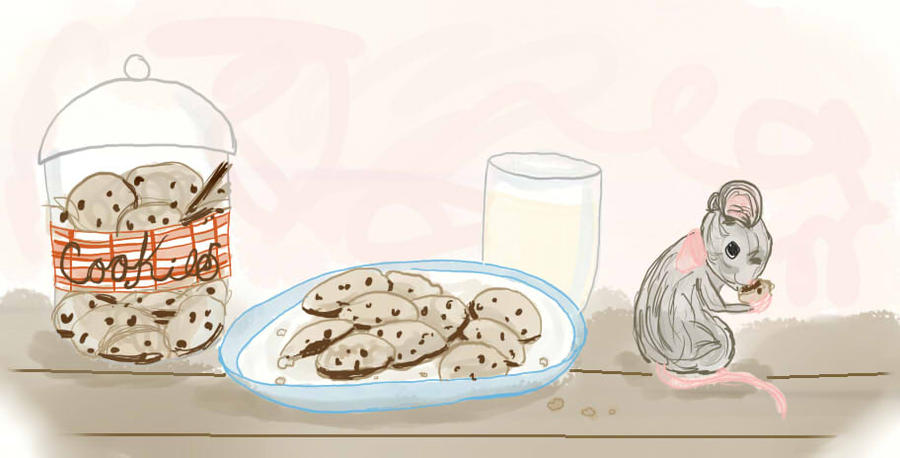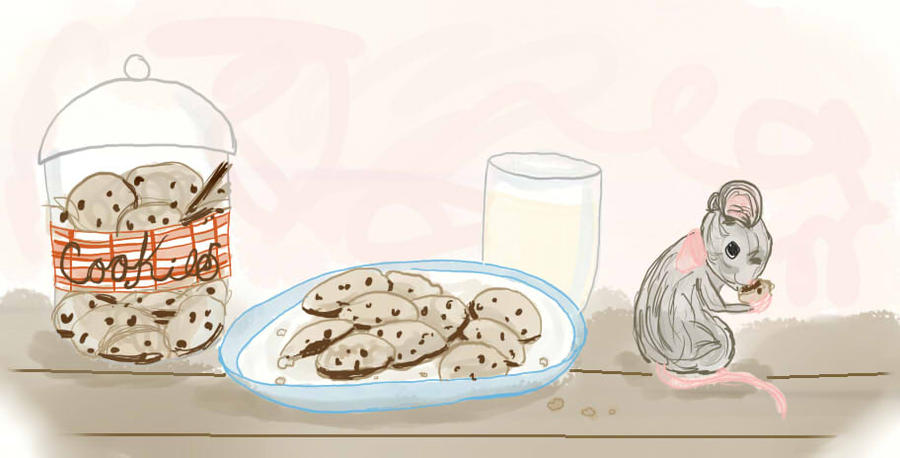 Watch
Chocolate chip cookies ... it was all I could think when I was reading the journal of

(you may visit her gallery...she is a ver great artist

...is one of my favorites here in DA), where we had their DA watchers of the good news about a medical diagnosis that had been pending ...they were going to have to operate she the next day ... and was on a liquid diet, and the next dayshe could not eat anything, soshe was hungry ... and asked in hers journal, that if we ate something delicious for her ... and, I do not know why ... but I just thought of eating chocolate-chip cookies with creamy chocolate filling inside ... xD then it occurred to me this little sketch ... then colored I it

... and that's the story behind this draw ...
I guess that is dedicated to

... because she inspired it = P
... I was very happy to know the good news

... and I hope you feel better

... and that you can eat already xD ... with love for you: hug:
...
Galletitas de chispas de chocolate...era lo unico en lo que podía pensar cuando estaba leyendo el journal de

(visiten su galeria!!

...dibuja muy bien y lindo...es una de mis favoritas aqui en DA), en donde nos contaba a sus watchers de DA las buenas noticias sobre un diagnostico médico que había quedado pendiente... total... iban a tener que operarla al día siguiente... y estaba con dieta liquida, y al día siguiente no podría comer nada, por eso, tenía hambre... y pedía en su journal, que si por fovavor comiamos algo deliciosos por ella... y no se por que...pero yo solo pensaba en comer galletitas de choco-chips con relleno de chocolate cremoso por dentro xD... entonces, por eso se me ocurrio este pequeño sketch...que luego coloreé

... y esa es la historia detrás de este dibujito...
Supongo que se lo dedico a

... por que ella lo inspiro

...Me dio mucho gusto saber las buenas noticias

...y espero te encuentres mejor

... y que ya puedas comer xD... con mucho cariño para ti


Reply

Que bonito esta! me gusta mucho el estilo a la narnia, asi lo veo yo XD
Las chokis moradas soooon deliciosas! asghdf tambien la lechita se me antoja

Ta muy bello

Reply