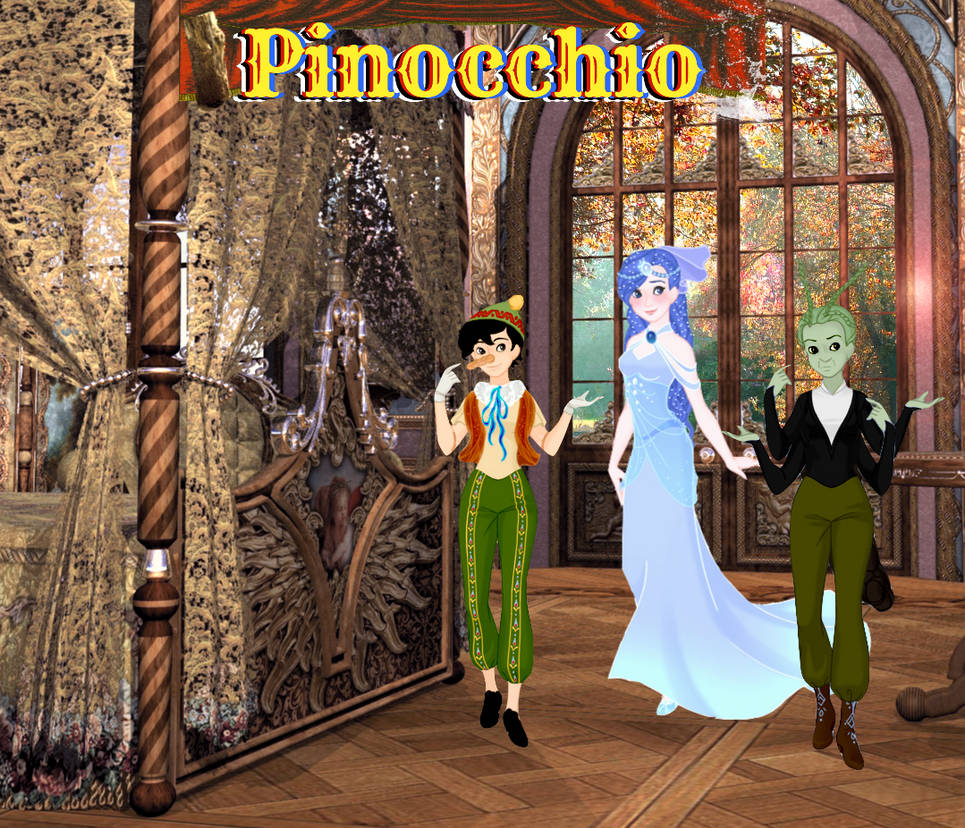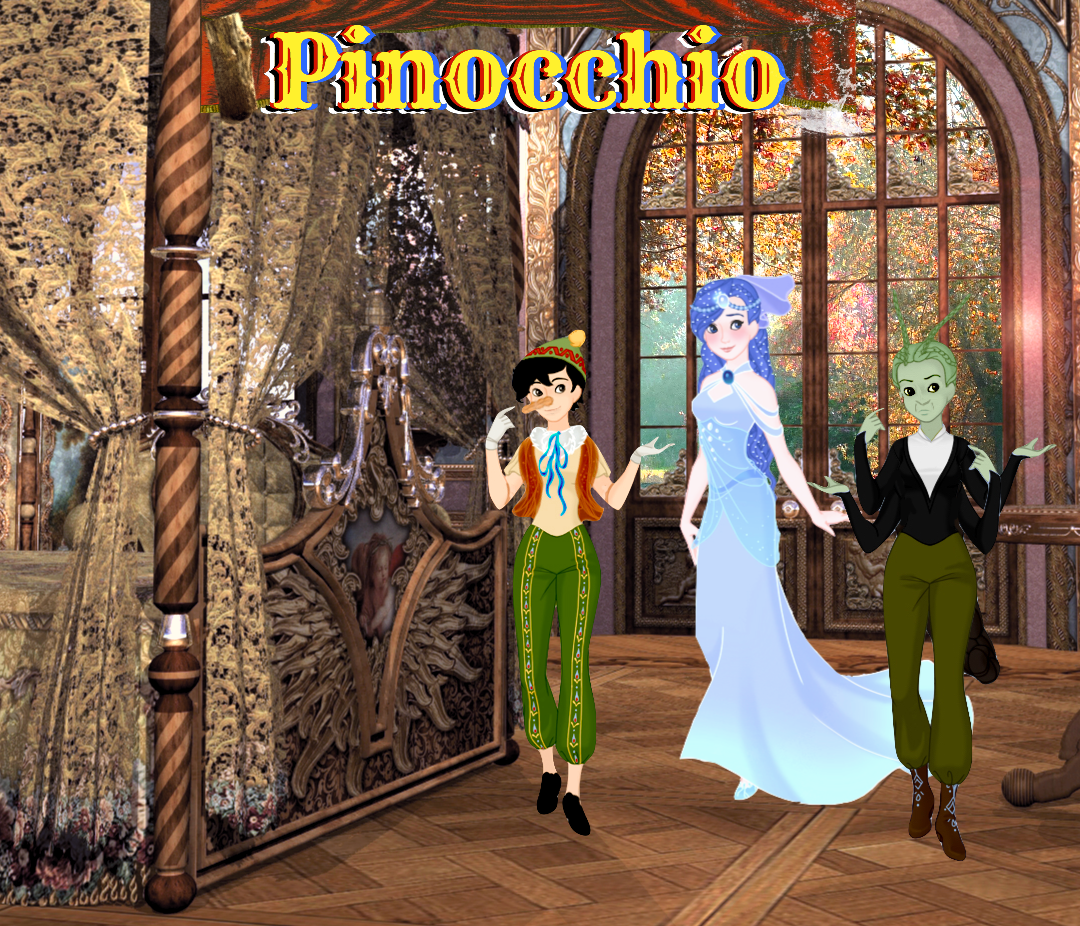 Watch
So a couple of months ago, I FINALLY got myself a copy of Carlo Collodi's
Le avventure di Pinocchio
, and let me tell you, it was a very interesting and fun read! I always enjoy reading the original source material of my favorite Disney movies, and Pinocchio was one of the stories I was very interested in reading. There are DEFINITELY a few things Disney lightened up for their film, but it doesn't matter to me. I love both the original story and the Disney movie!
Anyway, here we have the scene where our little puppet has found his way to the home of the Lady with Azure Hair. (And yes, she does become the Blue Fairy, but that's later in the story) So when I made my doll of Pinocchio, I went with my Peter Pan method of making a young boy from a female model, and I think he turned pretty nice! We also have dolls of the Lady with Azure Hair and the Talking Cricket which were really fun to make as well! Very happy with this piece and so excited to make more Pinocchio illustrations!
Anyway, leave me a comment on how I did! If you want to see more illustrations featuring my fairytale characters and their respective stories, (and trust me, I will be doing some more) leave me some suggestions and requests in the comments or send me a note!
Enjoy!
Dolls made with:
www.azaleasdolls.com/dressupga…
Made with
DeviantArt muro
Bedroom Background:
TradeWinds3D
Sky:
ratinrage
Curtain:
EveyD
Wooden Stump:
GRANNYSATTICSTOCK
Splash:
Moonglowlilly