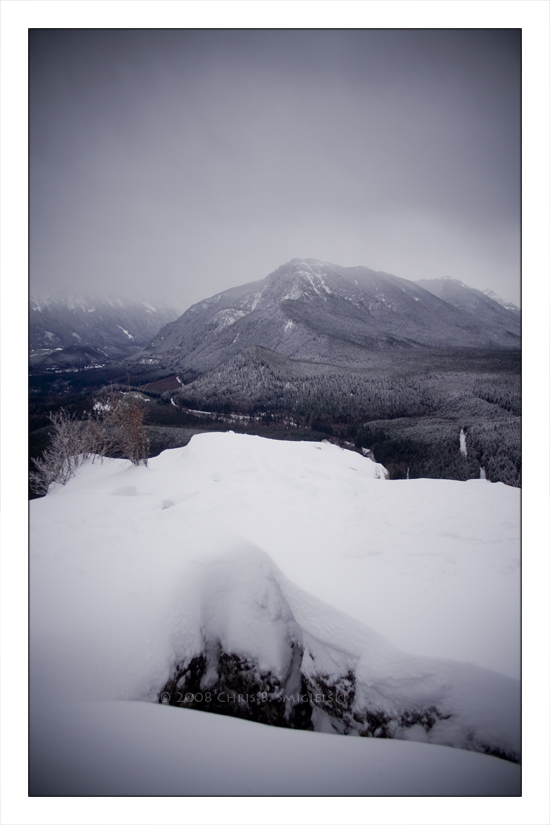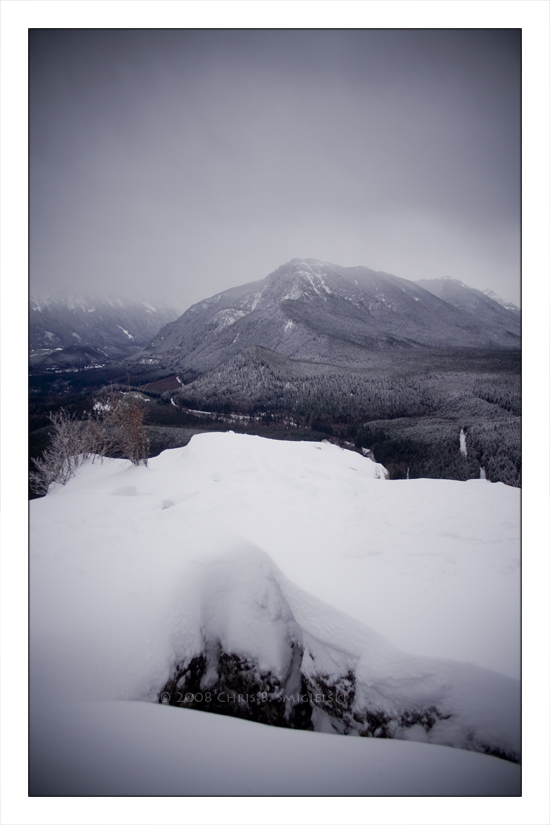 Watch

Beautiful shot! And I love the blue tones... : )
Reply

This is my favorite of the three. Really nice view. I'm a little upset I wasn't able to get to the mountains this winter for some photos. I'll have to try again next year.
Reply

hehe this was my favorite of the series too. this was taken at the time when snoqualmie and all that was closed due to the heavy snowfall. hike itself was in 1 - 2' snow. but the view was beautiful.
Reply

Very lovely view! However I think the snow at the bottom is a little bit distracting...especially the crevice(?) in the middle there. It brings my focus there instead of that awesome view.
Reply

was a beautiful view, nice and old, took off my jacket and shirt when i got there and just ran around in the snow. onto the focus though i disagree, i was going with the triangular focus up toward the mountains ( /\ ) and since the area wasnt a true point, i had to manipulate it. think it went quite well.
Reply

oh my thats lovely... the muted colors are just breathtaking

Reply