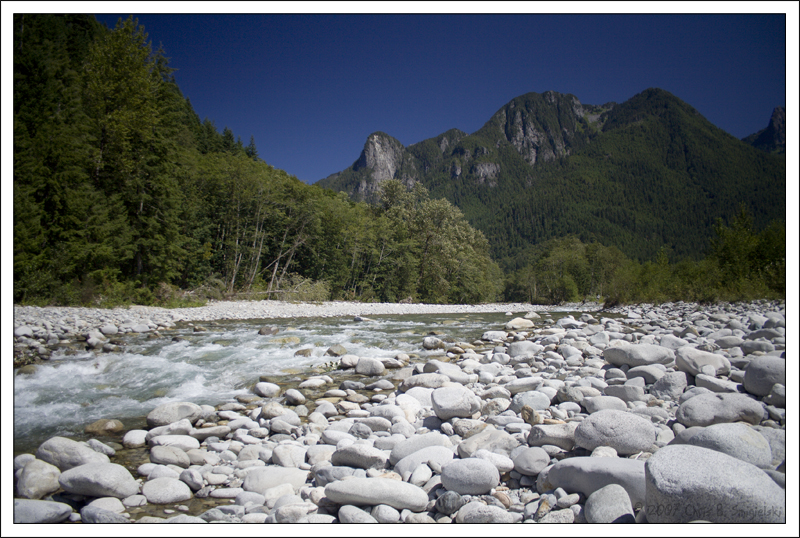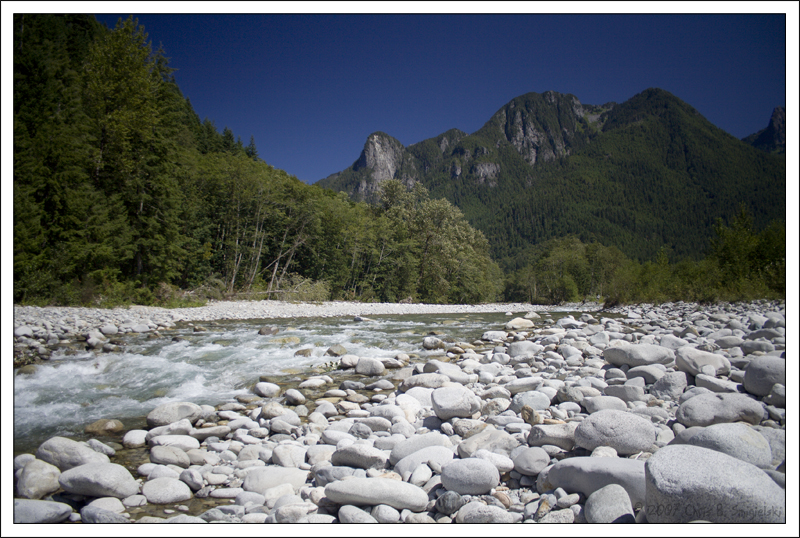 Watch
Taken today from the riverbed of an unknown riverbed near Index, WA

Quite an adventure, having to carry my camera gear across those rocks, and several parts of that river with only flipflops. it was worth it though!







RAW+Circular Polarizer

Beautiful image.. I would agree it was worth it

Reply

When it isn't raining in Washington state, its got to have the most bluest skies I've ever seen in my life. Beautiful shot! Great work and hope the tootsies didn't suffer too much.

Reply

Haha, that's why I never take any 'gear' other than say a spare battery, mem card, and maybe a filter.
Reply

Taken today from the riverbed of an unknown riverbed near Index, WA

Ha ha! Paging the Department of Redundancy Department... paging the deviantART branch of the DRD!
Reply

Aw! This is just so beautiful and peaceful looking! I really love how clear the water looks, and also how pretty and white the rocks look.
Reply

this is very pretty i really love how beautiful out it seems and also how clear the water is
Reply

Reply

ROFL why the heck were you in flip flops?!
Anyways gorgeous photo and I'm glad you didn't quite kill yourself

Reply

it seemed like the right thing to do...

got alot more good pictures i might post
Reply

Did ya know you were going out in "nature"? I would say always wear nice comfy tennis shoes or something thats gonna keep your feet safe and just something you know you're not gonna lose if you have to cross a river or something. The keen covered toed sandles work great for such things. I dunno if you've seen me wearing em before. However do not go major hiking with them. LOL *learned the hard way*
Anyways I hope you post those other photos! I'm interested in seeing what else ya did

Reply

did you bring me a rock? if not, never bother speaking to me again. those rocks are awesome looking
Reply