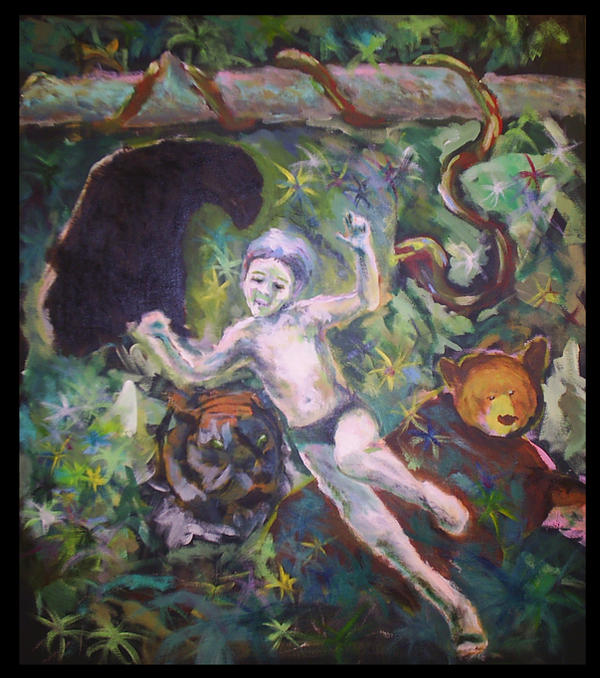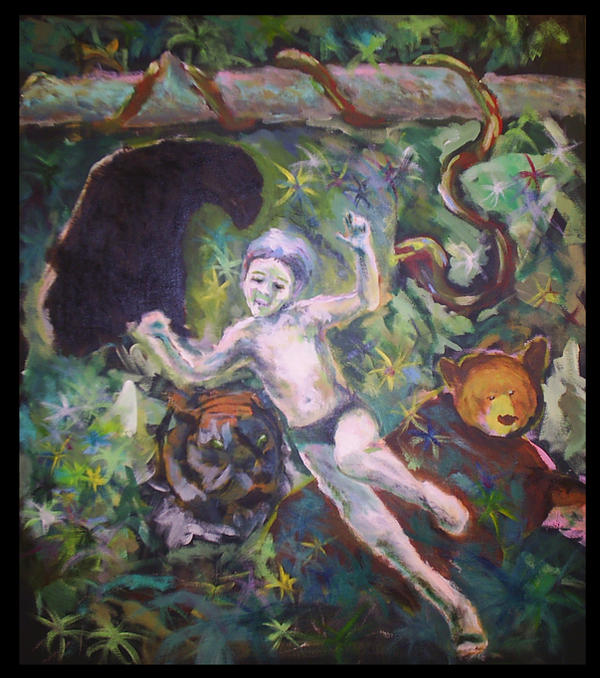 Watch
My entry for a competition on the design on a poster for a play. Not really finished, just got so tired of it so I couldn't have continued without intentionally destroying it.

Acrylics on canvas, size cm 50x60?

Very good. Well done. One small thing bothers me though. Why is Mowgli not Indian? The story was set in India and so should not be white.
Reply

Yes, I have thought the same myself, and I had intended on making him darker, but I had to stop so that I wouldn't ruin it before exhibition. If I find the time I might change it some time, cause right now I think he looks like a zombie

Reply