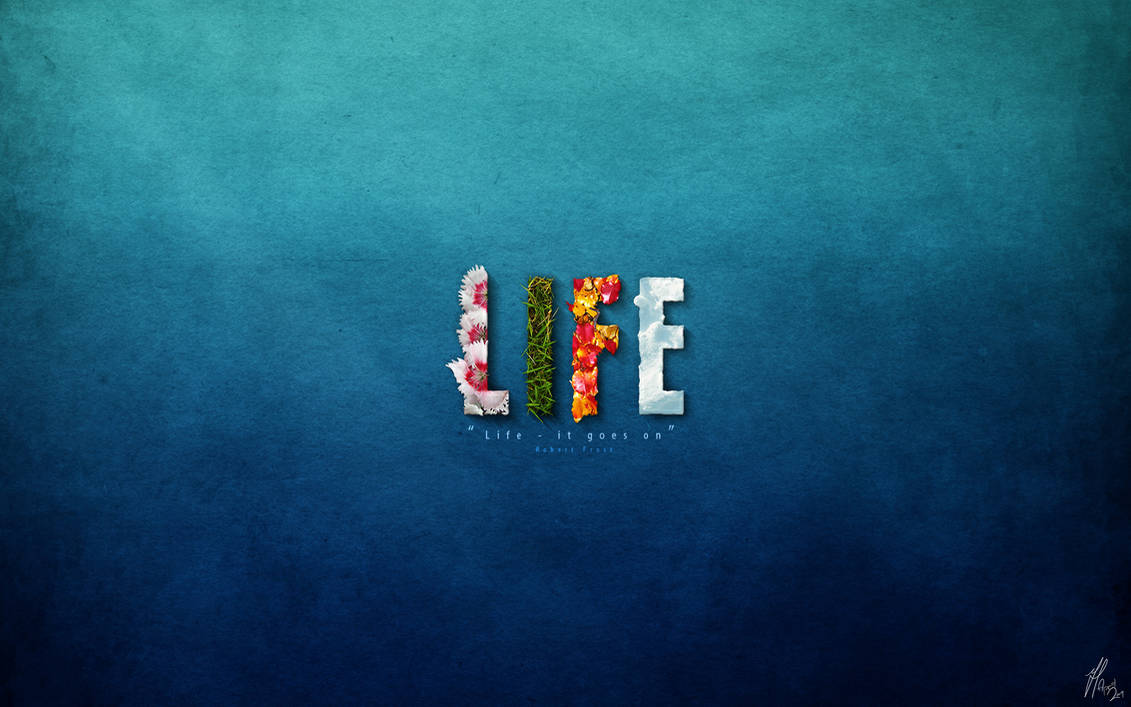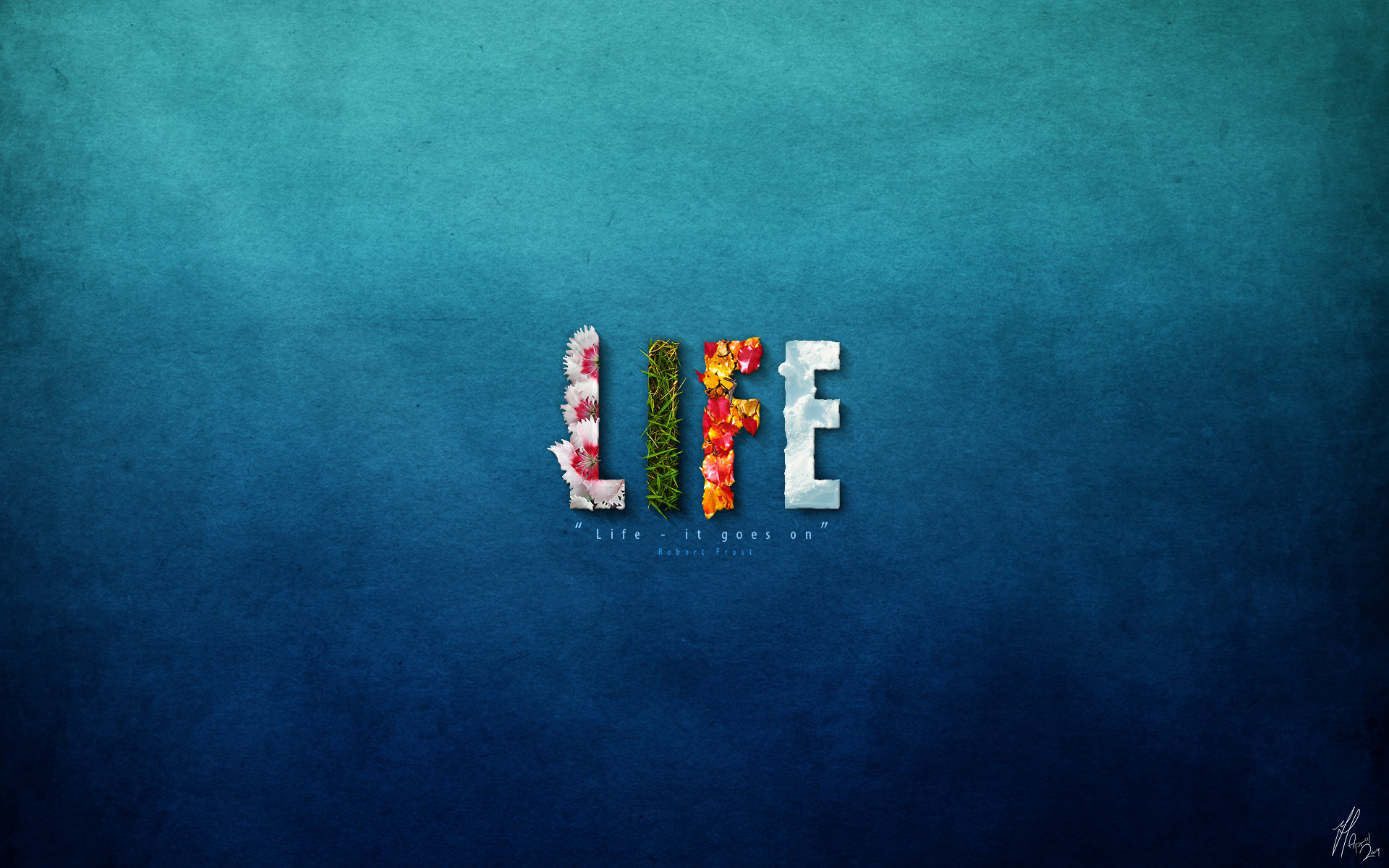 First thing I've made in a while now. Hope you all like it! Comments are as always highly appreciated!
Okay this is interesting... we got a blue background which looks to me like an ocean with the word "Life" written in the middle of it. Each one of the letters has a different face of nature as its texture. Below that is a a very true quote.
I like this picture as it combines several aspects of nature, namley flowers, grass, leaves, ice and the ocean (I think its the ocean) The cropping of the letters has been done very successfully and the contrast between the background and ever single one of the letters emphasies on the word - full points for technique!
At first I thought the resolution was a little too high when looked at full view, so I thought I'd try it as my desktop background and its absoloutly beautiful - well done, not too big at all as the resolution can handle it.
I gave full points for originality, I have seen something simmilar before BUT it has always been with some kind of animal (Big Fan) but never with natural elements such as these. Nice.
I gave four stars for impact, as its very true what is said in the picture, which is great however the only thing I wondered is why the ice was in there, doesnt seem to have much to do with life. Anyway the rest fits very well!
Overall a very very nice picture! Beautiful background texture brought together with great skill. Keep it up

The Artist thought this was FAIR
37 out of 38 deviants thought this was fair.