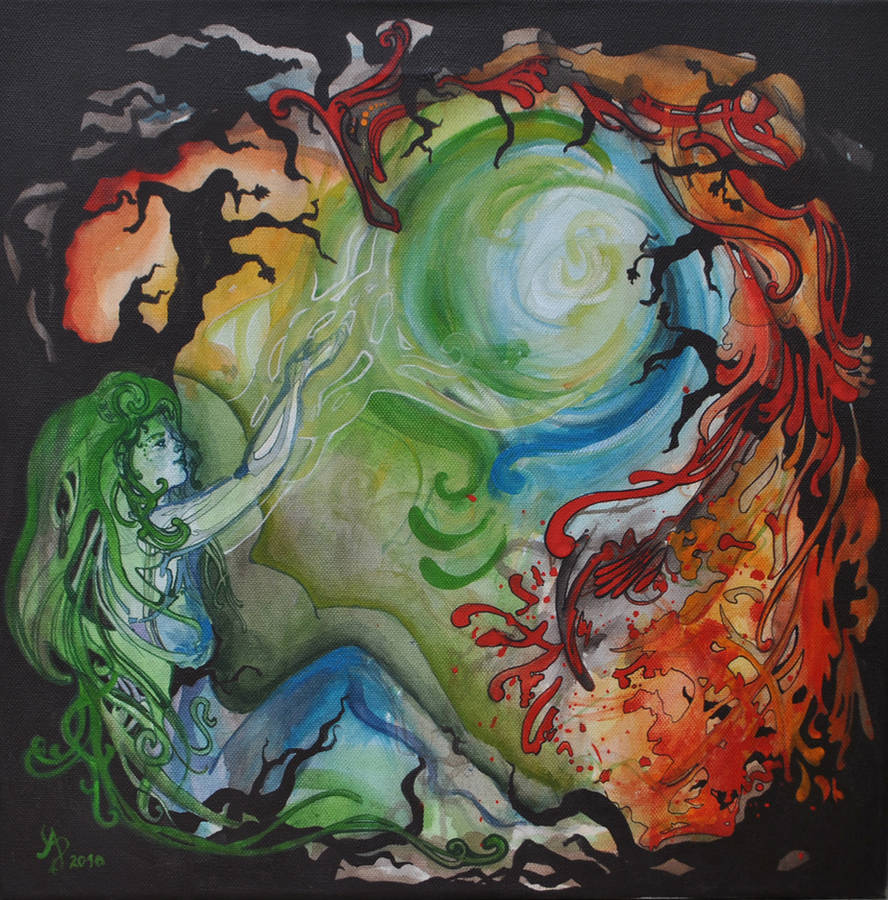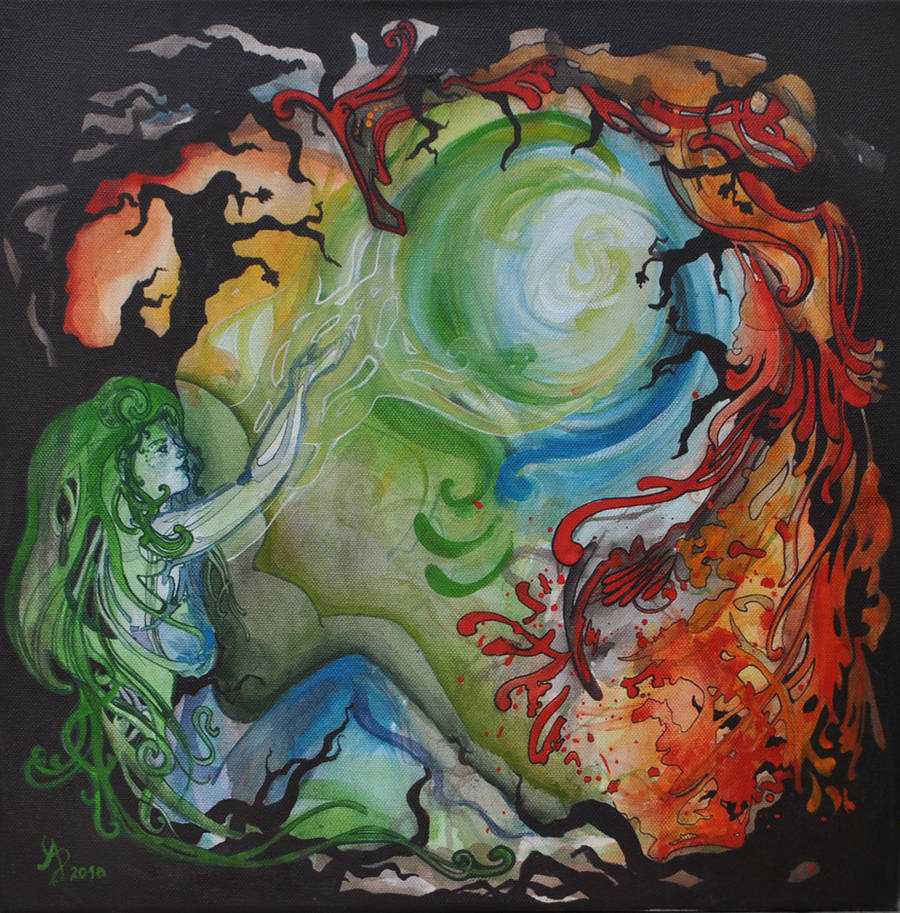 Tempera on canvas.
It is my latest creation. It has a mixture of symbols. The woman, and the shadow of a mother, it represents the idea that every woman is a symbol of Mother Earth, for she gives life, she nurtures and sets free. The sphere, is pure life energy, with which each of us is in a permanent connection, flowing through us, and the pheonix, represents the origin, the passion, fire, all consuming, not ending but creating a new beginning. Overall, it's the circle of life, our lfe, here on Earth. Also, a tribute to nature.
It was a birthday gift for my boyfriend's mother.


Reply

This painting is my favorite; favorite as in the whole site! This is beautiful and has so much emotion in it! I could stare at this for hours (well, at least 30 min) and still be fascinated! This is truly mesmerizing, and exquisite! Bravo, hon! ( ⁀‿⁀)
Reply

wow! thank you very very much...i'm stunned by your beautiful words. Thank you for seeing it like this!

Reply

She goes by many names,
Gaia
Tellus
Dana
Diana
Cybelle
Astarte

But they are all the same entity i believe..
Reply