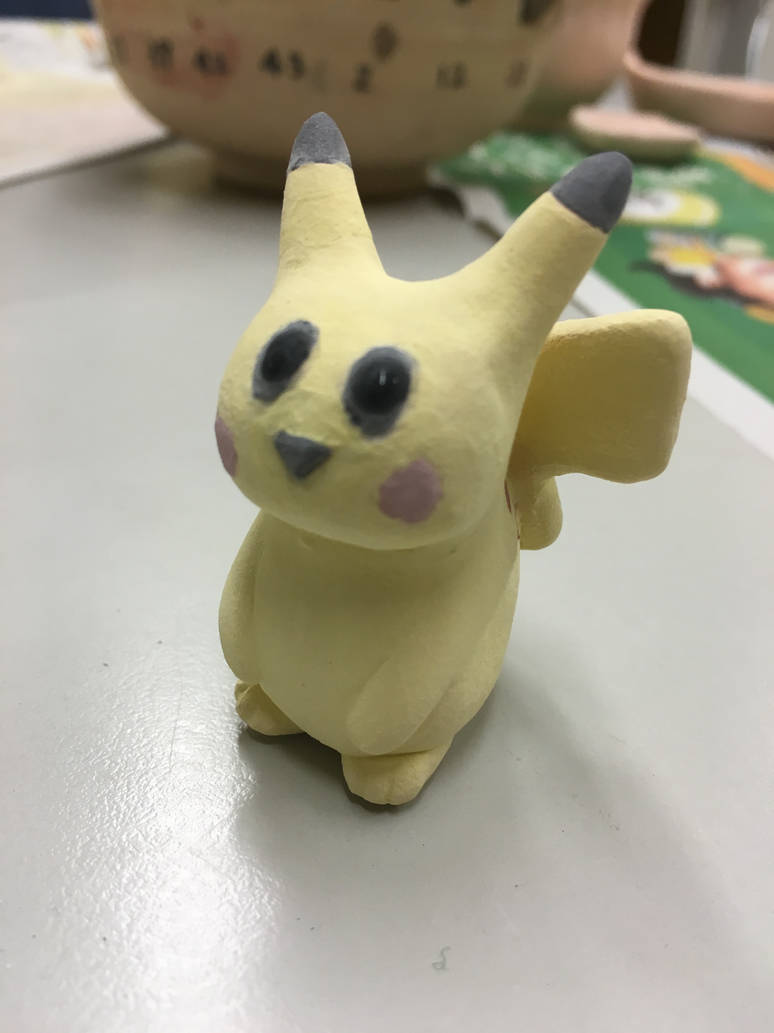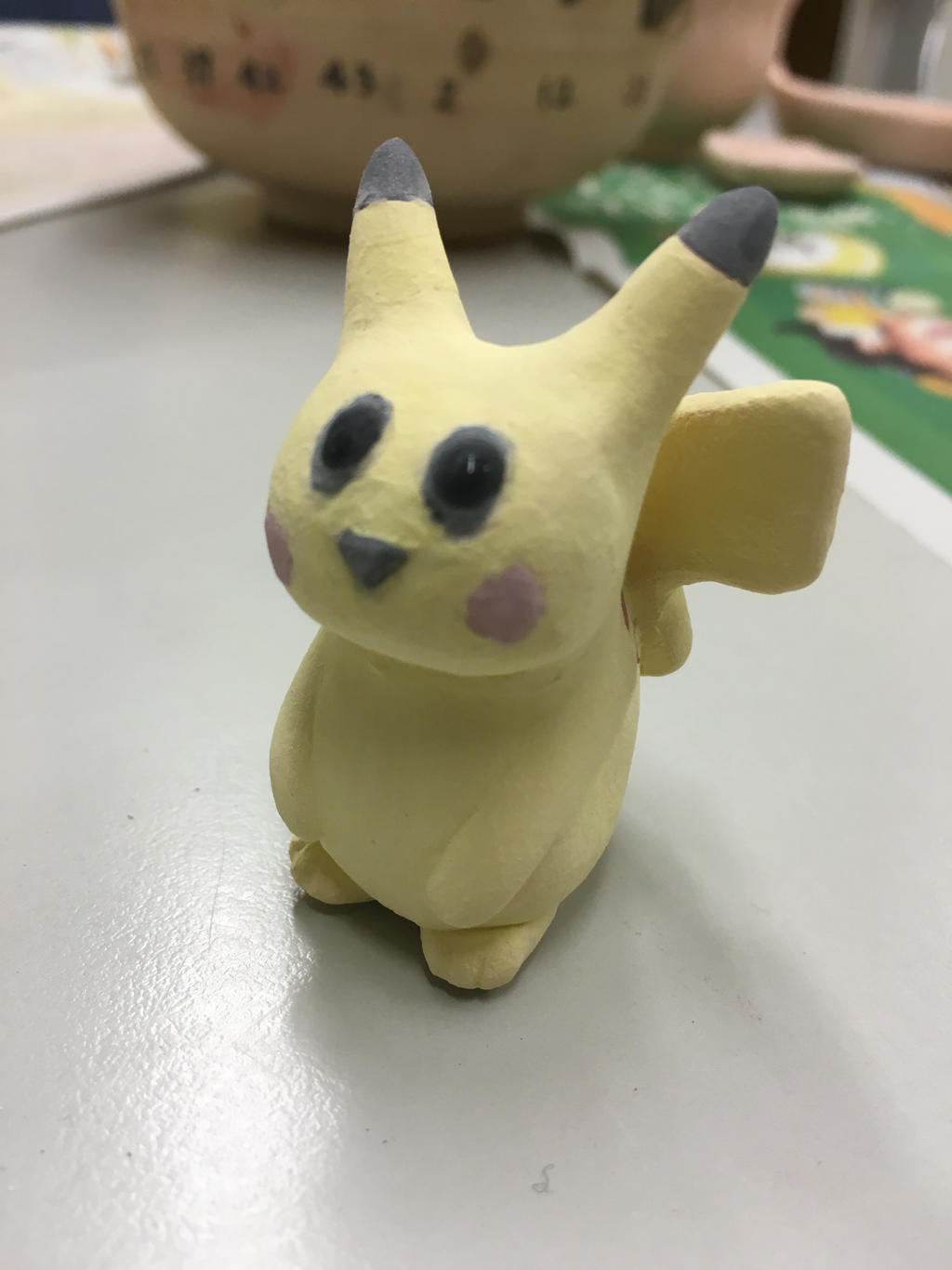 Watch
So I'm uploading my Pikachu before he gets low fired because I'm not confident the colors won't run

First time touching clay and glazing in 4 years so I had to do some before pics... haha anyone who glazes knows that glaze has a mind of its' own.

Reply

Is it close to scale? Looks pretty good, especially when you consider that you haven't done it for a few years.
Reply

Nope, it's about the size of my pinky in height... thats why the details are a little wonky haha >.<
Reply

Psh, if it's that small, you can cut yourself some slack. Some sculptures I did in high school were the size of a couple fists at least and I couldn't get them to look anything like that lol. You can identify this piece easily, and with a little refresher practices, shake that rust off and your details will probably come to you quicker than you expect.

Reply